2021•03•10
by Dr Sharuna Verghis, Dr Kwong Hsia Yap, Dr Fatima Ghani and Ms Tengku Aira Tengku Razif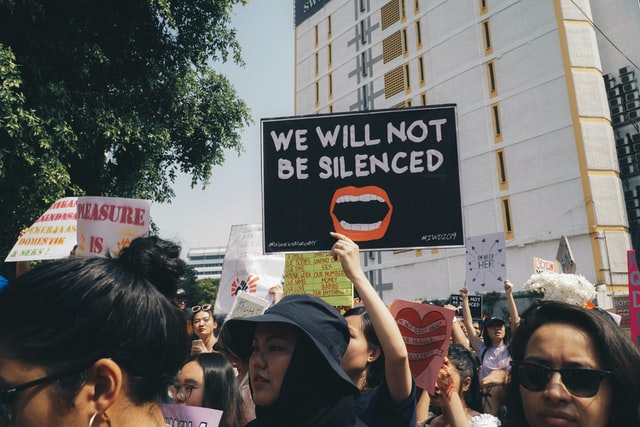 Photo by Michelle Ding | Unsplash
This year's International Women's Day theme, "Women in leadership: Achieving an equal future in a COVID-19 world", celebrates the efforts by women and girls around the world in shaping a more equal future and recovery from the COVID-19 pandemic, and calls for action that accelerates change. During this COVID-19 emergency, the world witnessed exemplary women leadership demonstrating common sense, resilience, pragmatism, mutual aid and benevolence in Denmark, Finland, Germany, Iceland, Norway, Taiwan, and New Zealand.
The prevention of gender-based violence (GBV) and provision of adequate services and support for survivors are priority areas for all nations aiming to achieve Sustainable Development Goals (SDGs) by 2030, particularly Goal 3: Good Health and Wellbeing; and Goal 5: Gender Equality.
The COVID‑19 pandemic challenges the achievement of these gender-related SDGs. Women bear the burden of social and economic consequences as they are the backbone of the COVID-19 emergency response. In most countries, measures to address COVID-19 continue to disrupt livelihoods, exacerbate socioeconomic and gender inequalities, and add accessibility barriers to Sexual and Reproductive Health and Rights (SRHR) services.  Emerging global evidence indicates that generalised movement restrictions to minimise the spread of COVID-19 are also increasing GBV incidence, while also undermining prevention and protection efforts, social services and care. A recent study on big data analyses from eight Asian countries (Bangladesh, India, Indonesia, Malaysia, Nepal, Philippines, Singapore and Thailand) indicate a significant increase in GBV and help-seeking Internet searches during COVID-19 lockdowns, highlighting the dangers faced by women confined to homes or restricted in their movements. The study recommended that government and private service providers boost their online reach and engagement with violence survivors.
These trends are also observed in Malaysia. Helplines from a Malaysian non-governmental organisation (NGO), Women's Aid Organisation (WAO), and the Malaysia Ministry of Women, Family and Community Development (MWFCD, Talian Kasih Helpline) reported significant increases in distress calls and messages since the nation-wide lockdown in March 2020, compared to pre-pandemic levels.
COVID-19 related GBV is producing additional health, social and economic costs not only for women but also their families and communities, particularly among disadvantaged communities. Thus, policies should be implemented to mitigate the negative impact of COVID-19 measures on women's safety. The UN has highlighted the need for nations to prioritise lifesaving support for GBV survivors as part of essential services during health emergencies such as COVID-19.
NGOs and government partnerships leading to good practices
Malaysia was the first Asian country to institute a specific law on domestic violence (the Domestic Violence Act 1994) and to develop the One Stop Crisis Centre (OSCC) model to address GBV. OSCCs provide integrated and comprehensive medical, counselling, legal and other social support services within Emergency Departments in main hospitals, a model being replicated by other countries such as Thailand, and Bangladesh. Three key factors led to the success of OSCCs: strong grassroots feminist activism on violence against women; senior officers in the Ministry of Health (MoH) who piloted and championed the OSCCs; and MoH leadership in scaling them. The women's movement partnership with relevant government ministries was key in placing GBV in the Agenda and progressing it. Figure 1 provides a timeline of key milestones in Malaysia's response to GBV.
Advocacy and Service Development
Several NGOs listed below had an essential role not only in advocacy but also in establishing and delivering services to survivors of violence, particularly providing counselling and social support.
The historical institutional response to GBV was driven by committed women leaders and champions in Malaysia, led by the Joint Action Group for Gender Equality (JAG). JAG was formed in 1985 by five women NGOs and has expanded into a coalition of 14 women's rights movements groups collaborating to improve women's rights and protection. Since its inception, JAG has advocated for crucial legal reforms to protect women and girls from GBV, including Malaysia's Domestic Violence Act 1994. In 2013, JAG was awarded the UN's "Millennium Development Goal' Three: Promote Gender Equality and Empower Women". JAG has been lobbying for the enactment of the Sexual Harassment Bill and Act since 2001 by quoting data from NGOs hotlines on increased distressed calls and the Women's Aid Organization's (WAO) online survey, which uncovered the high proportion of women experiencing sexual harassment in their workplace.
The Women's Aid Organization (WAO) is Malaysia's first women NGO lobbying for women's rights and specifically against GBV since 1982 and is a part of JAG. It is a lead organization in the Malaysian women's rights movement via advocacy for legal and policy reforms, public education and service delivery. WAO provides free shelter, counselling and crisis support to GBV survivors and their children. WAO trains front liners (such as police, social welfare officers and healthcare professionals) on GBV response. It collaborates with the government to improve the Domestic Violence Act and produces research on GBV issues and services. WAO is a main GBV service provider linking OSCCs with the community in the central Malaysian Peninsula. They use the lessons learned from working with survivors to advocate for improving public policies and shifting public mindsets on women's rights and health issues.
The Women's Centre for Change (WCC) is a Penang based women's NGO working with the Penang General Hospital OSCC to ensure immediate access to medical, police and support services for survivors. Over the past three decades, they have provided counselling, shelter services, support for sexual assault survivors, training for government agencies and health service providers and outreach programmes in schools, colleges and community groups. They also lobby for legal and policy reforms and produce resource materials in several languages.
Government leadership
The government health sector champions built on the women's movement and JAG to set up the first OSCC within the University Malaya Medical Centre (the oldest teaching hospital in Malaysia) in 1986. This was followed by the development of the Management of Rape in Hospitals in 1988 by MoH and the National Seminar on Interagency Management of Battered Women in 1993 for a multisectoral response. The first MoH OSCC was piloted in Hospital Kuala Lumpur in 1994, which led to the OSCC protocol adoption by the hospital and the establishment of a second MoH OSCC in Penang in 1996. The OSCCs pilot success let the MoH establish them nationally in over 100 hospitals (about 90% of the national total) by 1997.

Alongside, the Ministry of Women, Family and Community Development (MWFCD) led the tabling and enforcement of the Domestic Violence Bill and the Domestic Violence Act (DVA) enacted in 1994 as criminal legislation and amended in 2012 and 2017. MWFCD also led the development of the Guidelines for the Management of Domestic Violence 2015 (which specified the roles of relevant agencies managing GBV cases) in collaboration with relevant agencies. MWFCD recently established a multisectoral National Committee on Domestic Violence to coordinate efforts and monitor progress in addressing GBV across government and non-governmental organizations, which is now addressing GBV within the COVID-19 context, addressing the need for inter-agency mechanisms to support the national response to GBV.
UNFPA support
The United Nations Population Fund (UNFPA) has been advocating for legal, planning and monitoring frameworks in Malaysia since 1973 in collaboration with key partners, providing evidence-based solutions and supporting capacity development interventions in addressing GBV. UNFPA also coordinates the overall UN advocacy work for GBV prevention in Malaysia via the UN Gender Results Group, ensuring gender mainstreaming within the UN programme in Malaysia, monitoring progress in achieving SDG 5, and coordinating and delivering GBV responses. This includes coordinating the Prevention of Sexual Exploitation and Abuse, promoting Women, Peace and Security efforts, advocating against Intimate Partner Violence, providing and coordinating technical input on GBV, supporting the development of a gender-responsive budgeting framework, and delivering public advocacy events. The establishment of the recent Malaysia Women and Girls Forum provides an opportunity to identify, engage and track key social, economic and legislative changes needed to accelerate the rights and well-being of Malaysia's women and girls. In all of these efforts, UNFPA works with the government, Parliamentarians, UN agencies, academicians, NGOs, public figures, activists, young people and marginalised groups.
Building the evidence base informing the GBV response
Female academics have contributed the evidence base to address GBV in Malaysia, supporting the advocacy work of women's groups in Malaysia. The work highlighted below has had a significant impact on progressing the GBV agenda.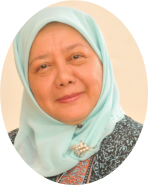 Prof Rashidah Shuib led the 2013 publication of Malaysia's first National Prevalence Study on Domestic Violence using the WHO multi-country questionnaire. From 2005 to 2012, she directed the Centre for Research on Women and Gender (KANITA), within the Universiti Sains Malaysia, leading several national and international investigations related to sexual and reproductive health and rights (SRHRs), including domestic violence.  A member of the JAG coalition, she was also a member of the Gender Advisory Panel of the Department of Reproductive Health, WHO, Geneva (2001-07) and the International Women's Advisory Panel of the International Planned Parenthood Federation (1995-99).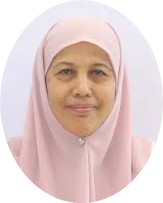 Prof Siti Hawa from University Sains Malaysia (USM) has progressed the GBV, Intimate Partner Violence (IPV), and child maltreatment agendas as researcher, service provider (she is a social work educator and practitioner) and advocate since the 1980s. She co-founded the Women's Centre for Change (WCC) in Penang, an NGO advocating for GBV survivor services, chairs the Education Committee for Reproductive Health Association Kelantan (ReHAK) and the Federation of Reproductive Health Association Malaysia (FRHAM). She is an advisor to the OSCC within the USM Hospital. Her 2012 health impact of IPV publication highlighted the urgent need to increase IPV awareness and knowledge among healthcare workers, promoting good practice. Both Prof Rashidah and Prof Siti Hawa collaborated in the 2011 OSCC policy analysis in Malaysia.

Assoc/Prof Wong Yut Lin is a public health researcher and retired University Malaya educator focusing on gender-sensitive healthcare services. She led the study for early IPV detection and prevention in primary health care clinics in Malaysia in 2008, which complemented the OSCCs' efforts in preventing GBV. Assoc/Prof Wong also co-founded All Women's Action Movement (AWAM) – an NGO in the JAG coalition that successfully lobbied for the DVA in 1994. She chaired the Women's Development Committee of the Federation of Family Planning Associations and led the Malaysian arm of the multi-country research on women's access to gender-sensitive health services in the Asia Pacific. She is also a member of the Asian Pacific Resource and Research Centre for Women (ARROW). Her contributions to gender and SRHRs strengthened the data on needs and access, which are crucial for health sector planning.
A study identifying lessons learned and areas of improvement for OSCCs
Given the contextual developments discussed, it is now timely to review the OSCCs successes, lessons learnt and identify areas for improvement. In 2020, UNFPA commissioned an assessment of the GBV response in Malaysia. The research partnership is led by Dr Sharuna Verghis from Monash University Malaysia and supported by Dr Fatima Ghani from United Nations University International Institute for Global Health (UNU-IIGH) as well as WAO.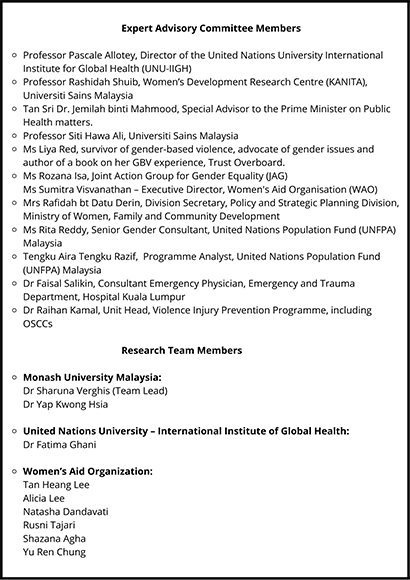 The aim is to generate evidence that identifies good practices that led to the OSCCs success as well as factors to mitigate challenges in the OSCCs scaling up, producing recommendations for the effective delivery of GBV services. The study involves an assessment of coverage, reach, quantity and quality of the OSCC services being delivered. An assessment of unmet needs, operational processes and resources, and policy implementation across six regional locations (including Sabah and Sarawak) will also be undertaken to inform recommendations that improve the integrated response to sexual and GBV in Malaysia, particularly in the challenging context of COVID-19 when GBV support is most needed.
An Expert Advisory Committee (EAC) was established (including stakeholders from government ministries, influential women leaders and groups, NGOs and academics) to guide the research and champion the recommendations arising from this study. A final study report is expected to be published by end of 2021.
Dr Sharuna Verghis is a Senior Lecturer and Public Health researcher at Monash University Malaysia.
Dr Yap Kwong Hsia is a Research Fellow in Public Health at the Monash University Malaysia.
Dr Fatima Ghani is a Global Health researcher at the United Nations University, International Institute for Global Health.
Ms Tengku Aira Tengku Razif is a Programme Analyst with UNFPA Malaysia.