2022•05•16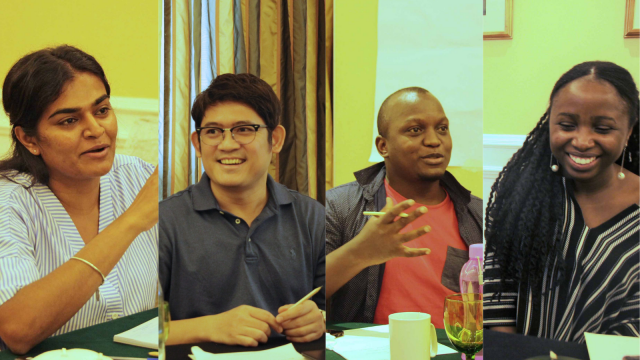 The United Nations University International Institute for Global Heath (UNU-IIGH), one of the 13 institutes part of the UN University system, strives to bring together researchers and experts of diverse backgrounds, specialisations, and experiences to work on the most pressing global health issues of today.
The UNU-IIGH Postdoctoral Fellowship programme gives early-career academics and researchers a unique opportunity to contribute to the Institute's work on the research-policy nexus focused on global health evidence to policy translation, gender and health, and capacity building in the Global South.
Unlike postdoctoral fellowships in conventional universities, the UNU-IIGH Postdoctoral Fellowship is geared towards applied research and allows Fellows to gain exposure to the world of international policy-making in global health and the UN system in particular. The two-year fellowship also offers candidates an enriching UNU mentorship experience and professional growth outside the realm of academia.
We talked to our 2021 Postdoctoral Fellows Gabriela Fernando, Ayomide Oluseye, Ronald Musizvingoza and Harvy Joy Liwanag to hear about their experience as part of the UNU-IIGH Global Health Postdoctoral Fellowship Programme and their advice to postdocs aspiring to be part of the programme.
How would you describe your journey in the global health space? What inspired you to be a global health postdoctoral fellow?
Gabriela: Since my childhood days, I've been inspired to contribute to the field of health and medicine but thought the only way to contribute to health and to help make peoples' lives better was by being a frontline health worker. This idea changed during my undergraduate Honours research year when I met my research supervisor, who turned out to be the right person to meet at the right time. My supervisor not only helped me develop my research skills and work ethic but also became a mentor (and now a friend), who steered me to explore the area of global health. He listened to my experiences of growing up during a civil war, my career aspirations within the field of health, combining that with social justice matters, and recognised my strengths in being able to connect with people and communities.
"This mentorship helped me build my confidence to explore other areas within the realm of health, which inspired me to pursue my master's in international public health, and later my PhD in Global Health."
Harvy: I did not initially start or plan to be in the field of public health. When I think about my own journey in global public health, I reflect on how I transitioned from being trained as a medical doctor to going into the research field. I thought a good analogy to describe this journey from my medical training years in Manilla to ending up in the public health field at UNU-IIGH in Kuala Lumpur, would be to think of it as some sort of a trek in the woods or what I might call the 'forest of health'. I think global health is about connecting with others on this path. Sometimes we don't know where we're going, but at least the path is there. It's a journey of exploration, but it shouldn't be a lonely journey. It's a trek that involves colleagues in this space and I think if you have supportive colleagues, the journey is very bountiful.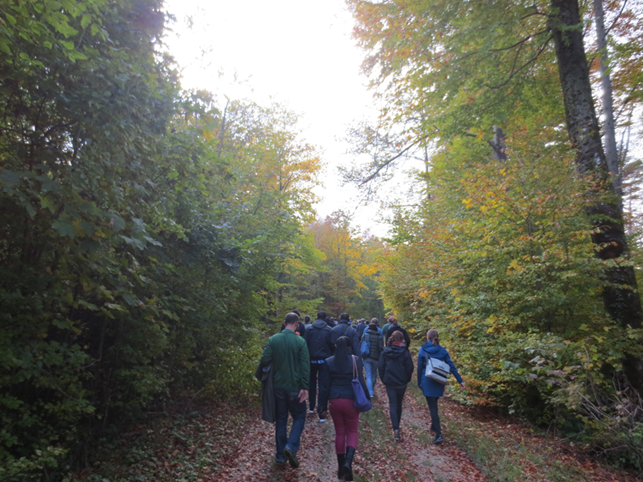 What's also important from this picture is that it's a group trek. Not just me as an individual walking in that forest – it's a trek accompanied by friends who are on a similar path.
I was part of a cohort in the School of Medicine at Ateneo de Manilla University. During that time, my understanding and appreciation of health broadened so much that I came to realise that aside from treating individual patients, we also must consider the broader context, the community, and the society in which these patients are embedded in. Issues around access to services and health policy shifted my interest to the field of public health where the focus is still on improving health, not just with one single patient, rather with the health of communities and societies. I had good research skills and a broad range of interests from neglected tropical disease prevention and control, to health systems research and decolonising global public health. So, I thought, why not combine my skills and passion, and enter the public health field? I was fortunate to continue my journey and expand these interests by completing my PhD at the Swiss Tropical and Public Health Institute. Looking back at where I was five to seven years ago, I'd not have thought that I would have ended up in Kuala Lumpur, doing this sort of work.
Ronald: I studied statistics and never thought I would end up in global health. I just stumbled into public health research – by chance. My very first job straight out of university was on an interesting implementation research project in rural Zimbabwe, aimed at eliminating Pediatric HIV. This was an important experience for me because I could really see my skills applied in a way that would have a direct impact with the communities.
My journey led me to obtaining a masters in Population Studies which allowed me to focus on areas related to population health, and I ended up doing research on adolescence sexual reproductive health in an urban community in Zimbabwe, as well as on maternal healthcare utilisation in rural Zimbabwe.
"I realised women experienced different levels of access to health services partly due to gender social norms prevalent within societies, families, as well as associated cultural dynamics. As such, I became more interested in gender and how it intersected with other social factors to affect health and other human development outcomes."
This interest guided me to working for UNU-IIGH, which I would consider as a defining moment in my career.
My journey has not always been easy – there were moments where proceeding with my studies became challenging due to external circumstances. Additionally, I had the opportunity to study in Turkey – a completely different world than I was used to. To top it off, I was studying Turkish, so I put in three times the effort as I had to read the text multiple times to grasp the concepts which was a major challenge for me. I was in an environment with no strong support systems for students. Nevertheless, despite this, I persevered and managed to complete my studies (including my PhD) at a relatively young age. It was extremely difficult, but there's nothing that cannot be done if you are willing to put in the effort!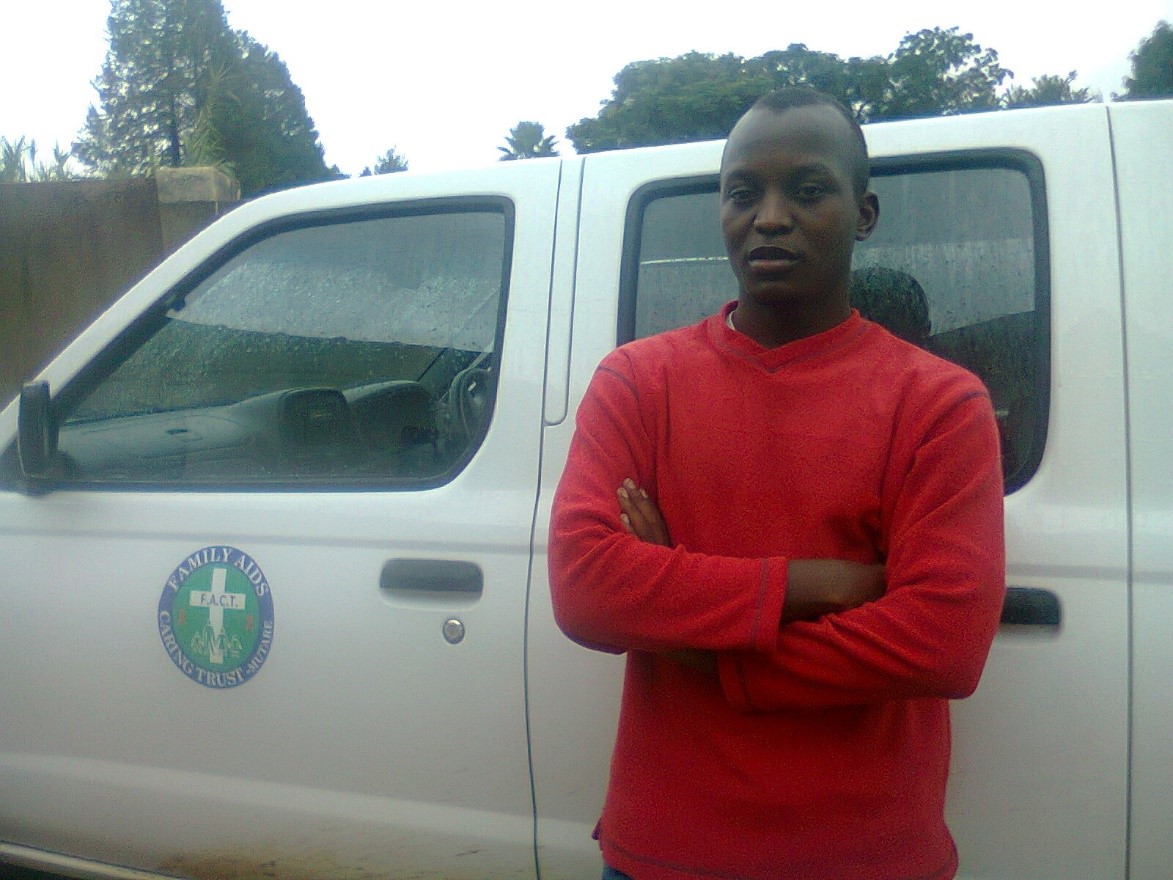 This picture from 2012/2013 shows me standing next to a car with the name of the community-based organisation 'Family AIDS Caring Trust' on it. It represents the beginning of my career in public/global health research.
What advice would you give to those who aspire to become global health researchers and practitioners?
Gabriela: Merging mentorship and friendship helps not only in knowledge building but also in boosting self-confidence, networking, and purposefully contributing to your field of work.  Simple interactions and conversations with fellow colleagues, academics at university, or industry experts, who may be from different walks of life, and learning from them, can take you a long way.
Harvy: I think it is very important for anybody in the global health space to know that they must actively look out for opportunities – look at the landscape, be updated all the time and regularly check for vacancies. You can't control what is out there, but you can expand your options significantly if you are actively seeking out diverse opportunities. Remember, global health is not defined by a specific place. You do not have to be in the Ministry of Health to do relevant work – be open to exploring opportunities outside of the mainstream sphere.
"I think it is very important for anybody in the global health space to know that they must actively look out for opportunities – look at the landscape, be updated all the time and regularly check for vacancies."
It is important to build and nurture connections with your colleagues and avoid burning bridges. The global health world is a small world and we will have to deal with people we may not like or who might give us a hard time. I've had my share of those difficult moments, but if you burn your bridges, you reduce the opportunities you have before you. It's okay to have disagreements, but work on raising your points in a constructive way because the networks you build will be crucial to your success. Remember to stay inspired even in the face of challenges or rejections, which is inevitable. Your inspiration will push you through and help you confront moments of disappointment and frustration.
Make sure you have good mentors to guide you along your path, especially if you are a young researcher. I have relied so much on my mentors, both in the Philippines and in Switzerland, and even here, in Malaysia. It is always good to have somebody who can guide you during your tough times. To be successful, I think the role of mentorship is critical.
Ronald: My advice is simple; you should have an idea about what you want to do in life because sometimes when we are young, we focus on things like 'I want to be a doctor, I want to be an engineer, I want to be a lawyer' etc. These options don't always work out as planned and may leave you feeling disappointed. The world is much bigger than you think or see from other people. There's always a way for individuals to follow their dreams. Like, for example, if you would want to become a lawyer and you fail, don't be afraid to reimagine your path – perhaps you can alter the direction you're going in and get into a field determining how laws affect the access of health services for global health innovation. So, there's always a way for you to be able to lead an interesting life if you remain focused, look out for opportunities, and continue working hard.
And to people from the global south, I would encourage you to always seek opportunities and not be hesitant to approach people who may help and mentor you. I did everything on my own and did not particularly have anyone to guide me. If I had opportunities for mentorship and for someone to guide me towards existing opportunities and information, I would have been in a better position.
Ayomide: I would say it is important to create a niche for yourself and be an expert at this, however, with the growing need for collaboration, it is also important to learn other technical skills and not operate as a silo. The field of global health is constantly changing, and you'll need to have a broader understanding of how things are evolving and what role you can play in advancing mutual goals.
"Communicating efficiently and effectively is key to implementing programmes, managing partnerships and disseminating research or findings."
Beyond publishing in academic journals, it is essential to know how to develop engagement pieces that can get the attention of 'on-the-ground' changemakers such as policymakers, civil society organisations, feminist movements and community groups.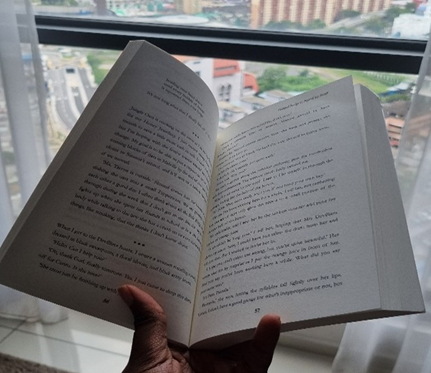 I chose to reflect on this picture as it reminds me that a story heard and a story written is how we can change perspectives on global health, one tale at a time.
As you reflect on your work in global health, what do you consider as the most interesting discoveries and powerful learning moments you have had?
Harvy: One of the important things I've learnt is we can have our dreams and plan our career trajectories imagining things like where we want to go, where we want to be and what sort of work we might want do in the future. However, sometimes, things are not within our control. We cannot create vacancies in organisations and create positions for ourselves. While it is important to really shape our trajectory in this space, we must remind ourselves that we cannot control it. Although, what we can do is recognise the opportunities out there and be strategic in grabbing those opportunities as soon as they emerge to do the best you can wherever you find yourself.
Ronald: Looking back on the work we were doing, it was interesting because we were more focused on co-creating knowledge and trying to come up with strategies in partnership with both the community and the local health and community workers. This was an eye-opening experience as I realised the potential of community engagement to bring about change in communities. Working in the organisation I was a part of, allowed me to expand my network as I engaged with colleagues from various fields, including public health and community development, who encouraged me to further my studies and build my career in global public health. This experience marked a turning point in my career and I realised I could use my expertise in statistics to go into research and find a substantive area of work where I could apply my quantitative skills.
Ayomide: With networks, you gain collaborative skills and expand your portfolio; with mentors, you get formal and informal advice on how to navigate power dynamics, workplace issues and positionality; and with sponsors, you get the exposure you need to quickly establish yourself as an expert in each field.
Know more about the Postdoctoral Fellowship at UNU-IIGH by joining the Information Session on May 17, 8am UTC/4pm MYT. Applications for the 2022 Postdoctoral Fellowship is open until May 22.
This blog is part of the I Wish I Knew Series which aims to document reflections and lessons from staff across UNU-IIGH to serve as mentorship advice for those looking to work in the global health space, particularly aimed at young women and those from the global South. The series aims to capture the valuable insights all staff can share on their journeys, regardless of where they are in their careers.
You can follow us on Twitter, Facebook, LinkedIn and Instagram for updates on all UNU-IIGH events and announcements.