2017•01•24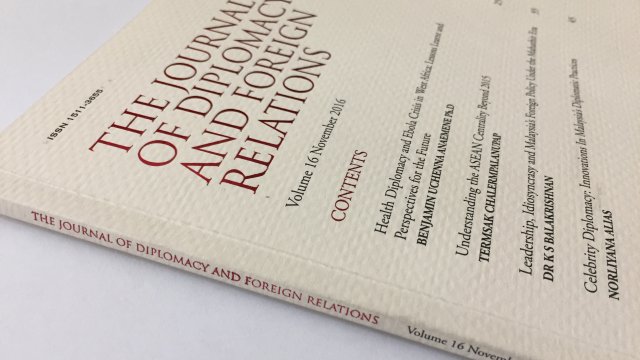 The Journal of Diplomacy and Foreign Relations, vol. 16, November 2016
Photo: UNU-IIGH. Creative Commons BY-NC-ND 2.0.
Abstract
The Ebola virus disease can be reckoned as one of the devastating diseases that greatly ravaged human society. Unlike previous outbreaks, the West African experience is the largest ever recorded in human history and differs significantly in its duration, number of people affected and geographical extent. While the use of health diplomacy in eradicating deadly diseases is not novel, the global response to Ebola crisis has been described as a failure for health diplomacy because the national and international agencies did not respond with the required speed and expertise to this complex health emergency. This paper, therefore, examines the responses towards the containment of the Ebola crisis at the regional and global levels. It further highlights the lessons that can be gleaned from the Ebola crisis as well as proposing options to foster health diplomacy. It concludes that health diplomacy offers great opportunity but only if it is properly managed with more concern for global health security.
*This paper was published as a peer-reviewed article in The Journal of Diplomacy and Foreign Relations, vol. 16, November 2016, pp. 7-24; Institute of Diplomacy and Foreign Relations (IDFR), Ministry of Foreign Affairs, Malaysia.