2016•03•30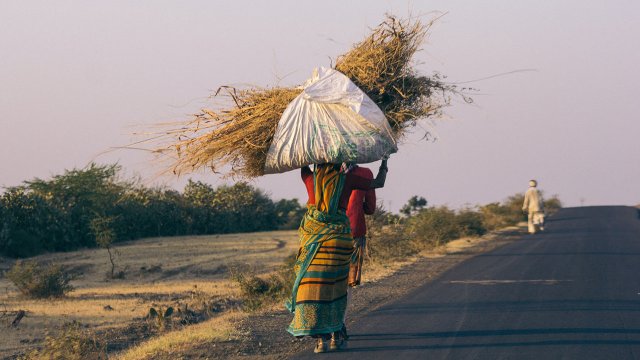 Photo: Shenil Ranpura. Creative Commons BY-NC 2.0 (cropped).
This article is  written by Mr. Mahendra Sethi and Mr. Jose A. Puppim de Oliveira.
Mr. Mahendra Sethi is pursuing PhD from India. He is associated with the National Institute of Urban Affairs and a recipient of UNU-IAS PhD Fellowship 2013, during which this research was conducted.
Mr. Jose A. Puppim de Oliveira has research and policy interests in the area of political economy of sustainable development. He is associated to several organizations. During the time of the research, he was senior research fellow and assistant director of the Institute of Advanced Studies (UNU-IAS) in Yokohama, Japan. In 2015-2016, he is an MIT-UTM Visiting Scholar.
Below are some of the abstract from the article. You can read the whole article with this link
https://collections.unu.edu/view/UNU:3347
Abstract
As the world takes an unprecedented rural–urban population tilt, the 21st century poses a challenge in further tinkering the internationally evident disparities in access and allocation of carbon. Traditionally, inequalities have been negotiated from economic or 'state of development' perspective. This research, to our knowledge is the first of its kind that plots carbon emission of over 200 nations/territories against a spatial framework. The study argues that existing dualities in the international climate change governance, evident in the so called global 'North–South' economic divide, has a stronger component of 'Urban–Rural' spatial disparity in the making, which is likely to further precipitate into a much local but complex dynamic, particularly relevant to the developing world, that face the double challenge of rapid urbanization and environmental sustainability. The paper discusses the ethical, empirical and governance gaps in climate governance related to the urban–rural carbon dynamics and conclude with a future pathway, committed to procedural justice and sub-nationalization of carbon governance, fairly acknowledging carbon flows at the local level through standard inventories based on consumption criteria. The research offers a shifting paradigm in global climate governance, in view of the inclusion of cities as Goal 11 within the upcoming sustainable development goals and the UNFCCC COP21 to be held in Paris in 2015 and beyond.
2015 Elsevier B.V. All rights reserved.