2022•03•25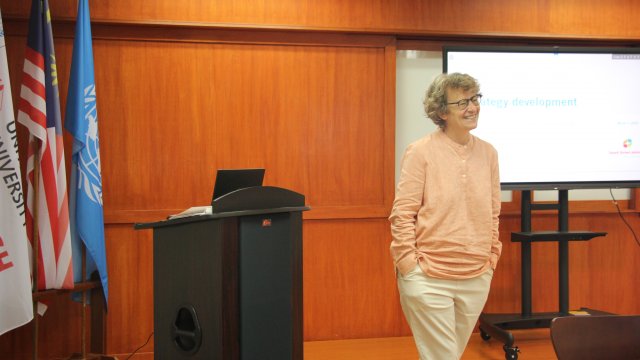 Our Institute takes pride in having a diverse and exceptional roster of talents composed of researchers, consultants, and visiting fellows whom we rely on to extend our expertise in global health and other related disciplines.
At UNU-IIGH, the title of Visiting Fellow is offered to individuals external to the Institute who engage with our staff in research and evidence generation, policy, advocacy or dissemination work aligned with UNU-IIGH strategic objectives and priorities.
In this episode, we sat down with Nina Schwalbe, Principal Visiting Fellow, to hear her reflections on her experience working with the Institute.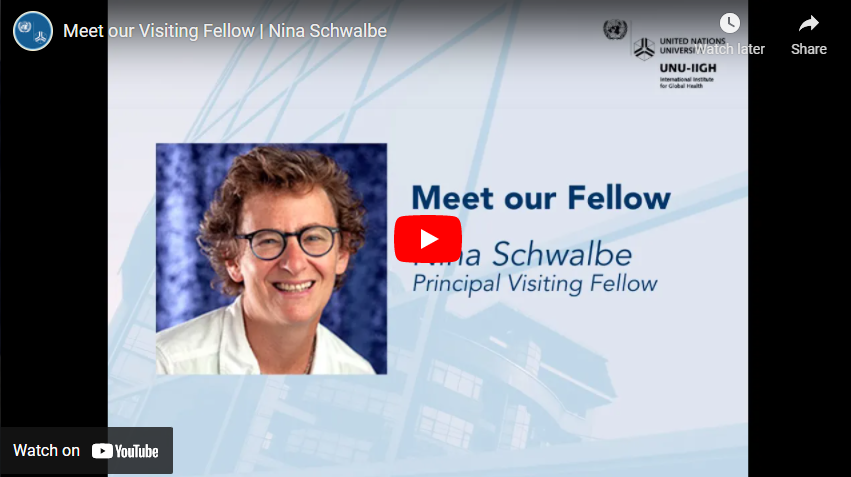 How will you describe your experience working as a Principal Visiting Fellow at UNU-IIGH?
Impactful, invigorating, exciting. My experience with UNU-IIGH has really changed how I think about the impact scholarship can have on policy. Working together with a highly competent, highly motivated, highly dedicated group of professionals from around the world, based in Malaysia, has expanded my perspective on the nature of evidence and what makes it impactful in policy.
What are the highlights of your engagement with the Institute?
Working with the team on policy and strategy and where UNU-IIGH can make a difference. There are so many examples of this — working together on issues ranging from keeping schools open during COVID-19 to the importance of gender in all things immunisation. UNU-IIGH brings together a wide range of stakeholders and voices – most importantly those form the Global South.
Knowing what UNU-IIGH is and what it does, in what area in the global health space can the Institute do more value-adding work moving forward?
I think that the work that UNU has done with regard to gender and immunisation is critical and ground-breaking. Thanks to that checklist that's been developed by UNU-IIGH, there's a new way of thinking about access to COVID-19 vaccines.
In COVID-19, vaccines have not been distributed equally globally. The Global South has suffered from a lack of access and we have very little data on women and the extent to which they've also been able to receive or have access to COVID-19 vaccines.
UNU-IIGH's checklist is a great example of the type of tool that can lead to policy change and makes a difference.  When I was recently serving as the Director of Vaccine Access and Delivery for the US government, we actually put that checklist into place and required colleagues in countries to use it to assess how COVID-19 vaccine rollout was going.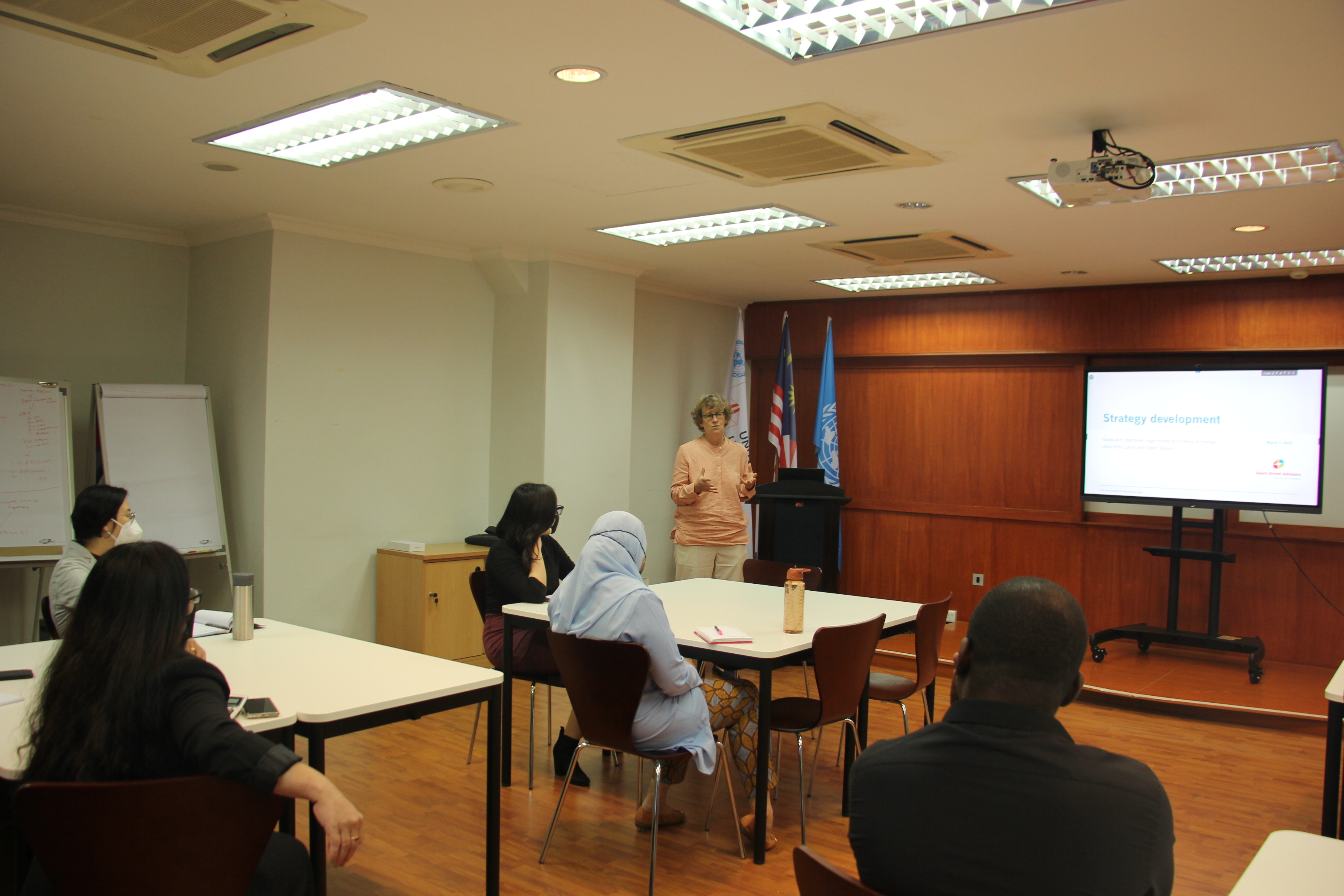 About Nina
Nina Schwalbe is a public health leader, vaccine expert, and advocate for access to medicines. She has held leadership positions at GAVI — the Vaccine Alliance, and UNICEF. She has published widely on vaccines and immunisation, access to medicines, artificial intelligence and child and adolescent health. She is a Principal Visiting Fellow at UNU-IIGH.
Connect with Nina on Twitter @nschwalbe