2015•12•11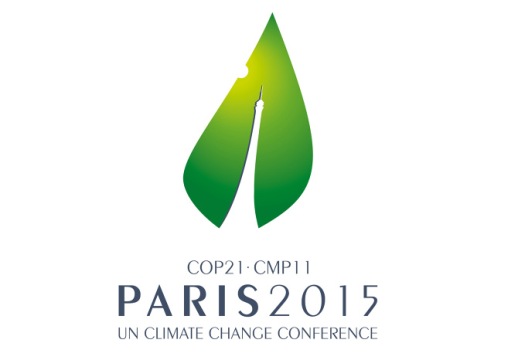 This article is part of UNU's COP21 series featuring commentary related to the 21st Session of the Conference of the Parties to the United Nations Framework Convention on Climate Change (COP21), 30 November–11 December 2015 in Paris.
•••
As nations and world leaders continue to gather this week in Paris for the 21st Session of the Conference of the Parties to the United Nations Framework Convention on Climate Change (UNFCCC, COP21), they face the most pivotal climate talks to date. The meetings are the highest multilateral platform for hard negotiations on the measures and normative mechanisms to address climate change — mitigation, adaptation, funding, green technology, clean energy, and the vulnerabilities of particular groups of countries, especially least developed countries (LDCs) and small island developing states (SIDS).
But to achieve sound commitments, COP21 diplomats must look beyond the usual environmental realm and tackle the cross-cutting social, economic and governance issues entwined with climate change.
Climate diplomacy has become a complicated enterprise over the past 20 years. Despite some regional and bilateral bright spots, the subject tends to be a tangled mix of deep-rooted disagreements between countries, embedded economic interests, pessimism towards climate science, and acrimonious North-South debates on the best ways to finance mitigation, adaption, and resilience programmes.
Persistent doubts about the scientific evidence linking greenhouse gases to climate change that have held sway in some Western capitals, have given way to some form of cautious optimism, thanks largely to the pioneering work of the Nobel Prize winning Intergovernmental Panel on Climate Change (IPCC) and other respected epistemic communities. But climate diplomacy is still largely fragmented.
In dozens of developing countries, including most LDCs and SIDs, climate change is housed in ministries of environment, which are often marginalised public offices that are grossly underfunded and staffed with personnel who have few negotiation skills for complex climate change issues.
A few other developing countries have established frameworks that allow foreign ministries either to lead climate change negotiations or at least play a key role with the environment ministries. But these approaches do not go far enough in addressing an issue as complex and cross-cutting as climate change. There is a risk in looking at climate change primarily through the lens of the environment — the risk of relegating other important sectors like health to the margins of climate change diplomacy.
Notwithstanding the excellent work by the IPCC in its successive assessment reports, including the Fifth Assessment Report published in 2014, and the 2015 reports of the Lancet Commission on Health and Climate Change and The Rockefeller Foundation-Lancet Commission on Planetary Health, health remains less visible in climate diplomacy.
The extent to which human health and well-being depend on environmental and socio-economic factors is now the subject of insightful debates in the epistemic and policy communities. The direct and indirect impacts of climate and weather on health are also well known.
Over 60 years ago, representatives of 61 states gathered at the month-long International Health Conference in New York, which culminated with the adoption of the Constitution of the World Health Organization (WHO). The WHO constitution defines "health" as "a state of complete physical, mental and social well-being and not merely the absence of disease or infirmity". The authors of the IPCC Fifth Assessment Report are right to observe that, "other sectors — including ecosystems, water supply and sanitation, agriculture, infrastructure, energy and transportation, land use management, and others — play an important part in determining the risks of diseases and injury resulting from climate change".
These climate-induced health risks and vulnerabilities, albeit global, are more prevalent in developing countries, LDCs and SIDs. In the context of the 2030 Agenda for Sustainable Development, climate diplomacy should be built on a holistic and inter-sectoral policy framework that recognises the impacts of environmental, economic and social factors on human health and well-being across societies.
Science, politics, economics, health, and foreign affairs may not always speak the same language, but climate change diplomacy, for the sake of human and planetary health, could bring strange bedfellows together into a "marriage of convenience".
We owe this to future generations. To meet this inter-generational obligation, developing countries, LDCs and SIDs must align their health priorities with negotiations for a changing climate. Where the capacity to do this is lacking, the cornerstone principle of "common but differentiated responsibilities", which recognises the asymmetries of the international system, ought to be deployed to fund capacity building programmes aimed at fair, equitable, and inclusive climate negotiations.
•••
Creative Commons License
Climate Diplomacy and Global Health by Obijiofor Aginam is licensed under a Creative Commons Attribution-NonCommercial-ShareAlike 4.0 International License.