2020•08•26
26 August 2020
by Diane Chong
Authored by our talented interns, this series provides a window into the workings of UNU-IIGH and the different projects that our interns have contributed to.  UNU-IIGH offers a range of internships and fellowships to early–career individuals looking to gain global health experience as well as work placement internships for those who wish to gain programme support experience within a UN agency.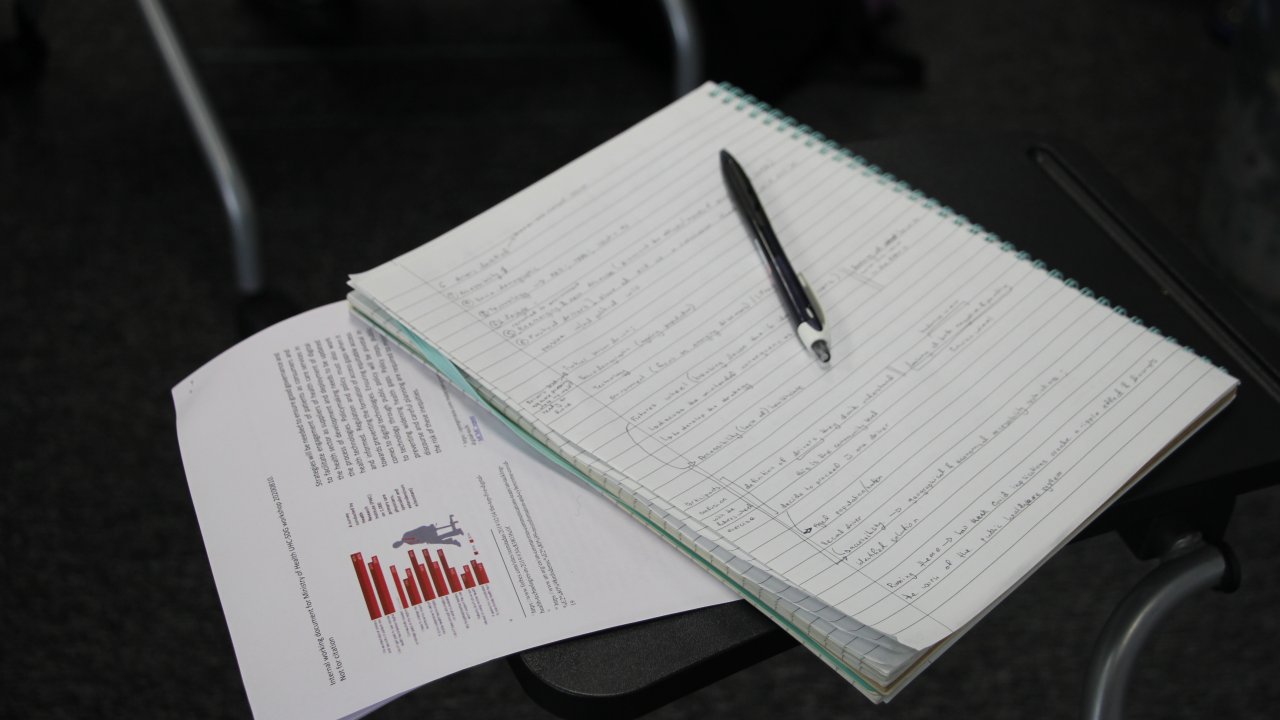 It is worth more than thousand words expressed here
Over the past six months or so, the term 'unprecedented' has become an increasingly common prefix: unprecedented event, unprecedented crisis, unprecedented impact, unprecedented challenges … and so on. As a concept, 'unprecedented' connotes novelty. It is a term regularly applied to the current COVID-19 pandemic, a once-in-a-century public health crisis.
While it carries both positive and negative connotation, often reflecting two sides of the same coin, I stand by neutrality and apply the term 'unprecedented opportunity' to describe the internship work that I embarked on for the past four weeks. Meeting people, starting conversations, applying, and testing prior acquired knowledge and skills – the learning experience was nothing short of amazing. Here are a few of my takeaways from the experiential learning I undertook at the United Nations University International Institute for Global Health (UNU-IIGH).
Overwhelmed at first: It's good to do uncomfortable things
No longer able to hide behind the laptop screen and meeting assignment deadlines in the comfort of my mind as a doctoral student, I find myself feeling uncomfortable in a lot more instances than I did as a master's student. Throughout the professional internship, I found myself being pushed out of my comfort zone and into the world. Be it from emailing faculty to crafting a set of predetermined objectives for the internship, sitting in a workshop, having a discussion with members of the organisation who are wiser and more experienced than I am, or contributing a piece of work to a much larger project.
I find myself reaching out in ways the old-me would have retracted from. It is frightening to put ourselves out there; the fear of being seen as lacking competence or not knowing what we are talking about. On the other hand, this is the way to learn. We are not expected to be perfect, but instead, we are supposed to be curious and courageous, no matter how uneasy they could make us feel. I am now learning to make peace with being uncomfortable, seeing it as part of the new normal of my life as I pave the route towards becoming an early career researcher in public health.
I came, I saw, I learned
As a child, I saw the United Nations (UN) = peacekeeping. As years pass by, I could list out more UN agencies. However, much to my embarrassment, my understanding of the UN remained at status quo and was very much limited to its core function of preserving international peace and security.
The World Health Organisation (WHO) stood out among them when I was an undergraduate student; the 1984 WHO definition of health as "a state of complete physical, mental and social well-being and not merely the absence of disease or infirmity" was supposed to be at all medical students' fingertips. The development and introduction of the Sustainable Development Goals (SDGs) by the UN in 2016, succeeding the previous era's Millennium Development Goals (MDGs), marked a turning point in my understanding of health and public health issues. Now I grapple with the intersections of biological, social, environmental, economic, and political determinants of health.
It was during my time working at the Institute for Health Systems Research that I first learned about UNU-IIGH. Having had the opportunity to complete a work placement at the institute as part of my doctoral programme, I am proud to say that I can now relate how UNU-IIGH interacts within and between the United Nations University, the UN system, and in a broader context to support efforts towards promoting global health and achieving the SDGs.
In an attempt to unfold the tale of decision-making
Learning is lifelong, and it is through participation in various activities that we can apply the knowledge that we acquire into practice. My formal learning was in line with the work on translating evidence to policy. During a "normal day," we know that evidence by itself does not solve problems. The use of evidence within the sphere of decision-making processes is a complex phenomenon and is influenced, in part, by the intersecting roles of both scientific evidence and extra-scientific factors such as experience, digital technologies, geopolitical insights, and pressure as well as culture and values of the community. Amplifying the intricacy of the decision-making processes is the five iterative stages of agenda setting, policy formulation, adoption, implementation, and evaluation.
Decision-making during public health emergencies, however, is fascinating. Not only does it demand science to speed up, it also requires evidence- and decision-making to occur almost simultaneously. Inspired by the remarkably swift development, introduction, and implementation of policies during the COVID-19 pandemic, I want to understand the approaches that were taken during crises to make evidence-informed policy decisions. Focusing on low- and middle-income countries and major outbreaks declared by the WHO as Public Health Emergency of International Concern (PHEIC), I conducted a literature review to contextualise the role of evidence in supporting decision-making during public health emergencies for my internship project at UNU-IIGH.
My preliminary finding suggest that mathematical models and their derivatives are one of the dominant sources of scientific evidence during public health emergencies. These hard numbers serve as an input to guide pandemic response and preparedness through the generation of scenarios. Modelling is comforting to many of us as it is data-driven and comes in the form of hard numbers. But such approaches are not without limitations. They rely heavily upon the quality of the underlying data, a potential challenge in rapidly changing situations, and are often criticised for lacking a social perspective and forgetting the individuals behind the numbers.
Drawing on the opportunities offered through the digital age, the mediating role of expert opinion and media discourse should not be underestimated. In the recent pandemic, we have seen the frequent airtime given to academia on local and international media serving the role of knowledge brokers. Legitimate source of knowledge from accredited experts such as scientists and health authorities explaining origins of the problem, setting out strategies and guiding actions could serve to tackle the 'infodemic' of misinformation in the fight against COVID-19. On the flip side, it is worth noting that media discourse could be intrinsically politicised.
The role of these intersecting parts contributed to the spectrum of adaptive decisions made by countries in the face of the COVID-19 pandemic, from letting nature takes its course to the "draconian" measures taken to ensure physical distancing, to the recent controversial roll-out of a COVID-19 vaccine. The narratives from earlier major outbreaks such as the Ebola and Zika virus have also shown that the whole (decision to act, or not) is not the same as the sum of its intersecting parts. We have, at this point, however, gathered little information on the extent to which these factors influence decision-making. Nevertheless, it triggers us to think deeply about the opportunities that these unprecedented events have created for the policy-making process – how do we reimagine evidence translation in a post-COVID-19 era? – just as this placement has encouraged me to think about the opportunities that have opened for me.
Diane Chong is an aspiring Public Health Physician with experience as a healthcare provider and researcher in the public health sector. Fascinated by the complex relationship among healthcare actors and driven to find solutions for the systemic challenges in health systems functioning, she worked as a researcher in the Institute for Health Systems Research (IHSR) under Ministry of Health Malaysia. She also holds a Master's degree in public health and is currently pursuing Doctorate in Public Health (DrPH) at University of Malaya, Kuala Lumpur.