2022•08•02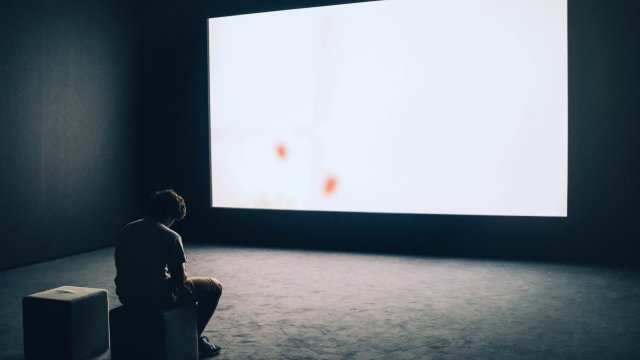 By Jayasuria Ravinthiran (Malaysia)
Authored by our talented interns, this article series provides a window into the workings of UNU-IIGH and the different projects that our interns have contributed to.  UNU-IIGH offers a range of internships and fellowships to early-career individuals looking to gain global health experience as well as work placement internships for those who wish to gain programme support experience within a UN agency.
Imagine after surviving a major accident that left you in a wheelchair, you are expected to start walking immediately – noting that it is possible if you are determined enough. If this is an inappropriate and unreasonable demand for a patient with such a medical condition, then why demand the same from a patient with a mental condition?
Most people only acknowledge pain and illness when there are manifestations of visible wounds and bleedings on the body. However, the irony lies in how those same unacknowledged 'invisible' health conditions are heeded immediately once they exceed the tolerance threshold and materialise into visible wounds in the forms of self-harm or severe physical health conditions.
In the light of the most recent pandemic that left the planet in shambles, multiple global issues were emphasized and experienced on a large scale. One of the many highlighted issues is that of mental health. Though disheartening, the world needed a global pandemic to induce the fear of mental health and its importance.
Mental Health in the past
Over the decades, mental health has been a broadly debated topic. Many efforts by multiple stakeholders have also been implemented to promote awareness on the issue. In particular, the has been actions on the re-examination of the Universal Declaration of Human Rights (UDHR) Article 25's statement about "the right to a standard of living adequate for health and well-being" with regard to mental health as a rudimentary facet of human rights, the initiation of World Mental Health Day since October 10, 1992, and the introduction of WHO Quality Rights Toolkit that provided countries with practical knowledge and tools for evaluating and enhancing the quality and human rights standards in mental health. These are indeed admirable signs of progress toward mainstreaming mental health in many areas in the global arena, but we still have numerous uncovered grounds.
There still exist regions where mental health is still considered taboo. I personally think that countries in the western pacific region lag behind other regions in terms of mental health awareness and management. The determinants for this disparity include gaps in socioeconomic status, violence and abuse, health literacy, and cultural beliefs among others.
According to WHO statistics, more than 100 million people suffer from mental health disorders in the Western Pacific Region and depressive disorders alone are responsible for 5.73% of the disease burden.
In its 2014 report, WHO also estimated that globally, less than 5% of general government health expenses were allotted to address mental health and this figure is significantly smaller in lower-income countries. Specifically, the global annual expenditure on mental health is reported to be less than $2 per person and less than $0.25 per person in low-income countries.
Mental Health at Present
The UN and other global agencies have played important roles in advocating for policy shifts to address the stigma and discrimination specifically experienced by individuals with mental illness, and/or psychosocial disabilities. These policies include the incorporation of human rights in policy and the awareness to recognize that individuals possess autonomy and agency and deserve dignity.
In 2016, 73 States issued a joint statement to accentuate the centrality of mental health for the complete realization of the right to health. In 2020, states were called to promote a paradigm shift in mental health and to adopt, enforce, update, support or monitor, all existent laws, policies, and practices alongside requesting the High Commissioner to coordinate these policies and practices relating to mental health with the standards of the Convention on the Rights of Persons with Disabilities in 2021. In parallel, SDG3 on Good health and Well-being includes targets focusing on mental health, namely addressing prevention and treatment, promoting mental health and well-being and addressing universal health coverage.
Specific focus is also being placed on the Western Pacific region. During the Working Local Thinking Global seminar series webinar conducted by UNU-IIGH in April 2022, Dr Rabindra Abeyasinghe, WHO Representative and Head of the WHO Country Office to Malaysia, Brunei Darussalam and Singapore mentioned the inclusion of mental well-being agenda in the For the Future Strategies from the Regional Health Committee of the Western Pacific Region. Besides the main thematic priorities of this agenda, he mentioned that the strategy is also currently in the process of developing a regional mental health programme plan that would focus on addressing the challenge of mental health risk to this part of the world.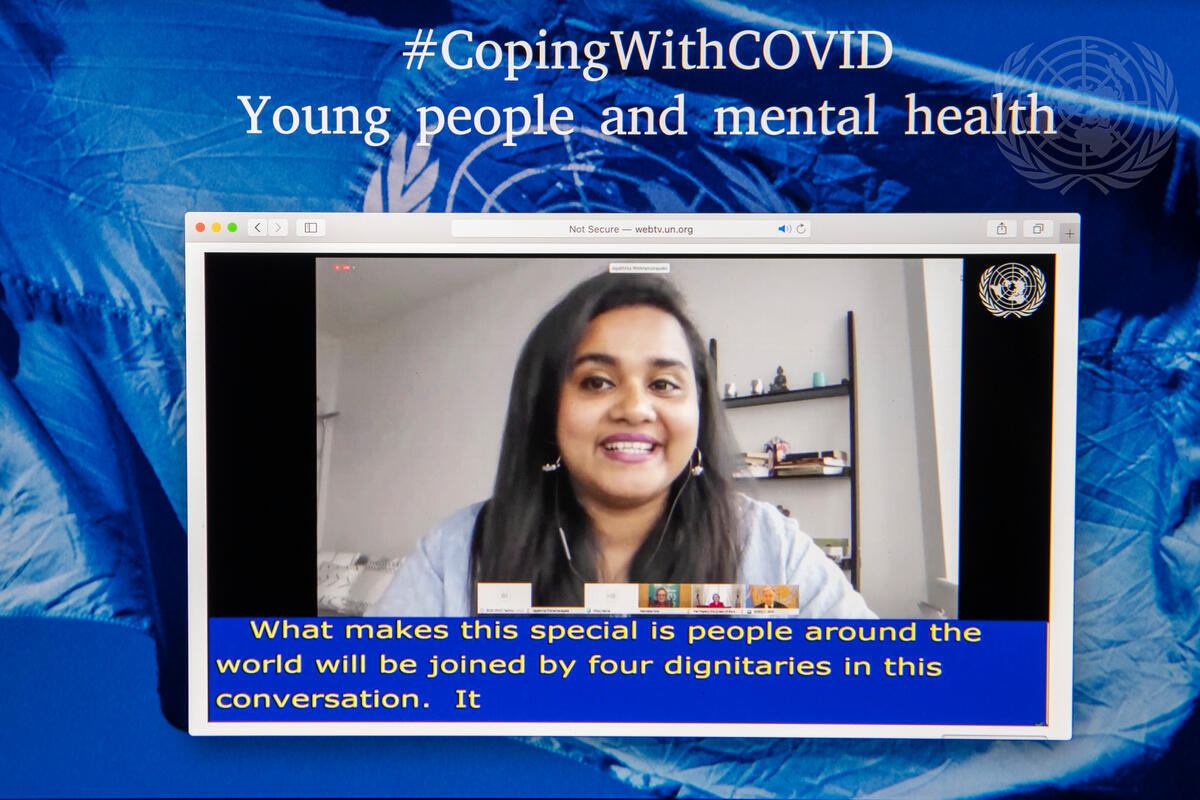 Jayathma Wickramanayake, UN Secretary-General's Envoy on Youth, speaks
during the webinar series on young people and mental health titled ""Coping with COVID"" organized by the Envoy on Youth | UN Photo/Eskinder Debebe
Among the many barriers in the effort of destigmatizing mental health is economic discrepancy. The OHCHR's mental health report specifically noted that mental health lacks parity with physical health in terms of budgeting or medical education and practice globally despite having 1 in every 4 individuals being affected by mental health conditions throughout their lifetime. Not to mention, almost two-thirds of those individuals skip seeking medical attention due to many affecting determinants as previously mentioned. According to UN right to health expert, Special Rapporteur Dainius Puras, the social stigma around the issue is another major concern.
With the many common misconceptions and myths about mental health, it is a tough circumstance for an individual to carry the label of a mental health patient. The negative perceptions do not only impact the affected individual but also the people around them hence, instead of pursuing treatment they sweep it under the rug as if it is nothing.
Popular opinion also debates that mental health conditions are not a real medical problem because 'it is all in one's head'. Regardless of numerous efforts from mental health professionals in destigmatizing mental illness, prominent barriers still exist between layman terms and clinical language which further aggravates the issue.
The Future of Mental Health
In the Systems Thinking and Horizon Scanning workshop on Health and Development conducted by UNDP, IHSR, and UNU-IIGH in June 2022, one of the major questions was around the relations between the healthcare sector and its social, economic and environmental counterparts. After several rounds of discussions, one idea on mental health that was shared which I personally find important is raising awareness on the topic at an early stage in life, which relates to several multi-sectoral developments in the long run.
When an individual is introduced to the concepts of mental well-being and emotional regulations from an early age, for instance in primary school, such individuals are prone to grow up into adults with a healthier mind and emotional state.
Increasing mental health literacy early in life will enable individuals to make rational and sustainable decisions that would benefit both themselves and their surroundings in the long run.
This way many developmental goals could be achieved simultaneously such as crime rate reduction (social), increased productivity (economic) and pollution rate reduction (environmental). This proposition sounds easier said than done. It requires cooperation and collective action from government, private and NGO sectors, including having the political and economic will to make shifts in how we perceive and approach mental health.
Jayasuria Ravinthiran was an intern at UNU-IIGH and is currently pursuing a Master of Science degree in Guidance and Counselling at University Putra Malaysia (UPM).