2021•05•24
By Amanda Dorsey (USA)
Authored by our talented interns, this article series provides a window into the workings of UNU-IIGH and the different projects that our interns have contributed to.  UNU-IIGH offers a range of internships and fellowships to early-career individuals looking to gain global health experience as well as work placement internships for those who wish to gain programme support experience within a UN agency.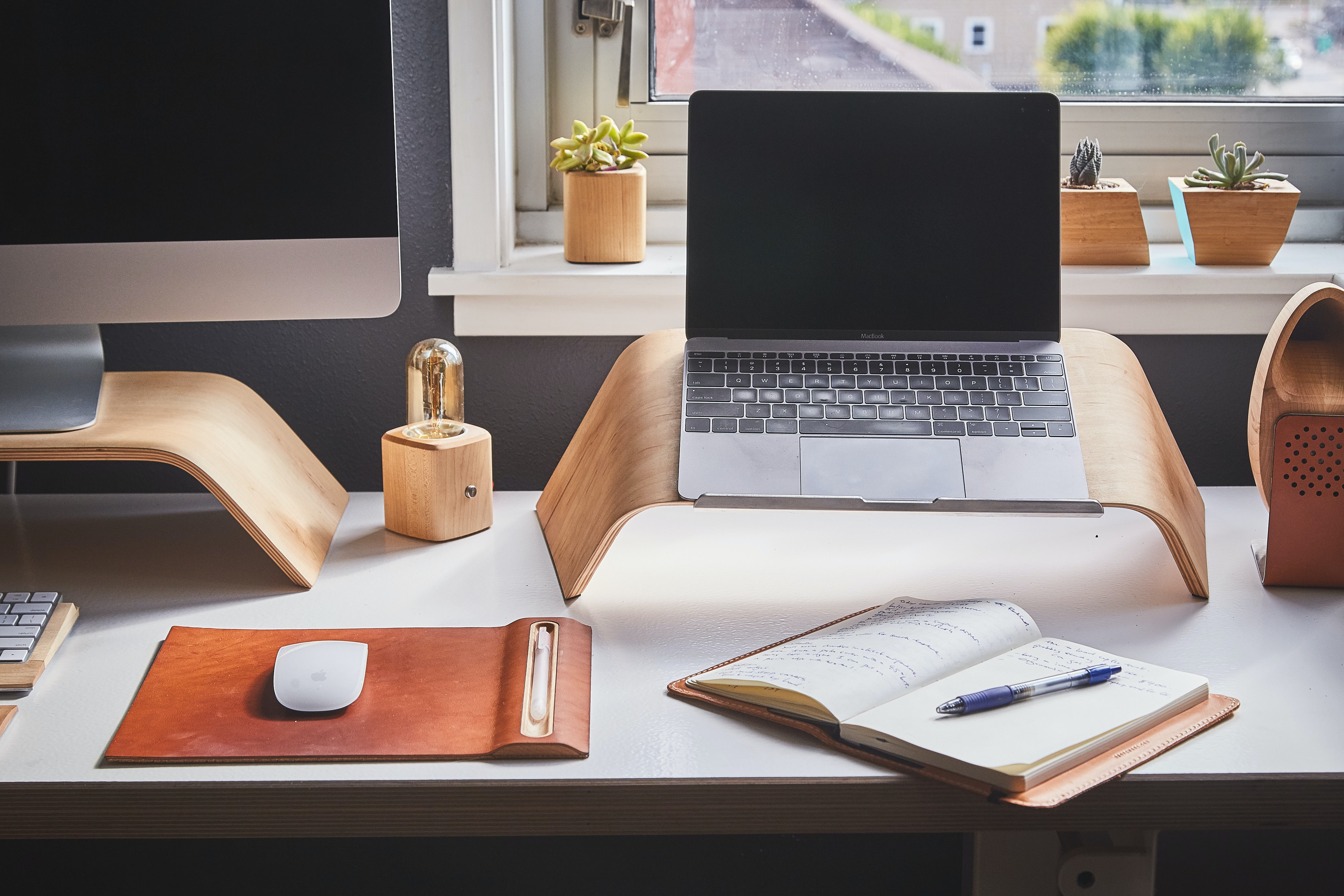 Photo by Ken Tomita | Pexels
Throughout my internship, I had the opportunity to work on a diverse portfolio of projects, all addressing one overarching question: What do we need to consider to ensure that global health initiatives are universally achieved? Socioeconomic status, gender, minority characteristics, and country context all play a role in how well global health efforts trickle down to the individual level. Therefore, it is imperative to consider strategies to mitigate inequities in access to global health efforts. The following article will discuss key recommendations to strive for inclusive health and wellbeing initiatives that I derived during my time with UNU-IIGH.
1. Be mindful of resource gaps
Telehealth has been lauded as a key global health development during COVID-19. By conducting a systematic review of emerging digital efforts to support mental health and monitoring & surveillance, in addition to populating UNU-IIGH's EPIC Tracker for digital initiatives, I learned about the promising potential of this field. For example, in Bangladesh, volunteer doctors are providing health services over video and the phone through a 24/7 hotline and app "Nonstop Helpline." Besides this, Uruguay established a free emotional-support hotline,  staffed by psychology graduates. COVID-19 tracking apps have also emerged across the world. It is important to acknowledge, however, that there is a gap in access to digital resources, particularly for women and those in low-income settings. In low- and middle-income countries (LMICs), for example, women are 20% less likely to own a smartphone compared to men, and still, only 54% of women in LMICs use mobile internet. Hence, efforts that accommodate individuals that do not have access to key resources need to be enhanced. Right now, digital access is the portal to health information, social connectedness, healthcare access, gender-based violence protection, education, employment, etc., all of which affects health status. Community-based healthcare initiatives that respect COVID-19 guidelines, or programmes to close digital gaps, should be supported technically and financially. Otherwise, there is a high risk that healthcare efforts will neglect to reach a particularly vulnerable portion of the world's population.
"Even within the same country context or geographic area, global health efforts cannot be blanket initiatives, or else they will fail to benefit each member of the population equally."
2. Consider the nuanced needs of marginalized populations
Even within the same country context or geographic area, global health efforts cannot be blanket initiatives, or else they will fail to benefit each member of the population equally. Across the world, subpopulations including women, individuals with disabilities, female sex workers (FSW), men who have sex with men (MSM), people living in slums, and members of minority races or religions commonly experience lower social status. This may stem from societal stigma, structural barriers, low socioeconomic correlations, or unique and unconsidered needs. The combination of these factors impedes their access to healthcare, meaning global health efforts must be intentional in their inclusion. At UNU-IIGH, I was tasked with collaboratively researching how women from marginalized groups are uniquely affected by COVID-19.  This research, soon to be portrayed in an infographic, showed that women with disabilities, for example, face additional barriers accessing disability services, meeting healthcare needs, and continuing education during COVID-19. Women Enabled International, for instance, surveyed 100 women, girls, non-binary, and trans people with disabilities around the world and found that 32 respondents reported that COVID-19 inhibited their access to disability-related support services, including personal assistance and wheelchair repair. Affecting people with disabilities in general, it was also found that only 64% of COVID-19 press briefings in LMICs were equipped with sign language interpreters, so individuals with hearing impairments were commonly missing out on essential health information. Elucidating these gaps exposes ways in which policymakers can and must cater to populations that are often last or sometimes never to be reached.
Although there are examples of current policies that are sensitive to the needs of key populations. Egypt's Ministry of Health worked with UNFPA, for instance, to establish a standardized procedure for pregnant women to still have access to maternal care services. Another example is that Spain and Portugal deemed their gender-based violence assistive service essential during the pandemic.  These gender-sensitive initiatives are reflective of what types of policies need to be considered for all marginalized groups, in addition to women, to accommodate everyone in global health efforts.
3. Ensure an inclusive policy is in place
National policy can frame what is prioritized and who is considered in a country's health agenda. An inclusive policy is one mechanism to set the foundation for universally effective healthcare efforts throughout the nation. If national healthcare does not consider sources of inequities, then subpopulations are at risk for diminished prioritization and protection. In an ongoing project, I  am exploring intersectionality between gender and disability, how it creates health inequities and the extent to which it is considered in healthcare policy in India and Australia. This research interest derived from reading about the large extent of barriers that women with disabilities face. For example, women with disabilities experience lower employment rates than men with disabilities and women without disabilities, which affects their socioeconomic positioning, influencing their overall wellbeing. Furthermore, women with disabilities' healthcare needs, particularly sexual and reproductive health needs, are often unmet. National policy can draw attention to these disparities, mobilizing forces throughout the country to ensure women with disabilities or other marginalized populations are considered in healthcare efforts.  Preliminary findings suggest that healthcare policy in both Australia and India can consider intersectionality between gender and disability to an even greater extent. Even if the policy's central issue does not directly pertain to women or individuals with disabilities, it is important for policymakers to thoughtfully consider if a member of a marginalized population would have difficulty accessing the benefits of a policy or programme. Beyond the scope of this project, healthcare policy should be careful to consider indigenous groups, minority religious and racial groups and rural populations among other sources of intersectionality to see if current healthcare policy sets the stage for inclusive healthcare initiatives to follow.
4. Utilize empirically supported methodology to engage communities
Global health professionals benefit from guidance by scientifically-backed methods to involve all community members in their initiatives. I started thinking about the importance of this while engaging with the Community Engagement Evidence Network, a group of professionals interested in improving research and recommendations around "community engagement." Community engagement is a method to collaboratively involve communities in programmes to strengthen their reach within the community and sustainability and this is commonly applied in the health sector as well.
I recognized in my involvement, however, the importance of strengthening community engagement's empirical foundation and basis in theory. For my contribution to this group, I synthesized reports and literature from PubMed, a biomedical-oriented database, that discussed the community engagement work that USAID, an international development agency affiliated with the US government, has done over the years. This work has ample representation in USAID's international public health initiatives, including Zika and Tuberculosis prevention. I noticed in my search that while the term "community engagement" was used abundantly, the literature lacked a clear driving theory, solidified definition, and established approaches. This finding was consistent with what colleagues had found looking at other key international health agencies. This is driving professionals to now explore community engagement to a greater depth than I previously thought imaginable. This method has the potential to involve populations that are traditionally less commonly reached and to generate better programmes; however, there is still more work to do in the community engagement literature. Once accomplished, community engagement will expectedly be a useful tool to craft inclusive efforts, as empirically supported methodologies are essential to ensure that global health programmes do not unintentionally perpetuate power dynamics, are optimally effective, and are, once again, sensitive to include all populations.
Conclusion
I generated these four recommendations after realizing during my time at UNU-IIGH how starkly unequal the world is. Good health and wellbeing should be a universal, basic right, but some people still have difficulty achieving this. Having this professional experience amid COVID-19 emphasized even further the importance of reaching every individual in life-saving global health efforts, no matter what barriers or individual differences they may face and have. Interning at UNU-IIGH exposed me to how intentionally crafted all global health efforts need to be to accommodate the diversity of people in our world and the unfortunate inequities that persist.  This is no easy task, and I end this summer with more questions than answers about how to accomplish this, but methods are continuously being refined through research and discussion. UNU-IIGH is one key contributor to this refinement, and I am grateful for the perspective it has given me as I further pursue a path in global health.
Amanda is a student at Washington and Lee University studying Cognitive and Behavioural Science and Poverty & Human Capability Studies. She is planning to further her education in the field of Global Health and is specifically interested in ensuring the inclusivity of global health efforts for individuals with disabilities. She was an intern for UNU-IIGH from June to August 2020, and again from January to April 2021, working mostly within Pillar 2 projects.