2020•07•16 Kuala Lumpur
by Shrijna Dixon (UNU-IIGH intern)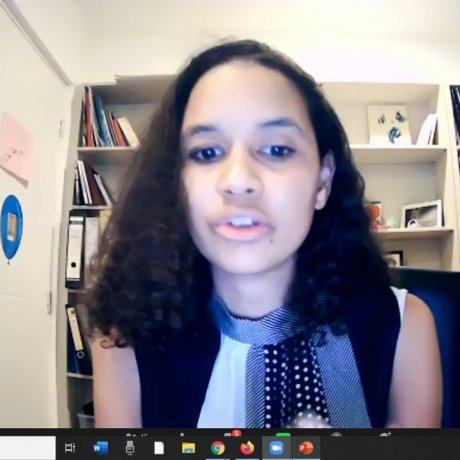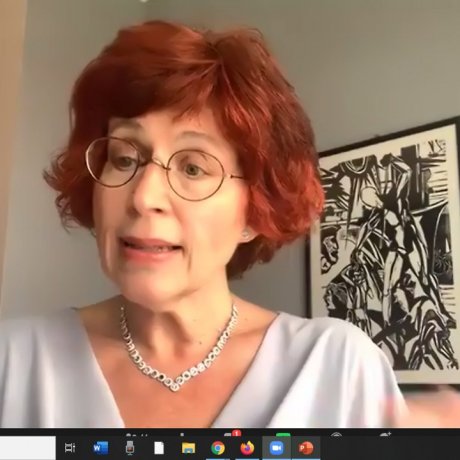 Dr Michelle Remme and Dr Flavia Bustreo in the webinar (screen grab by UNU-IIGH)
The Lives in the Balance Summit (1-2 July 2020) brought together delegates from over 100 countries to draw attention to a people-centred approach for reflecting, sharing, collaborating and acting on COVID-19. Jointly organized by The Partnership for Maternal, New-born & Child Health (PMNCH) and CORE Group, the summit held virtual discussions over two days on the diverse issues affecting families, communities, and economies and health systems amid COVID-19. From the current geopolitics and leadership to the pandemic's disproportionate impact on vulnerable populations, the sessions covered a wide range of issues needing urgent attention and action. Attended by over 1,500 delegates, the summit called for global commitment to improvements and greater investments in healthcare and social protection for the vulnerable populations.
Violence against women and children during COVID-19
On the second day, Flavia Bustreo, Co-Chair of the Lancet Commission on Gender-Based-Violence (GBV) and Maltreatment of Young People, and member of UNU-IIGH International Advisory Board, along with Michelle Remme, Research Lead at UNU-IIGH, discussed 'Innovative solutions to address violence against women and children during COVID-19 and beyond'. The speakers mentioned that the anecdotal data collected so far are highlighting that there is a sharp rise in incidents of violence against women (VAW) and children during the COVID-19 lockdowns across countries.
Flavia remarked that the data on COVID-19 has confirmed trends seen in previous pandemics, calling the current increase in VAW and children a 'pandemic within a pandemic'. The speakers mentioned that a positive trend emerging is that an increasing number of countries are responding to this by integrating GBV messaging into COVID-19 messaging. Michelle shared that UNU-IIGH has recently launched a global tracker for integrating public health, economic, social and community measures to address COVID-19 across all countries. Called the EPIC Tracker,  it has highlighted a number of measures including hotlines, WhatsApp numbers and signal alerts launched by countries to trigger domestic violence response services. Digital innovations are also being increasing relied upon for reporting VAW, though these may be limited to women with access to mobile phones and internet. During lockdowns, women and children are also at a disproportionate risk of exposure to online violence, cyber bullying and harassment not just from within but outside their homes.
A number of countries are including shelter and crisis centres as central life-saving services in lockdown. Spaces are also being repurposed as temporary shelters in many cities. To maintain access to justice services for VAW on line, several countries are using virtual courts and online legal counsels. Other common interventions have included social educational campaigns to promote more gender equitable norms, healthy parenting and peaceful conflict resolutions. However, we do not know as yet whether they change violent behaviour, and so, they are unlikely to be a solution on their own.
Focusing on preventative response measures
One of the promising preventative responses to VAW during the pandemic has been cash transfers and financial assistance being rolled out as part of relief packages by a large number of countries. There is robust evidence that they do work to prevent VAW by linking cash transfers as a form of economic strengthening. What seems to be missing though are models to prevent VAW which need to be designed to fit the current reality of social distancing. The prevailing models must be updated, innovated and re-engineered to fit the new normal which will require significant investments. The speakers called for the prioritisation at scale of already available evidence to fight VAW and children.
The full session is available to watch here.