2022•05•31 Kuala Lumpur
The United Nations University International Institute for Global Health (UNU-IIGH) hosted the UNFPA Country Representative in Malaysia and Country Director for Thailand, Ms Asa Torkelsson, in her first official visit to the Institute in Kuala Lumpur, Malaysia on Tuesday, 31 May. Ms Torkelsson, also joined by Ms Jayamalar Samuel, Assistant Representative, UNFPA, were both welcomed by UNU-IIGH Director Pascale Allotey.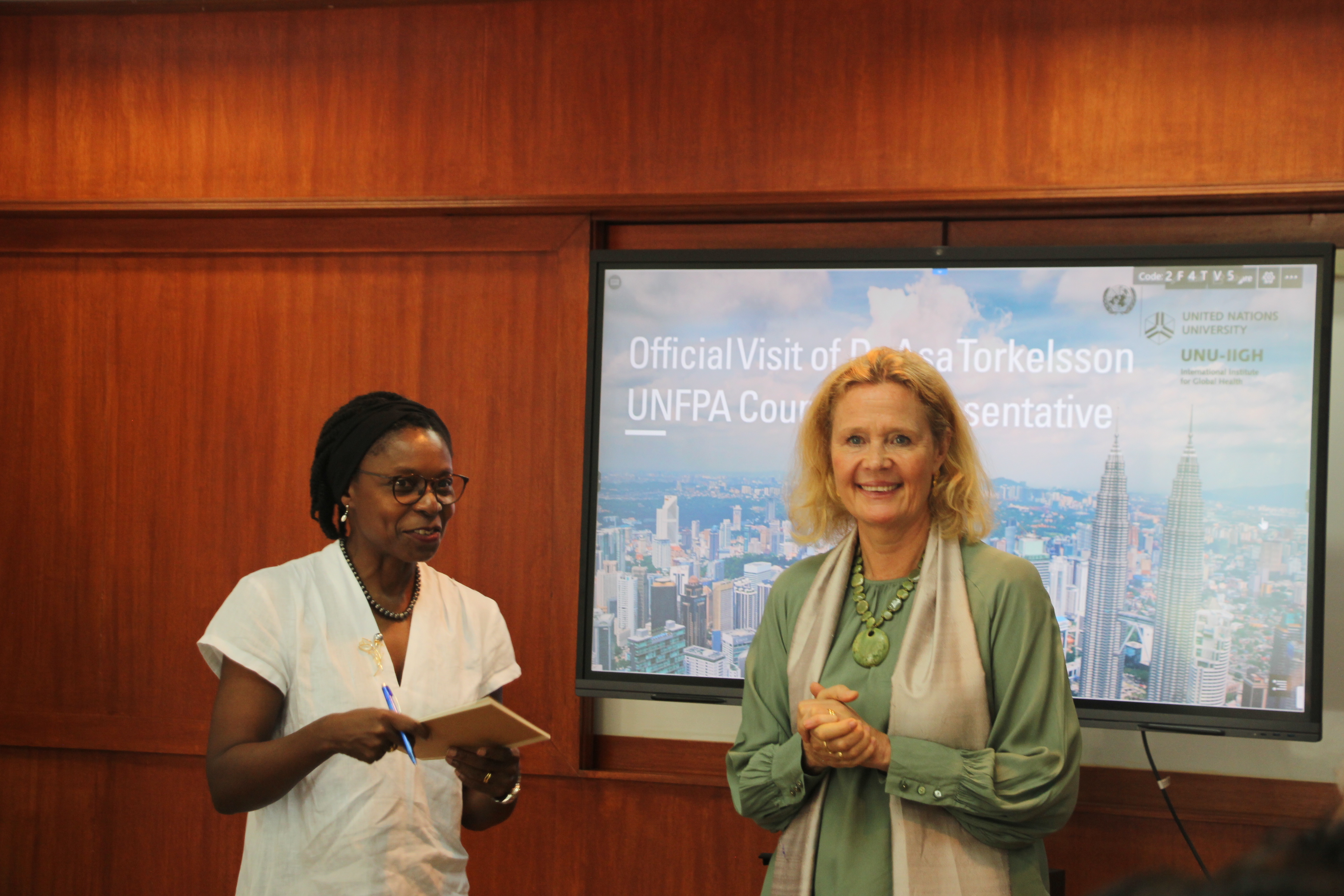 Ensuing a tour of the UNU-IIGH office, Ms Torkelsson sat down with UNU-IIGH colleagues to learn more about the Institute's work, hearing from them on the various pillars of work and ongoing projects and engagements.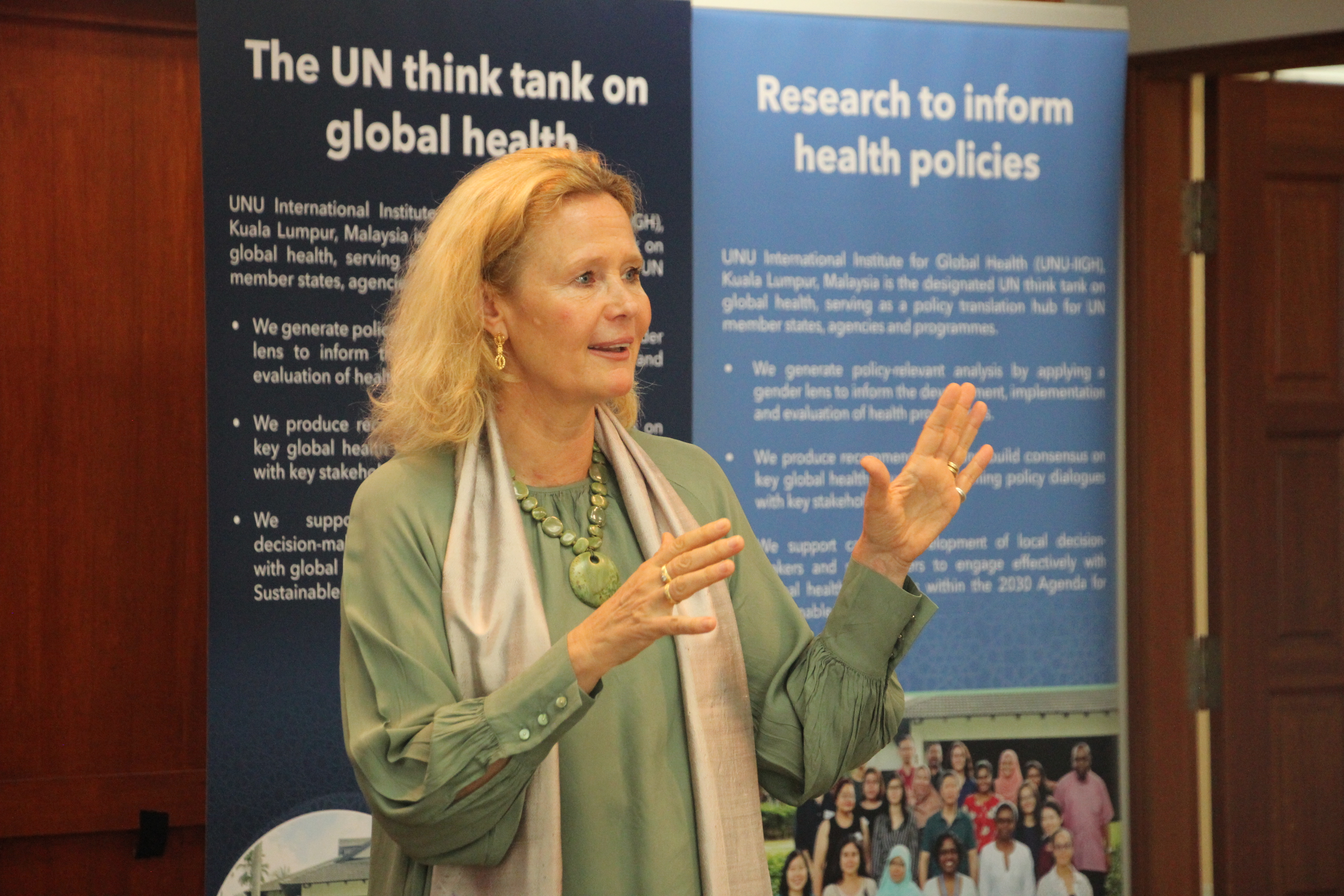 She also went on to praise outgoing UNU-IIGH Director, Dr Pascale Allotey, commending her work with UNU-IIGH and appreciating her leadership and work in the global health and gender space.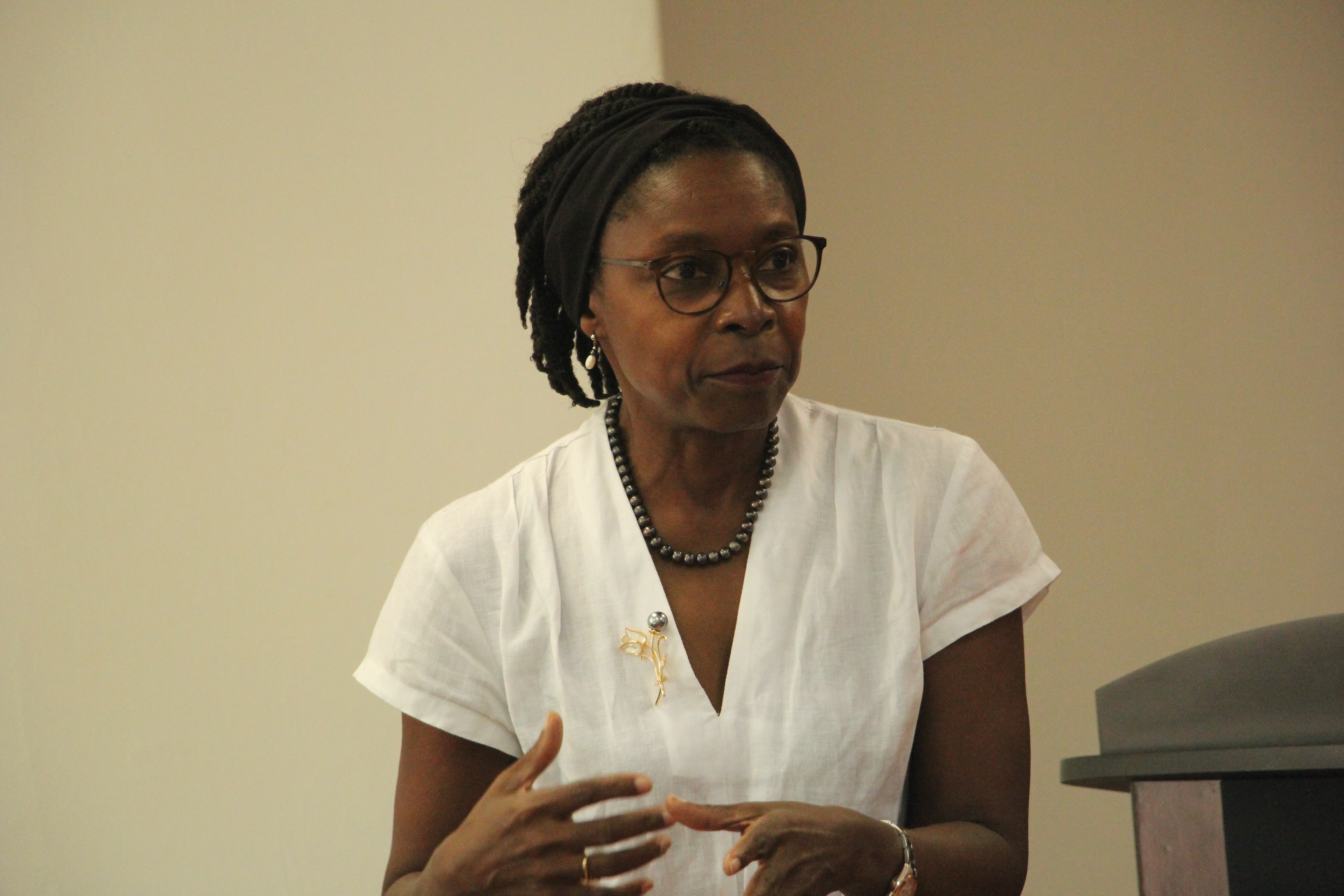 Discussing gender and abortion issues, Ms Torkelsson noted, "Where systems are made – women must have autonomy over their lives and bodies" and conversed with UNU-IIGH colleagues on the intersection of gender and health.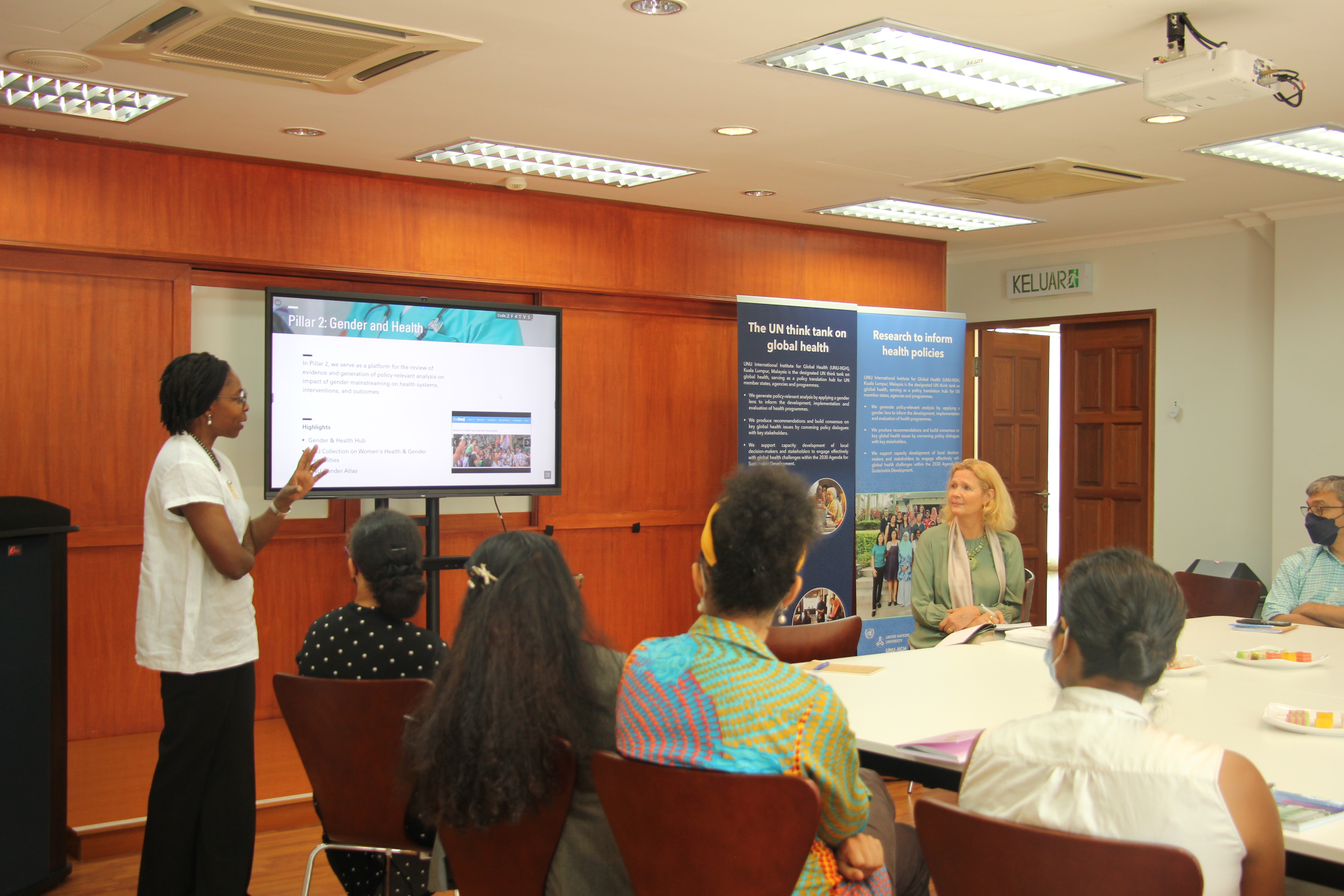 On the significance of engagement, Ms Torkelsson said she had had excellent interactions with the UNU-IIGH team, emphasising, "We need to keep pushing forward, maintaining and strengthening these existing relations."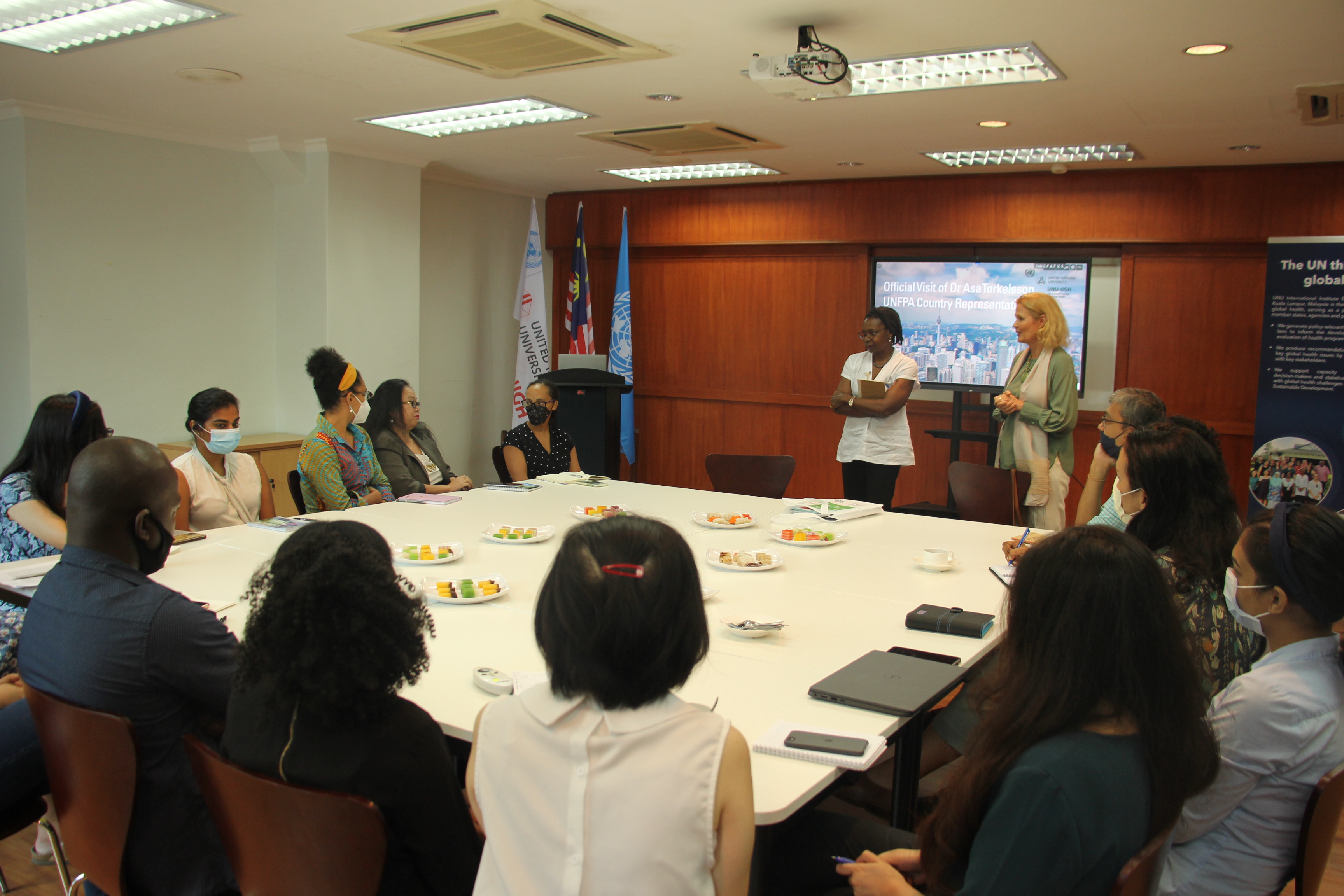 As a departing note, Ms Torkelsson added she was delighted and optimistic to have the UN think tank on global health located in Malaysia and is "looking forward to nurturing this partnership and enhance future collaborations."
For more information about UNU-IIGH and UNFPA Malaysia, visit iigh.unu.edu and malaysia.unfpa.org.