2022•01•20 Kuala Lumpur
United Nations University International Institute for Global Health (UNU-IIGH) hosted the UN Resident Coordinator for Malaysia Ms. Karima El Korri in her first official visit to the Institute in Kuala Lumpur, Malaysia on January 19. Ms. Korri was welcomed by UNU-IIGH Director Pascale Allotey and officials from University Kebangsaan Malaysia (UKM).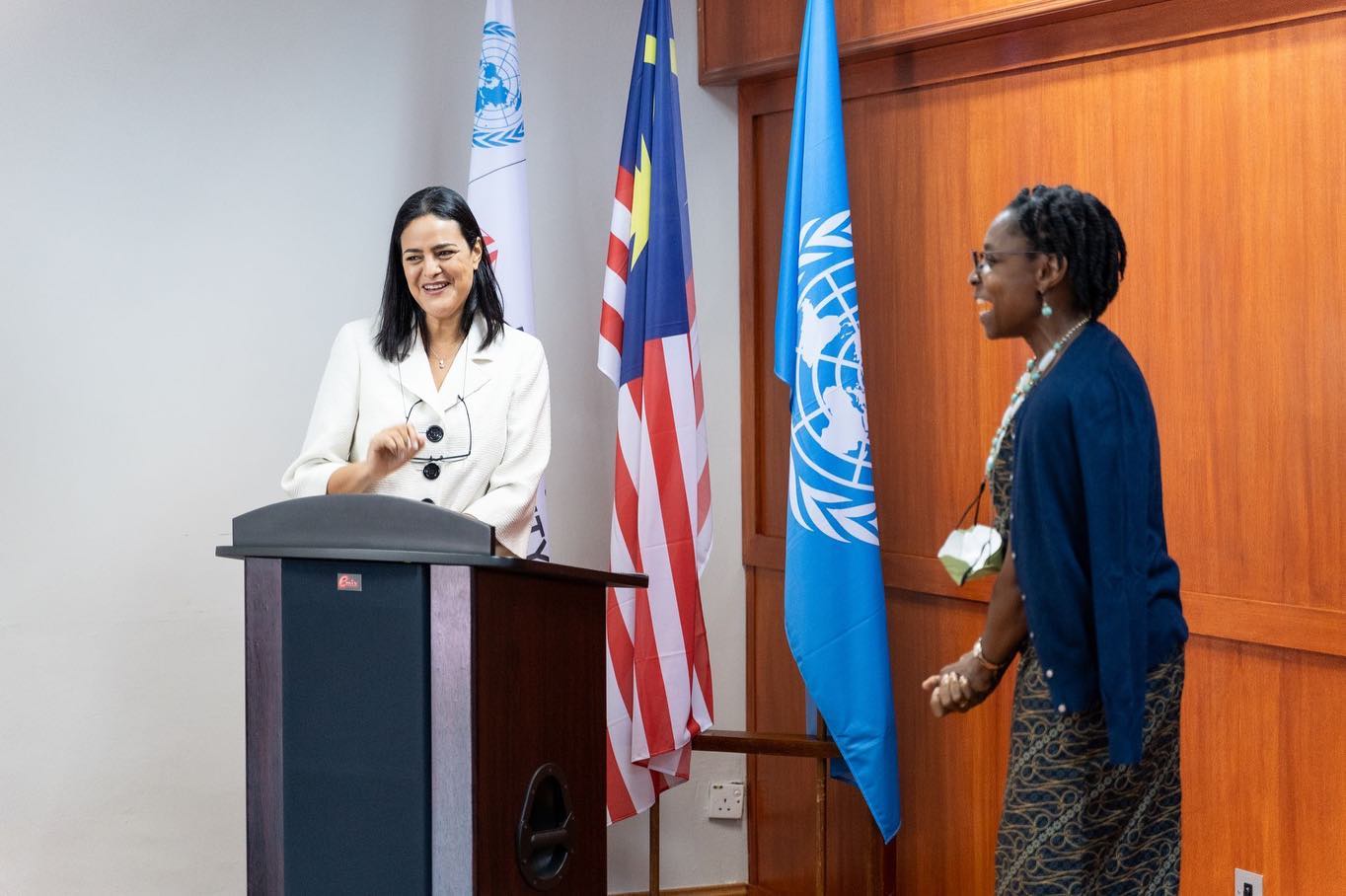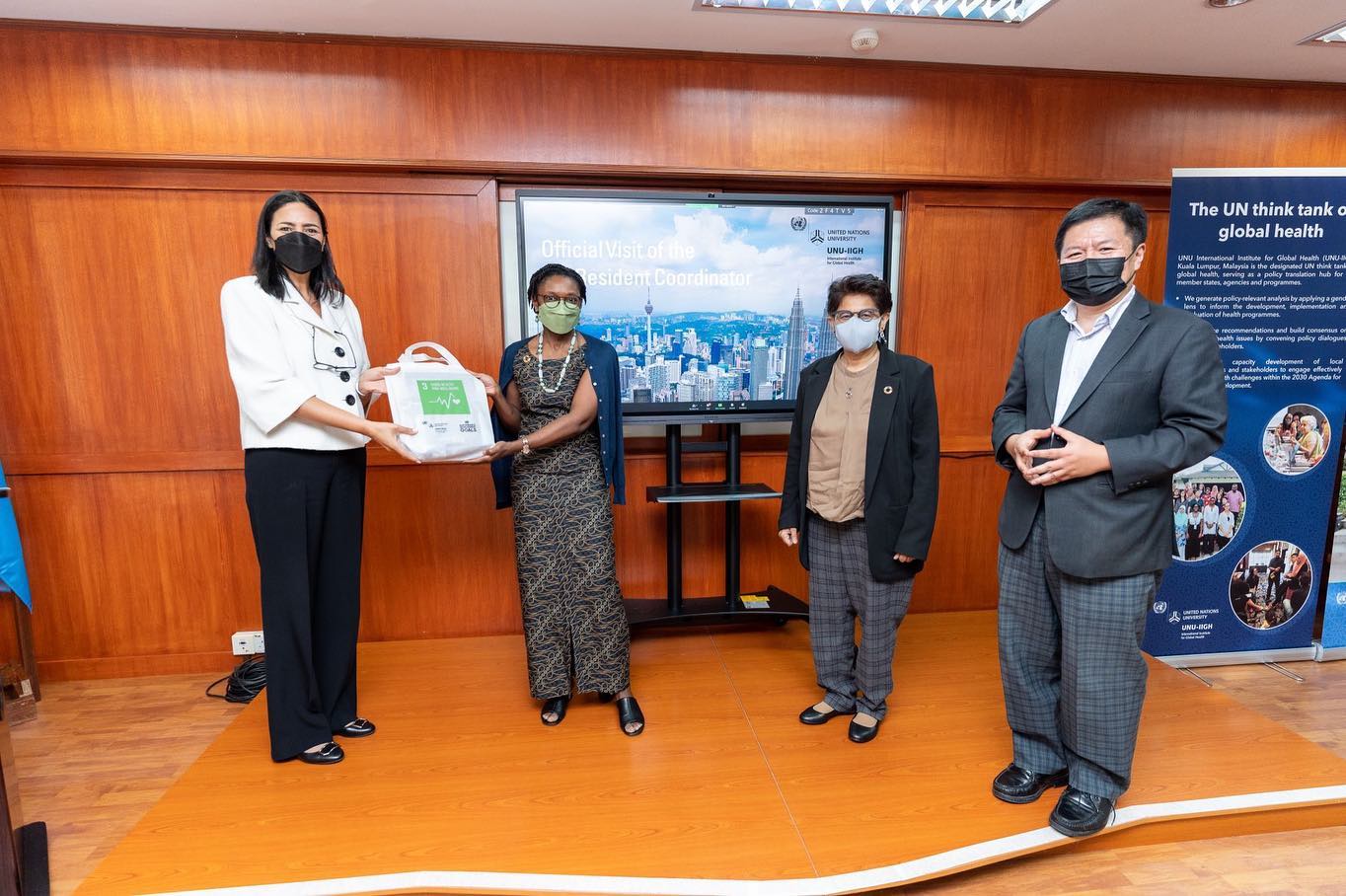 In her speech, Ms. Korri lauded the efforts of the Malaysian government and its partners in achieving the sustainable development goals, highlighting UNU-IIGH's role in the advancement of SDG 3 and 5 (Health and Wellbeing and Gender Equality) through research and evidence to policy translation in the country and the region.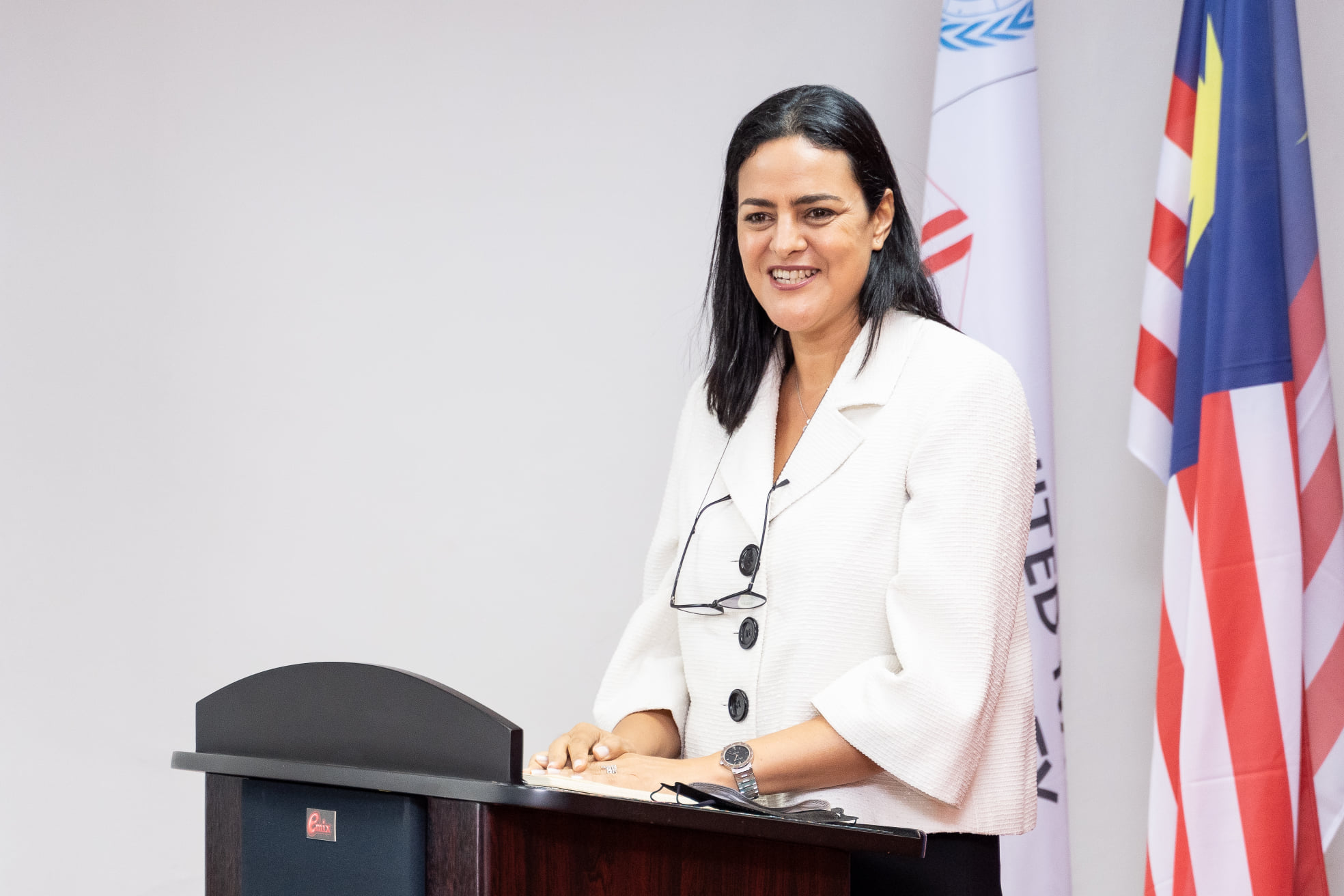 She also talked about the family of the United Nations starting to shape up in Malaysia. "I used the word family because I know it means a lot to this country. Family is what brings us together, family is where we absolutely look for solutions to help each other out," she added.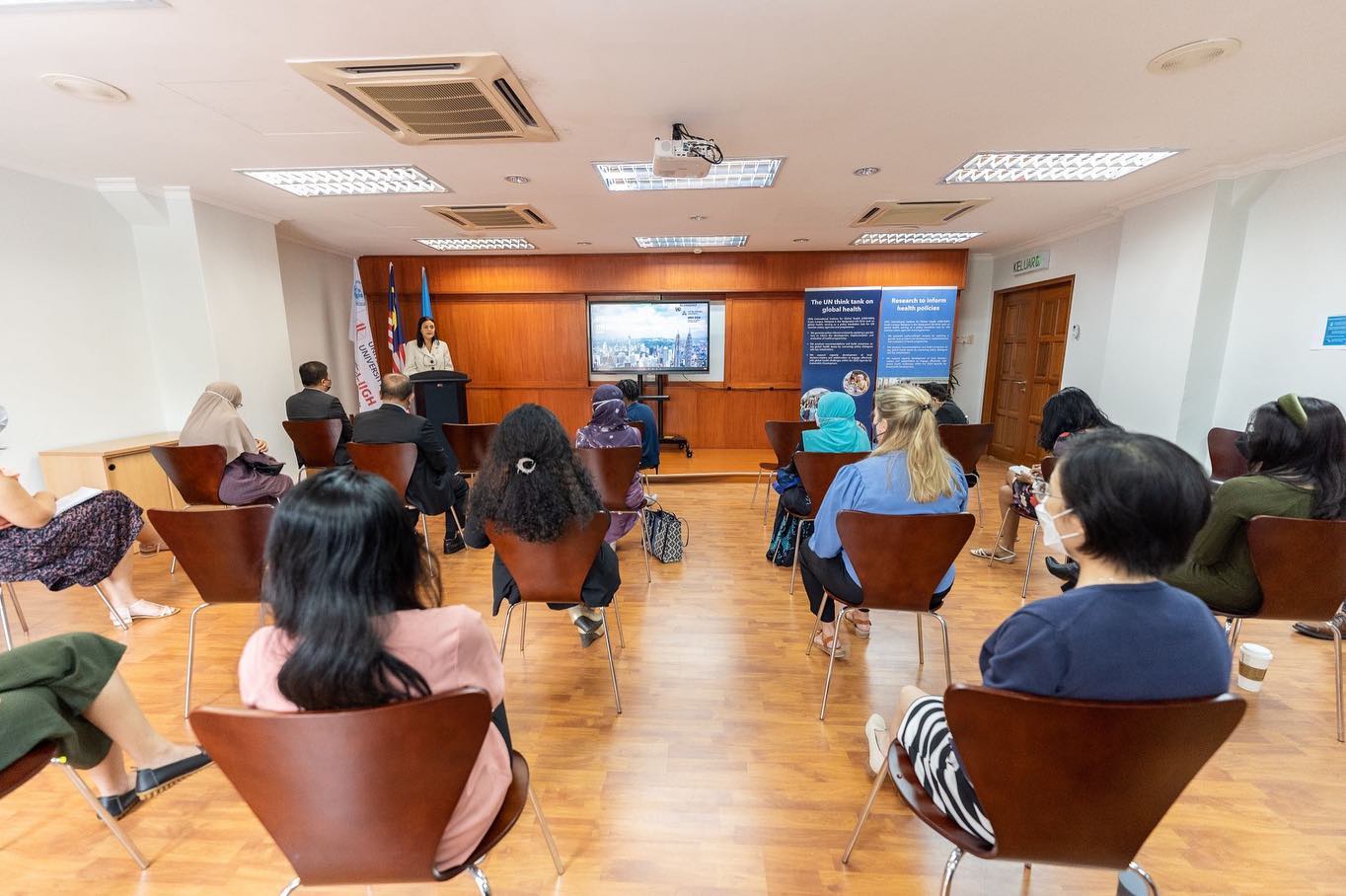 The visit is the first in-person event hosted by UNU-IIGH this year after switching to virtual convening due to the pandemic.
Watch the event coverage here: UN Resident Coordinator for Malaysia's Official Visit to UNU-IIGH – YouTube
For more information about work of the UN Resident Coordinator's Office, visit The Resident Coordinator's Office | United Nations in Malaysia, Singapore and Brunei Darussalam.