2017•03•13 Kuala Lumpur
UNU-IIGH successfully held its first Global Seminar for young professionals on the theme: "Governance Challenges for Planetary Health and Sustainable Development in Southeast Asia", 6-8 March 2017. Held in the UNU-IIGH Building in in Kuala Lumpur, the seminar was attended by 25 young professionals from Malaysia and neighboring countries. The seminar was based on the recommendations of the report of The Rockefeller-Lancet Commission on Planetary Health, "Safeguarding human health in the Anthropocene epoch".
Focusing on challenges of governance of planetary health and sustainable development in Southeast Asia, guest speakers including Tan Sri Professor Zakri Abdul Hamid, the Science Adviser to the Prime Minister of Malaysia and the Chair of the UNU-IIGH Board of Advisors, and Dato' Anwar Fazal (keynote), Director, Right Livelihood College explored the new paradigm and challenges of governing the impact of human civilization on planet Earth's natural systems in the Anthropocene epoch. Other speakers included Dr. Natasha Kuruppu, "planetary health, climate change, and small islands", UNU-IIGH Interim Director, Dr. Obijiofor Aginam, "governance of planetary health: mapping the key challenges"; Dr. Rozita, "environmental health and sustainable development: bridging the gaps and cues for action"; Dr Wayne Gao from Taipei Medical University, "smart and sustainable urban mobility for ASEAN cities", and Dr Suneetha Subramanian, "science-policy interface for biodiversity, planetary health and sustainable development".
In their group work, the participants with diverse backgrounds including public health and related disciplines discussed innovative policy insights for planetary health focusing on 5 identified constituencies: health professionals, academic community, governments, investors and corporate bodies, and civil society. They explored alternative pathways to become 'initiators and drivers of change' for planetary health and sustainable development in the region.
The objective of UNU-IIGH Global Seminars is to enhance awareness of graduate students and young professionals about contemporary global health issues, and the role of the United Nations in addressing them. It offers an opportunity for young professionals to interact with scholars and practitioners, to explore innovative thoughts, ideas, and solutions to emerging global health issues.
Refer to the programme here.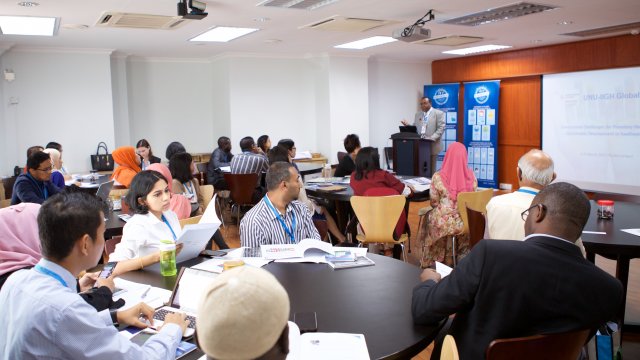 Welcome remarks and seminar overview by Dr Obijiofor Aginam. Photo: UNU-IIGH. Creative Commons BY-NC 2.0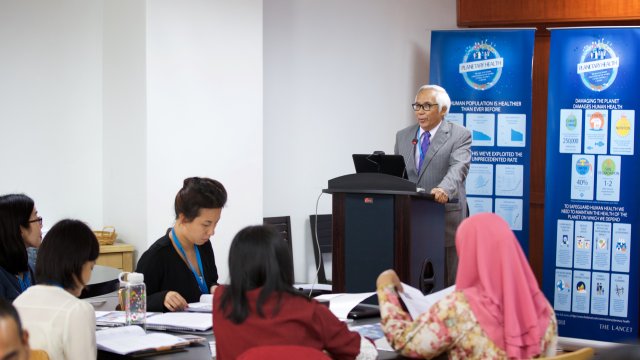 Introductory remarks by Tan Sri Professor Zakri Abdul Hamid. Photo: UNU-IIGH. Creative Commons BY-NC 2.0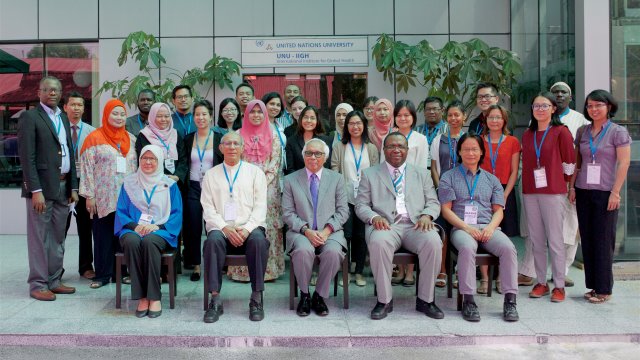 Seminar participants. Photo: UNU-IIGH. Creative Commons BY-NC 2.0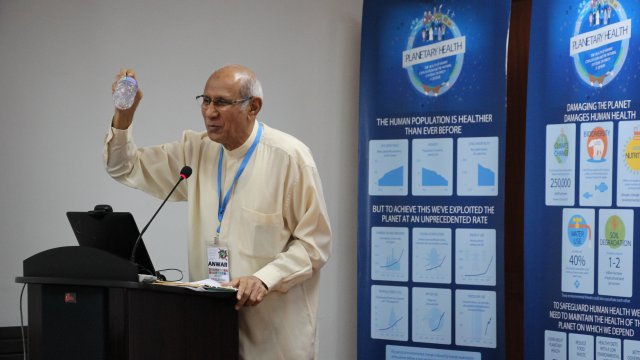 Keynote by Dato' Anwar Fazal. Photo: UNU-IIGH. Creative Commons BY-NC 2.0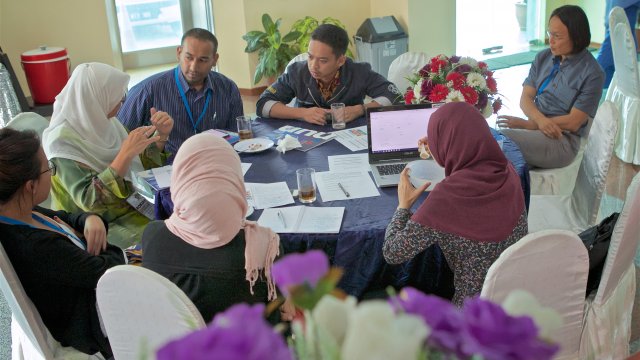 Group discussion. Photo: UNU-IIGH. Creative Commons BY-NC 2.0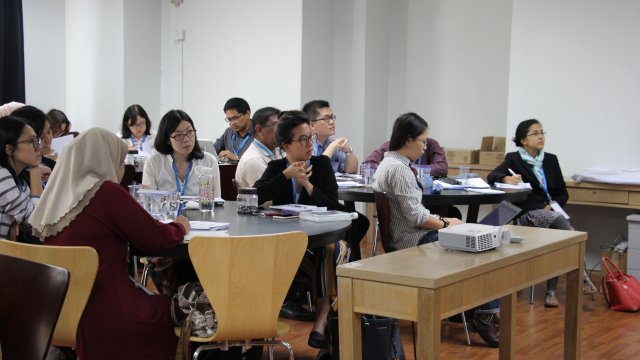 Participants during seminar. Photo: UNU-IIGH. Creative Commons BY-NC 2.0