2017•12•20 Nkozi
UNU-IIGH Deputy Director, Dr Obijiofor Aginam was invited by UNESCO Regional Office for Eastern Africa to facilitate UNESCO's Ethics Teachers' Training Course (ETTC), hosted by Uganda Martyrs University, Nkozi Campus, from 27 November – 1 December 2017. The ETTC is designed to advance pedagogical capacity for ethics teaching to improve the quality of ethics education around the world.
The Course was facilitated by a team of three international experts including Dr. Aginam based on the provisions of the UNESCO Declaration on Bioethics and Human Rights, and UNESCO's Core Curriculum for promoting bioethics education. The module contains the following key components:
Global Perspective on Ethics Teaching: Trends, Challenges and Opportunities
The UNESCO Core Curriculum as a Tool for Promoting Quality Ethics Education
Ethics Teaching in Action: What and How to Teach (A Model Lesson)
Workshop: Sharing Experiences in Ethics Teaching from the Local perspective
Classroom Communication: Pedagogy and Psychology of Ethics Teaching
Simulated Teaching Presentations by Participants Followed by feedback from the Course Instructors
ETTC is a collaborative effort involving UNESCO and Uganda Martyrs University, and supported by other stakeholders including the Uganda National Commission for UNESCO. The Course offered a unique opportunity for participants from the Eastern Africa region to enhance their teaching and professional capacities in Bioethics, Ethics, and Human Rights.
News item from UNESCO Office in Nairobi available here.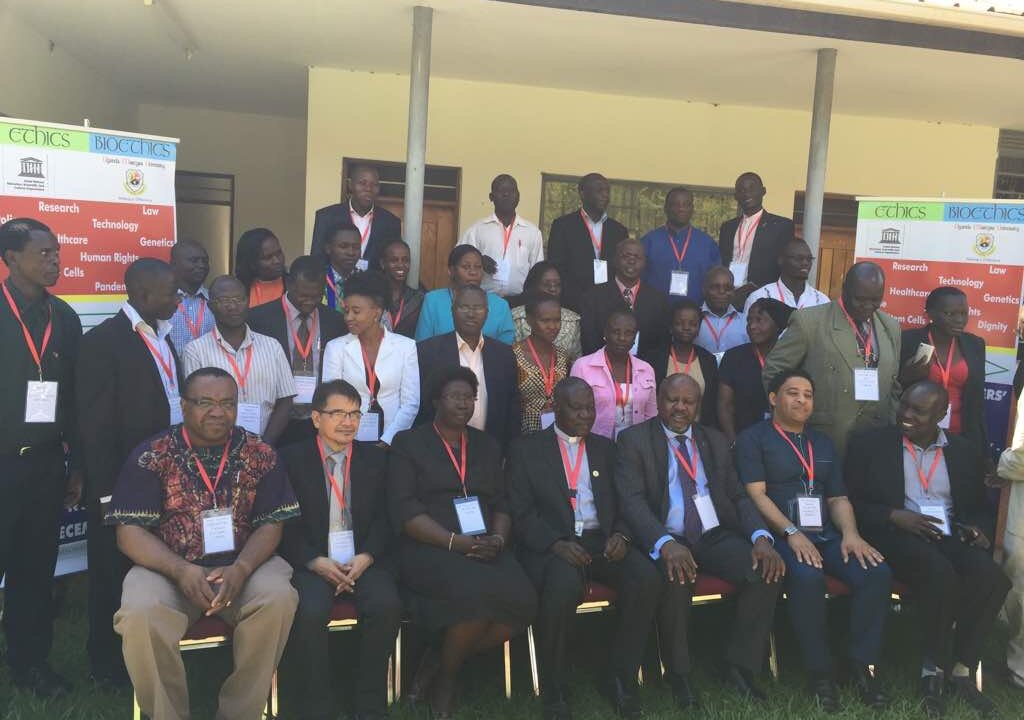 ETTC Attendees. Photo: Obijiofor Aginam. Creative Commons BY-NC 2.0