2018•04•20 Kuala Lumpur
On April 16, 2018, Dr. Lo Ying-Ru, Jacqueline who is the Head of Mission and WHO Representative to Malaysia, Brunei Darussalam and Singapore, who presented "WHO guideline development: from research to implementation" as the second talk in the UNCT seminar series. Attendees to the seminar came from a wide variety of backgrounds including researchers from both UNU-IIGH and external universities, ministries, clinical settings, NGOs; as well as students who had a keen interest in knowing how WHO works to implement its health agenda across a wide range of different stakeholders.
Dr Lo initiated her talk by briefly explaining WHO's origins and role in improving and maintaining health conditions worldwide. The agency's work focuses on health systems, promoting health through the life-course, non-communicable diseases, communicable diseases, corporate services and preparedness, surveillance and response. WHO functions to i) shape the research agenda and stimulating the generation, translation and dissemination of valuable knowledge, as well as ii) to set norms and standards across nations.
She proceeded to introduce the systematic process of guideline development, with the acronym GRADE approach; which is short for 'Grading of Recommendations Assessment, Development, and Evaluation'. It is a system of rating quality of evidence and grading strength of recommendations in systematic reviews, health technology assessments (HTAs), and clinical practice guidelines addressing alternative management options. It offers a transparent and structured process for developing and presenting evidence summaries for systematic reviews and guidelines in health care and for carrying out necessary steps in developing recommendations.
GRADE specifies an approach to framing questions, choosing outcomes of interest and rating their importance, evaluating the evidence, and incorporating evidence with considerations of values and preferences of patients and society to arrive at recommendations.
The procedure ranged from planning and defining the aim and scope of a guideline (e.g., a guideline for improving maternal and child health in Asia Pacific) to declaring and managing foreseeable conflicts of interests (e.g., public v.s. private sector), outlining framework and formulating questions, grading the quality of evidence and categorizing the strength of recommendations (e.g., strongly or optional recommendations), and on incorporating values, suggesting implementation timeline and proposing needs for further research. The entire process for developing every single guideline usually take up to one or more years; with the joint effort of world-renowned experts in health and medical research, who are sourced and engaged internationally.
While the significance and value of having a comprehensive guideline seems clear; dilemmas and controversies do exist from time to time. Some of the most frequently asked questions, either by participants during the Q&A session or recalled by the presenter, centred on: 1) the localization of the guideline mandates; 2) implications for cost and use of resources; 3) contradictory preferences and cultural difference. In response, Dr Lo pointed out that guidelines are developed as WHO recommendations, thus should not be regarded as an enforceable regulation. The aim of the guidelines are to aid national governments and countries to develop their respective policies. Typically, countries will modify or use these guidelines as references in the process of creating each country's national health policy. If their assistance is sought, WHO regional offices are ready to provide necessary assistance to work with government to ensure a smooth transition for any given case.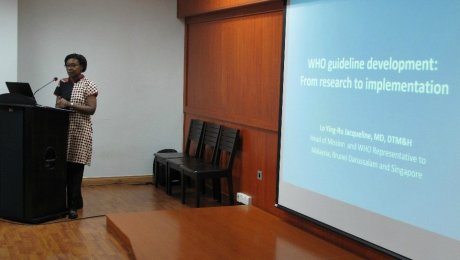 UNU-IIGH Director, Professor Pascale Allotey welcoming the speaker and attendees. Photo: UNU-IIGH. Creative Commons BY-NC 2.0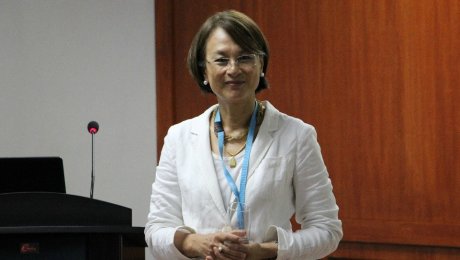 Dr. Lo Ying-Ru, Jacqueline. Photo: UNU-IIGH. Creative Commons BY-NC 2.0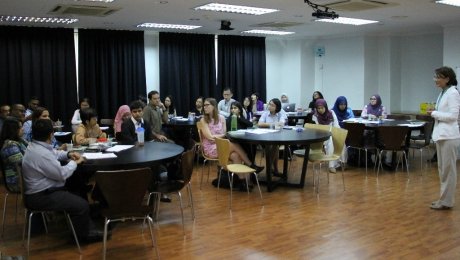 Q&A session. Photo: UNU-IIGH. Creative Commons BY-NC 2.0