2017•12•12 Penang
Intractable urban health problems persist in cities despite the economic and technological advancements. Urbanisation often exacerbates health challenges and inequities related to food production, processing, distribution, access, consumption, loss and waste. Unhealthy food choices and eating practices are linked both to obesity and other non-communicable diseases and to under- and malnutrition. The complexity of the interactions between urban food systems and health demands a transdisciplinary systems approach to enable better decision-making at all scales.
The "Systems Thinking and Place-Based Methods for Healthier Malaysian Cities" (SCHEMA) project is led by the United Nations University International Institute for Global Health (UNU-IIGH) and Cardiff University's Sustainable Places Research Institute (CU-PLACE). Funded by the Newton-Ungku Omar Fund, and co-sponsored by the British Council and the Malaysian Industry-Government Group for High Technology (MiGHT), the SCHEMA project aims to improve decision-making for urban health and sustainability by catalysing the application of systems thinking and place-based methods to complex urban problems.
From 4-6 December, SCHEMA has brought together a diverse group of 37 stakeholders from government, academia, private sectors, NGOs and civil society in Penang, Malaysia, for a transdisciplinary workshop which focused on urban food systems and health. Participants include 23 Malaysians representing 19 different organisations, and a group of international researchers, policy-makers and members of community groups. The workshop served as a platform for these participants, who learnt new skills, shared knowledge, identified needs, and discovered intersections that support new cross-sector collaborations for enhanced food systems and health.
This Malaysia-UK SCHEMA workshop was co-organised by UNU-IIGH and the Sustainable Places Research Institute at Cardiff University, with support from associate partners Universiti Kebangsaan Malaysia (UKM) Institute for Environment and Development (LESTARI) and the Penang Institute.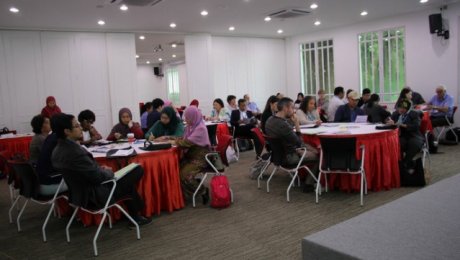 Day One of the SCHEMA Workshop. Photo: UNU-IIGH. Creative Commons BY-NC 2.0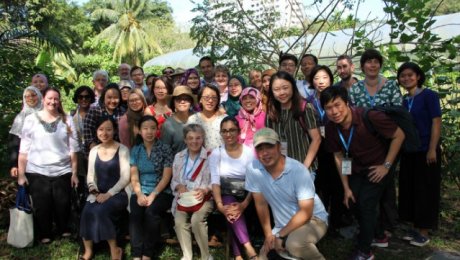 Workshop participants during a site visit to Wonder Wilder Farm, Penang. Photo: UNU-IIGH. Creative Commons BY-NC 2.0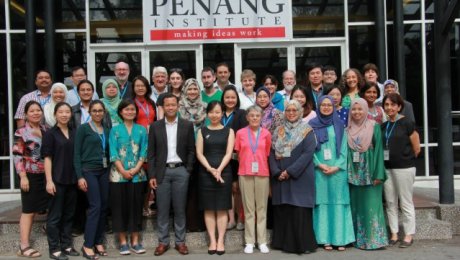 Group photo at the workshop venue. Photo: UNU-IIGH. Creative Commons BY-NC 2.0