2018•10•23 Kuala Lumpur
Dr. David Tan was part of a panel addressing the subject, "building knowledge and narratives between social innovation and science and technology." Also on the panel were Dr. Daniel Loy from the Petrosains Discovery Centre, Dr. Clarissa Lee from the Jeffrey Sachs Center for Sustainable Development at Sunway University.
David spoke on how participation is highlighted in recent landmark UN documents including the Sustainable Development Goals and the New Urban Agenda. He discussed various problems that arise in health and well-being when technological solutions are implemented without consideration of social structures and relationships, and how participatory engagement is necessary to co-produce narratives that enable us to holistically understand the problems we face and the identify appropriate social and technological solutions. This points toward the need for transdisciplinary approaches and methodological tools to create shared symbols and language that can cross disciplinary silos and facilitate such narrative-building. The panel went on to discuss issues of engagement, particularly in the context of aging and the future of society.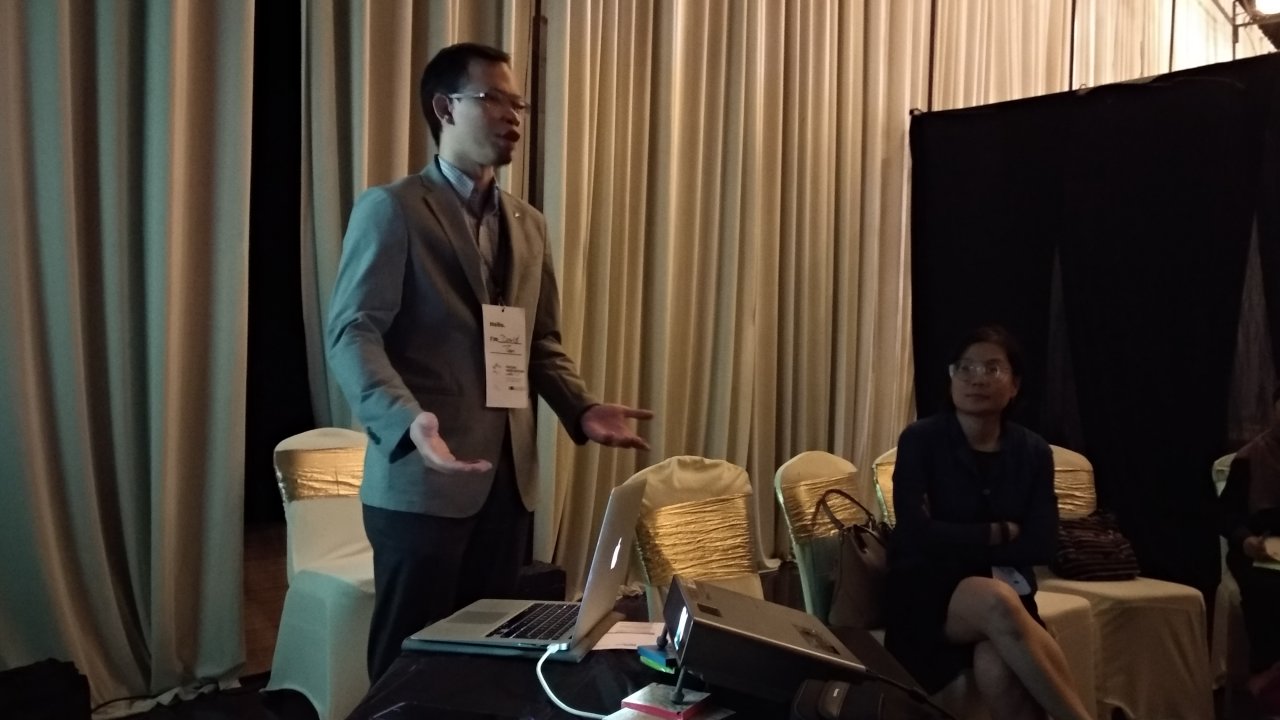 David Tan on achieving the SDGs through participatory engagement. (Photo courtesy of Dr Clarissa Lee)
SI-LIVE Asia was organised as part of the Southeast Asian Social Innovation Network (SEASIN), a project funded by the European Commission, which aims to develop a regional network of universities and practitioners seeking to promote and support innovation in their communities and across the region. It was held from 8-9 October 2018 at the Impact Hub, Kuala Lumpur.