2019•05•13 Kuala Lumpur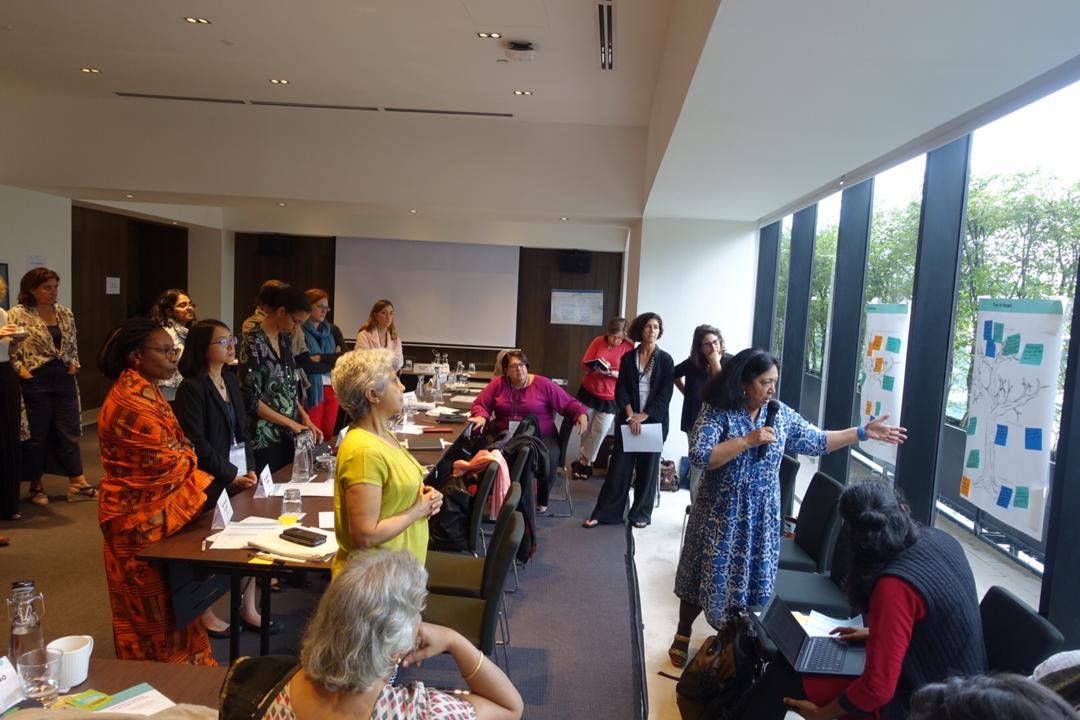 What Works in Gender & Health: Setting the Agenda. Photo by UNU-IIGH (courtesy of Lavanya Vijayasingham) Creative Commons BY-NC 2.0
Gender equality is an important goal for the United Nations (UN) that it merits a Sustainable Development Goal for itself; i.e. SDG5. Gender mainstreaming is the means to achieve this goal and has been bandied about for the past 22 years as a vital integration in the substantive work of the UN to secure human rights and social justice for women and men across all arena.
The United Nations University International Institute for Global Health (UNU-IIGH) and World Health Organization (WHO) convened What Works in Gender and Health: Setting the Agenda on 29-30 April at the Alila Bangsar in Kuala Lumpur to reflect if the UN agencies involved in health policies has been successful in integrating the gender perspective in the design, implementation, monitoring and evaluation of their policies and programmes.
The meeting was attended by over thirty delegates from WHO, UN Women, UNFPA, UNDP, UNICEF,  along with civil society and academics, to discuss the state of gender mainstreaming in health, sharing the best practices as well as issues that affect the success of the endeavour.
All of the participants agreed that the rise of conservatism in global geopolitics with antagonistic inclination to human rights have cast a shadow on the future and progress of gender mainstreaming. It also found that the limited progress of gender mainstreaming in the UN is due to: 1) lack of conceptual clarity; 2) failure to articulate and track the outcome of the exercise; 3) minimal investment in gender architecture to enable gender mainstreaming; and 4) inadequate staff with gender and technical expertise in programmatic systemisation.
The meeting offered a new way forward in consolidating gender mainstreaming across all UN agencies involved in health policies through collective learning and strategic partnership activities to be launched at the end of 2019.
Read the meeting statement here: UNU_WHO_Final Alila Meeting Statement