2021•11•15 Kuala Lumpur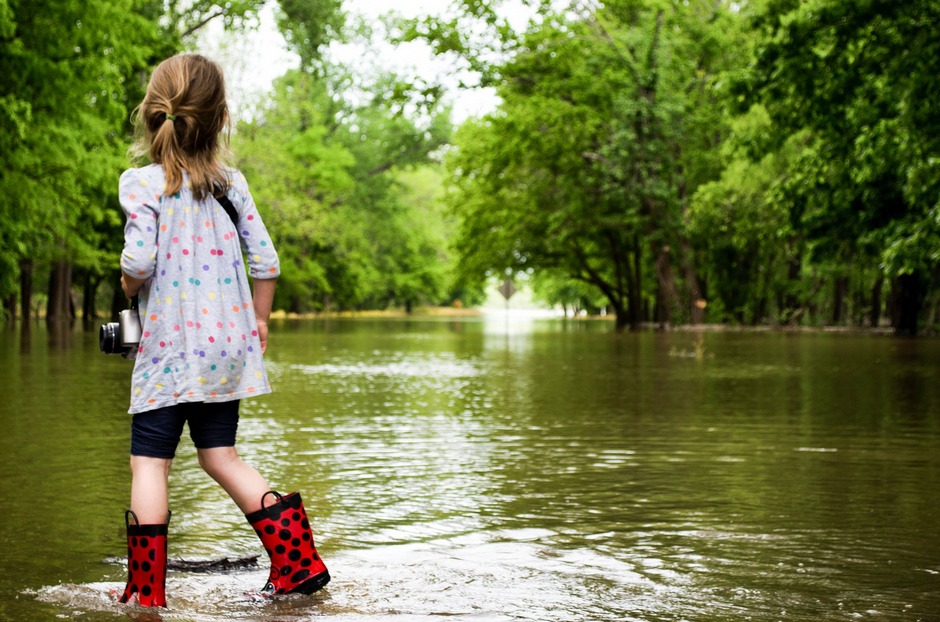 The lives of billions of people are at stake at this month's COP26 Summit, as regional and national leaders meet to mitigate the worst case scenarios of climate change. Against this backdrop, we know that thousands of lives are already being lost every year – but what about the climate survivors? What are the long-term psychological effects at play?
In 2020, according to the global database on emergency events, 389 natural disasters led to 15,000 deaths and affected more than 98 million people, causing asset losses in the range of US$ 200 billion, and so far in 2021, some 323 climate change-related disasters have been linked to over 10,663 deaths. Yet the concept of 'loss linked to climate change and extreme events' is quite vaguely defined in climate change management strategies – and often limited to financial compensation.
We should therefore take note that in 2019 the leaders of more than 40 psychological associations worldwide signed a resolution to acknowledge that climate change also poses a threat to mental health — signalling a clear need to tackle psychological challenges including anxiety, fear, depression, apprehension, and mourning caused by extreme climate events and disasters. We now break that down into three related areas for action.
#1: Identifying gaps in climate services
First, to highlight the mental health gap in climate 'services', although we acknowledge the early warning systems set up by various countries and regions to protect people's lives and assets, it is clear that these systems only map the 'biophysical' dimensions of climate change. Meanwhile, the mental health impacts of climate change, such as feelings of distress, trauma, fear, anxiety, anger related to climate change, natural disasters, extreme climate events, (anticipated) loss of nature, belongings, family, and friends remain under-researched and generally overlooked. Current scholarship states that such impacts can be direct or indirect, short- or long-term, and could lead to psychological reactions such as grief or post-traumatic stress that require professional support.
#2: Defining climate grief and eco-anxiety
Second, we should analyse and define the newly-introduced terms for climate change-induced distress linked to the short- and long-term emotional consequences of (anticipated) environmental changes. Climate grief and eco-anxiety (and various similar terms) are two major concepts starting to gain traction.
The landmark paper 'Ecological grief as a mental health response to climate change-related loss' outlines how chronic changes and loss of nature, species, ecosystems, and landscapes can bring on 'ecological grief' as it influences the way of life, cultural beliefs and can steer anxiety and sadness related to anticipated uncertainty of future and identity. Ecological grief can be 'a response to actual and past ecological loss or a reaction to future situations that trigger the current loss'. Meanwhile, climate anxiety or eco-anxiety are inherently future-oriented, and can be defined as the predominant reaction to anticipated future ecological loss that are caused by climate change, i.e. 'apprehension and stress about anticipated threats to salient ecosystem changes,' psychological aftermath of the climate crisis, or simply the emotional reactions to climate change impacts. The two concepts are interlinked as people can have a feeling of anxiety before, during and after grief – in much the similar way as during cancer treatment or other palliative care. Related terms such as solastalgia closely overlap with ecological grief, as a concept developed to give greater meaning and clarity to environmentally-induced distress, sense of desolation, detachment and grieving.
Climate change narratives, policy and research have long neglected the mental health impacts of witnessing (or anticipating) losses, damages, and destruction of the environment. More and more people are reporting an increase in uncertainty and anxiety, and this is particularly the case among indigenous communities who live in close connection with nature
#3: Ensuring mental health features in adaptation and resilience planning
We are therefore seeking the inclusion of the 'Mental health impact of climate change' in adaptation and resilience discussions and planning, including at high-level platforms such as  COP26. Why is this so important? Climate change services are now firmly on the international agenda for sustainability and development, so now is the time to ensure the releveant action plans take note of spillover impacts such as climate grief and eco-anxiety. Now is the time to recognise the considerable increase in psychological conditions, especially among impacted communities and populations.
Also in Europe, the impacts of climate change are increasingly noted in terms of flash floods, forest fires, loss of biodiversity, etc. Take the case of flooding in July 2021 wherein heavy rainfall in the German states of North Rhine-Westphalia and Rhineland-Palatinate, as well as in Luxembourg, and along the river Meuse and its basin region in Belgium and the Netherlands caused hundreds of deaths and billions of euros worth of damage.
A recent study capturing the perception of ecological grief as a response to environmental change, in various regions globally noted the feeling of powerlessness, helplessness, despair, grief, or uncertainty among respondents. A survey conducted in France, Germany, Norway and the UK found 30% of participants were 'very or extremely worried' about climate change, with emotions such as fear, outrage and guilt present in 8–42% of participants. Similar trends were reported in the USA, Australia, Nordic Countries, and across Asia, and notably these feelings are more prominent in the younger generation.
The growing emotional awareness of environmental degradation and witnessing loss from climate extreme events is putting a toll on the mental and emotional well-being of people around the globe, often sparking massive demonstrations — led by youth in particular. A recent study conducted in 10 different countries with 10,000 young people (aged 16-25) revealed that more than 80% of respondents worried about climate change and more than half were extremely and very worried with emotions with expressed as  'sad', 'afraid', 'anxious', and 'angry'. As the younger generation will be around to suffer the full force of climate change, there will likely be more young people feeling anxious, angry, fearful and hopeless about the future inherited from the older generation. Another study revealed that young people are already factoring climate-anxiety into their decisions on whether or not to have children, with 97% saying they were concerned about the well-being of their existing or potential children.
Yet the UN has long recognised that "young people are not only victims of climate change, but they are also valuable contributors to climate action". It is now clear that we need to build an integrated climate service where all generations – from old to young – can discuss the mental health risks of climate change and address how to cope and build resilience among ourselves.
Can we achieve 'a more equal world'?
To-date there have been only a handful of discussions and empirical studies on the mental health impacts of climate change. This is a missed opportunity. We cannot ignore fear and other negative emotions; we must understand the human effects and work together against human-induced climate change. In the words of veteran British broadcaster, Sir David Attenborough: "We are going to have to learn together how to achieve this, ensuring none are left behind. We should use this opportunity to create a more equal world, and our motivation should not be based on fear, but on hope."
To create hope, to build long-term resilience, and a better bond with nature, the mental health impacts of climate change must feature fundamentally in climate action planning. The United Nations University's Climate Resilience Initiative is an upcoming programme that aims to address this and other multidimensional barriers for transformative change, so follow us at #UNUCRI and join us in co-creating a climate-resilient future.
This is a joint post by UNU-IIGH, UNU-MERIT, and UNU-CRIS and authored by Nidhi Nagabhatla, Sanae Okamoto and Sisir Bhandari.