2018•04•12 Cardiff
UNU-IIGH's SCHEMA and the Sustainable Places Research Institute, Cardiff University co-organised a SCHEMA seminar featuring talks on environmental sustainability and health.
Associate Professor Dr. Ahmad Fariz Mohamed, a Senior Fellow with the Institute for Environment and Development (LESTARI), Universiti Kebangsaan Malaysia (UKM) discussed the urbanisation process that took place in Kuala Lumpur and its region. In his talk entitled "Urbanisation in Transition: The Experiences of Kuala Lumpur Extended Mega Urban Regions (KLEMUR)", Dr. Ahmad Fariz described how urbanisation evolved in the KLEMUR regions (which extends from Tanjung Malim in Perak to Seremban in Negeri Sembilan) since 1926 to 2008 and to this present day, the drivers of this process, as well as its implications and impacts to land use, people, and health.
Ms. Esther Sinirisan Chong of Penang Institute presented one of the case studies published in the SCHEMA case studies portfolio that was launched at the 9th World Urban Forum in Kuala Lumpur, Malaysia in February 2018. Ms. Chong's talk focused on barriers to creating a healthy eating environment in Malaysia based on their case study "Healthy Food Choices and Diabetes".
The talks are part of a series of academic exchanges under the SCHEMA project, funded by a British Council Newton-Ungku-Omar Institutional Links Grant. Assoc. Prof. Ahmad Fariz and Ms. Chong are both SCHEMA workshop alumni. Dr. Fariz participated in the SCHEMA workshop on nature-based infrastructure and health held in Kuching in January 2017 and the SCHEMA workshop on food systems and health held in Penang in December 2017; while Ms. Chong attended the workshop held in Penang.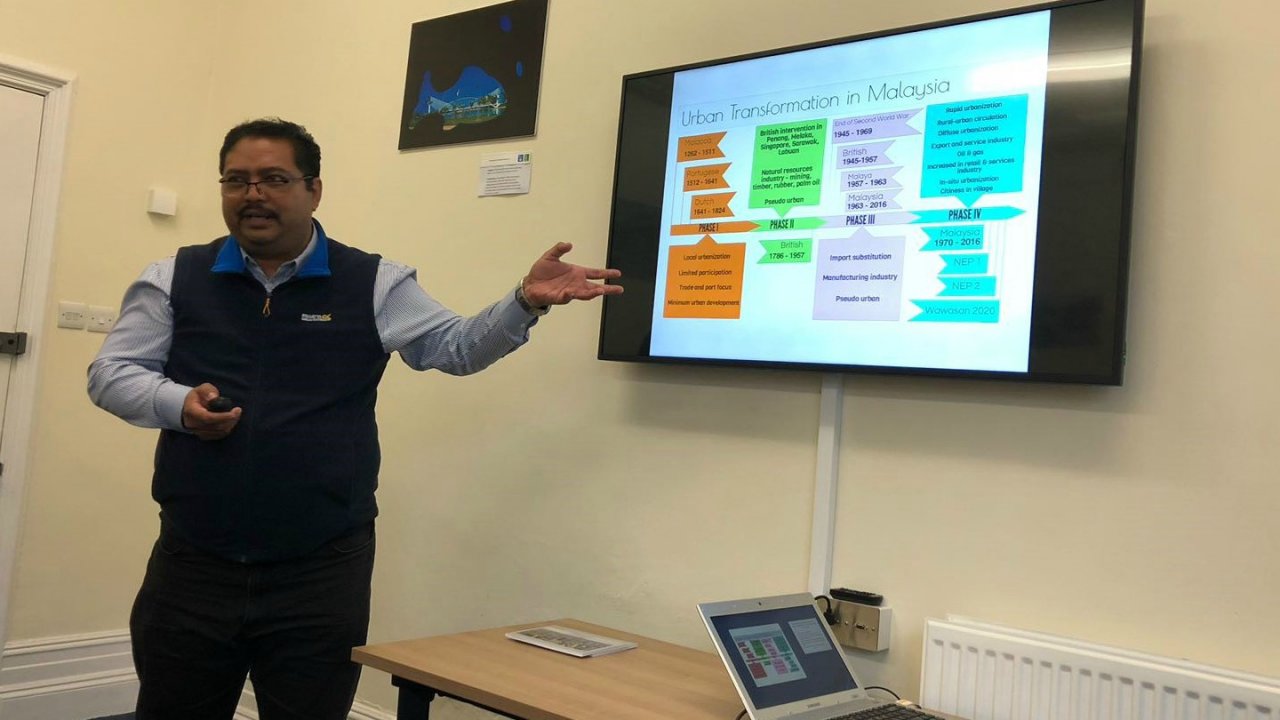 Associate Professor Dr. Ahmad Fariz Mohamed on urban transformation in Malaysia. Photo: Yi Yi Lee@UNU-IIGH. Creative Commons BY-NC 2.0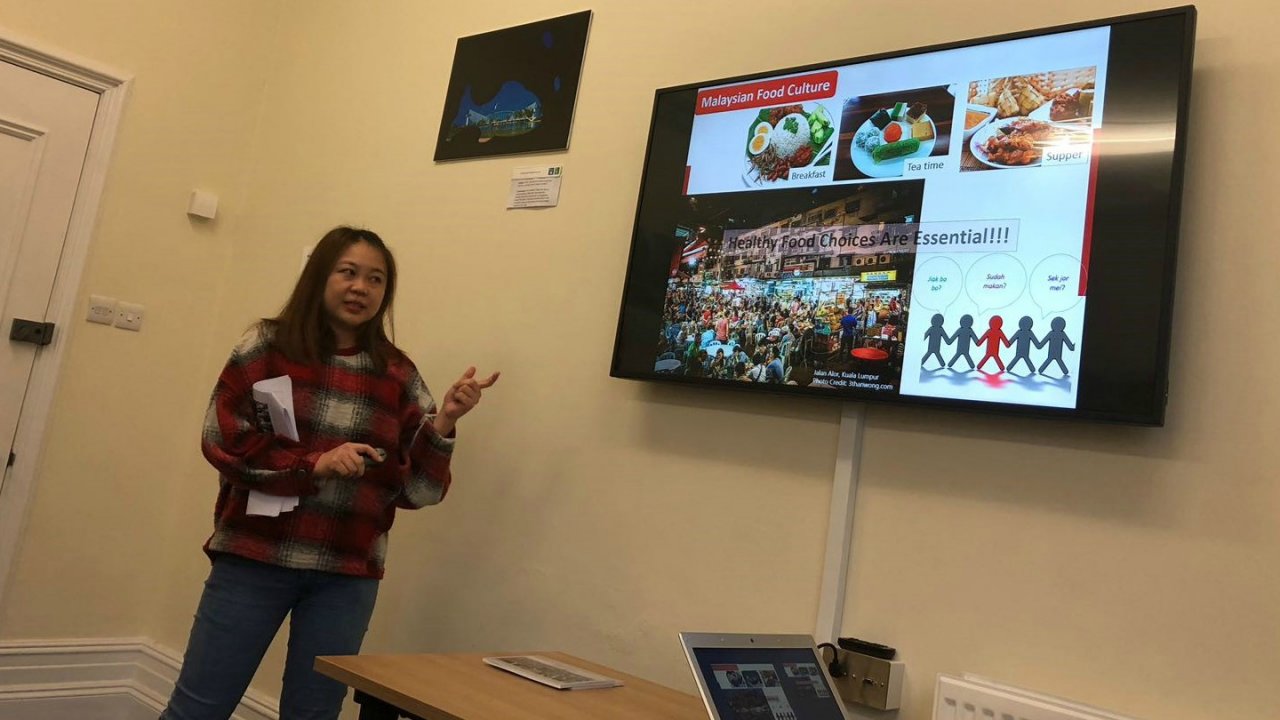 Ms. Esther Sinirisan Chong speaking on food cultures in Malaysia. Photo: Yi Yi Lee@UNU-IIGH. Creative Commons BY-NC 2.0