2017•09•11 Chiang Mai
UNU-IIGH with China Medical Board were invited to facilitate a session on health equity at the 3rd Southeast and East Asian Nursing Education and Research Network (SEANERN) meeting, hosted and chaired by Dean Wipada Kunaviktikul of the Faculty of Nursing (FON) at Chiang Mai University between 4-5 September. SEANERN is a network of ASEAN+3 Nursing School Deans and senior faculty who meet annually to discuss curriculum development and quality assurance, to promote research and foster partnerships in teaching and experiential student placements. Over 30 delegates from 14 countries participated.
Nurse to population ratios vary widely in the region (1:1000 in Laos and 11:1000 in Japan)[1] and levels of workforce skill are diverse. For example, Myanmar (among others) relies primarily on nurses educated to diploma level, while other countries have more well-established Bachelors programs. A few countries including Vietnam have shortages of nursing faculty (very few with PhDs) and are reliant on medical instructors for nursing students.
Participants discussed policy updates, e.g. Cambodia's push to reduce nursing shifts from 24 to 8 hours/day which cannot yet be realised due to nursing shortages. In China, nursing has been elevated to a "Level 1" discipline alongside medicine and dentistry since 2011, which has increased the social status of nursing while also enabling nursing schools to apply for extra government funding. Participants also shared examples of teaching innovations, e.g: Myanmar's efforts to create a distance learning program for continuing professional education of nurses in remote areas; Brunei's global classroom with classes offered by instructors in five Asian countries via Google Hangouts; and Chiang Mai FON's Moodle, LINE and Facebook facilitated modules.
Alongside Piya Hanvoravongchai, China Medical Board and Equity Initiative Director, UNU-IIGH Postdoctoral Fellow, Nicola Pocock, facilitated an interactive session on "Understanding health equity, Understanding Health Equity, Curricular Integration, and Fostering a SEANERN Health Equity Network". Nursing school leaders discussed key equity issues in their countries, before debating where and how broader determinants of health and equity concepts could be included in nursing school curriculums, including in inter-professional education seminars across medical, public health and other faculties. Equity in nursing school admissions was also discussed, including provisions for students with disabilities in some countries. Health equity is rising on policy agendas and granular discussions about curriculum content are a positive step towards a more inclusive and healthier region for all.
[1] WHO Global Health Observatory, Health workforce density per 1000 population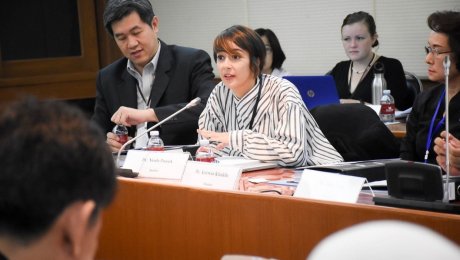 Nicola Pocock at the meeting. Photo: Chiang Mai Faculty of Nursing. Creative Commons BY-NC 2.0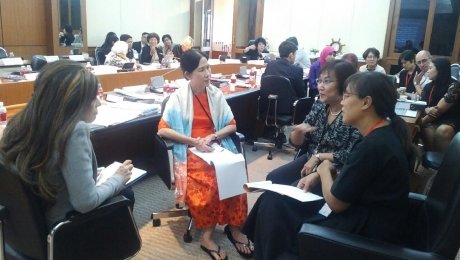 Participants discuss health equity during the group exercise. Photo: Nicola Pocock. Creative Commons BY-NC 2.0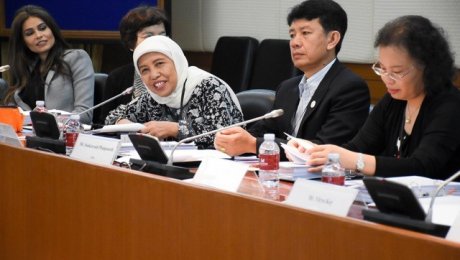 Participants introduction. Photo: Chiang Mai Faculty of Nursing. Creative Commons BY-NC 2.0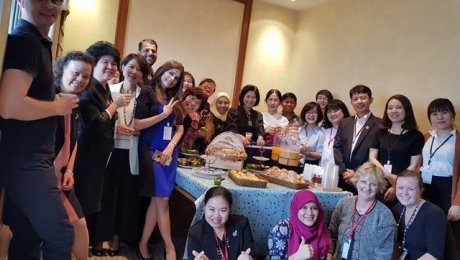 Group photo during the break. Photo: Debie Dahlia. Creative Commons BY-NC 2.0