2018•03•16 Segamat
On March 12th, UNU-IIGH team and Professor Shantini Paranjothy from Cardiff University visited South East Asia Community Observatory (SEACO), a health and demographic surveillance system (DHSS) located in Segamat Johor.
Other than understanding how SEACO works, the visit is also part of a series of academic exchanges under the SCHEMA project, funded by a British Council Newton-Ungku-Omar Institutional Links Grant where Professor Shantini Paranjothy is a SCHEMA workshop alumni who participated in the SCHEMA workshop on nature-based infrastructure and health held in Kuching in January 2017. SEACO team has provided thorough tour and explanation which definitely showed how committed the team is and how strong and supportive the support they have and have gained from Segamat community. The approach and methodology used in SEACO have opened up potential research collaborations between SEACO and HealthWise Wales, where Professor Shantini is the Scientific Lead.
Lesson learnt from the visit was that community acceptance, support and involvement are essential in getting a better perspective and the originality of the data. In this case, SEACO is one of the platforms which successfully managed to enhance community involvement in improving and leads towards "a better Segamat". Congratulations to SEACO team for developing an excellent platform for research and we look forward to future collaborations.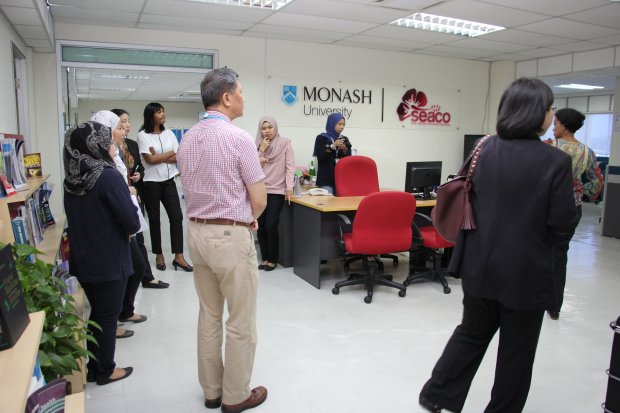 UNU-IIGH team during the tour at SEACO. Photo: UNU-IIGH. Creative Commons BY-NC 2.0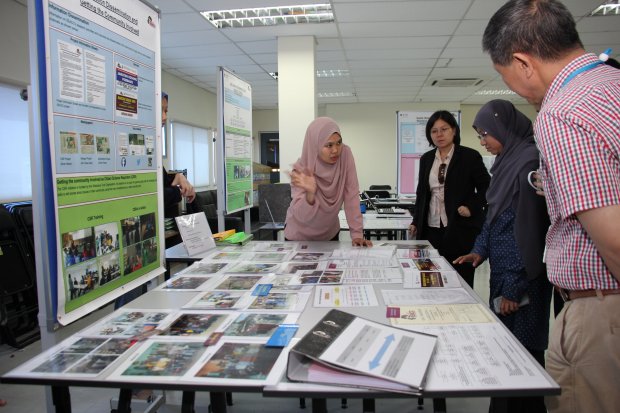 SEACO's Field Manager, Ruhaida Bachok (L) explaining about SEACO to UNU-IIGH team. Photo: UNU-IIGH. Creative Commons BY-NC 2.0