2017•10•25 Cebu
Following a successful inaugural Global Seminar for Young Professionals held in Kuala Lumpur in March 2017, UNU-IIGH successfully held the second Global Seminar on the theme: "Governance Challenges for Planetary Health and Sustainable Development in Southeast Asia", 11-13 October, 2017 in Cebu, Philippines. Hosted by the University of Philippines, Cebu Campus, the seminar was attended by 41 young professionals representing a mix of advanced undergraduate and graduate students as well as young academics from the Philippines and a few other countries. The seminar, like the inaugural one in Kuala Lumpur, was largely based on the policy recommendations of the report of The Rockefeller-Lancet Commission on Planetary Health, "Safeguarding human health in the Anthropocene epoch".
Focusing on the challenges of governance of planetary health and the SDGs in Southeast Asia, keynote and guest speakers including Atty. Liza D. Corro (Chancellor, University of the Philippines, Cebu Campus); Obijiofor Aginam (UNU-IIGH Deputy Director); Teodoro Herbosa (Executive Vice-President, University of Philippines); Mohd Nordin Hasan (Emeritus Professor, National University Malaysia);  Romeo Quijano (Emeritus Professor of Pharmacology and Toxicology, University of the Philippines, Manila); Suneetha Subramanian (Senior Visiting Research Fellow, UNU-IIGH); Weena Gera (Assistant Professor of Political Science, University of the Philippines, Cebu); and Atty. Gloria Estenzo-Ramos (Vice President from The Philippines Executive Committee, OCEANA Protecting World's Oceans) – explored the new paradigm and challenges of governing the impact of human civilization on planet Earth's natural systems in the Anthropocene epoch.
In their group work, the young professionals – from diverse disciplinary and academic backgrounds in social, health, and natural sciences extensively discussed and debated innovative policy insights for planetary health focusing on 6 identified constituencies: health professionals; academic community; United Nations and Bretton Woods institutions; governments; investors and corporate bodies; and civil society. They explored alternative pathways to become 'initiators and drivers of change' for planetary health and SDGs in Southeast Asia.
The objective of UNU-IIGH Global Seminars is to enhance awareness of graduate students and young professionals about contemporary global health issues, and the role of the United Nations agencies in addressing them. The seminar offers an opportunity for young professionals to interact with scholars and practitioners to explore innovative thoughts, ideas, and pragmatic solutions to emerging and re-emerging global health issues.
This seminar was funded by a grant from The Rockefeller Foundation.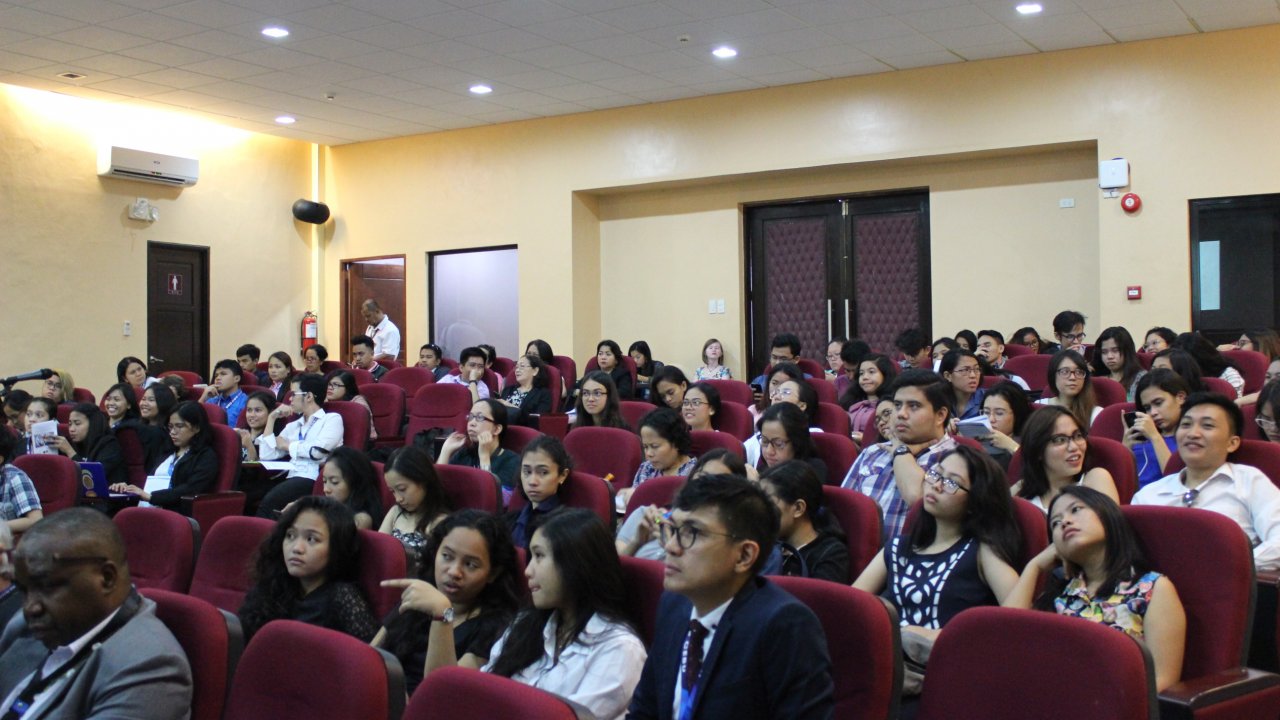 Attendee keynote session day 1. Photo: UP Cebu Students. Creative Commons BY-NC 2.0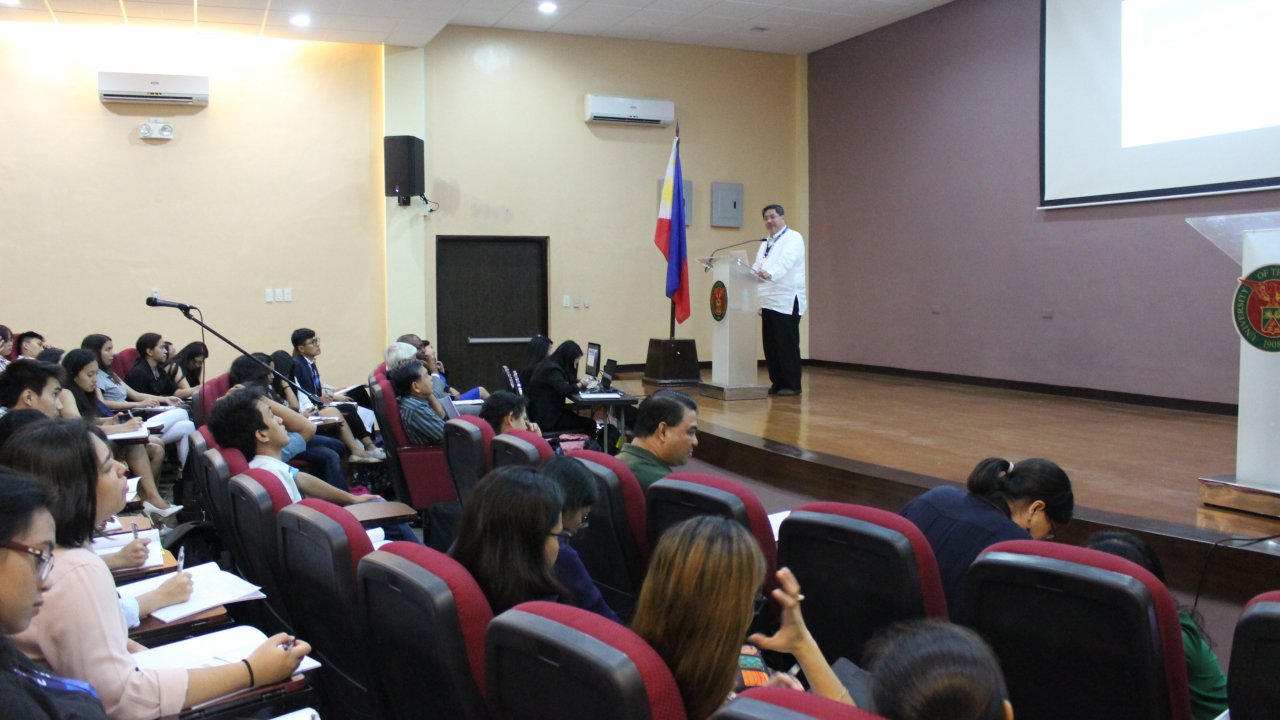 Keynote session 1 by Teodoro Herbosa (Executive Vice-President, University of Philippines). Photo: UP Cebu Students. Creative Commons BY-NC 2.0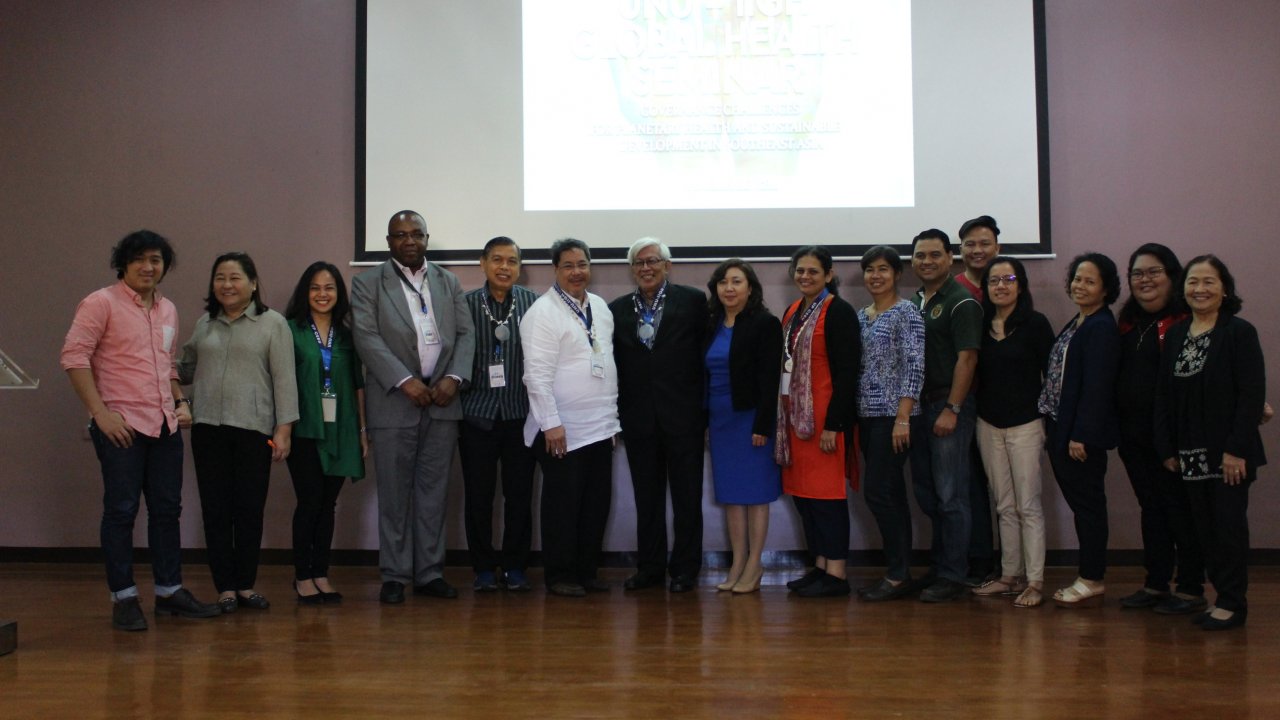 Speakers and UP Cebu staffs. Photo: UP Cebu Students. Creative Commons BY-NC 2.0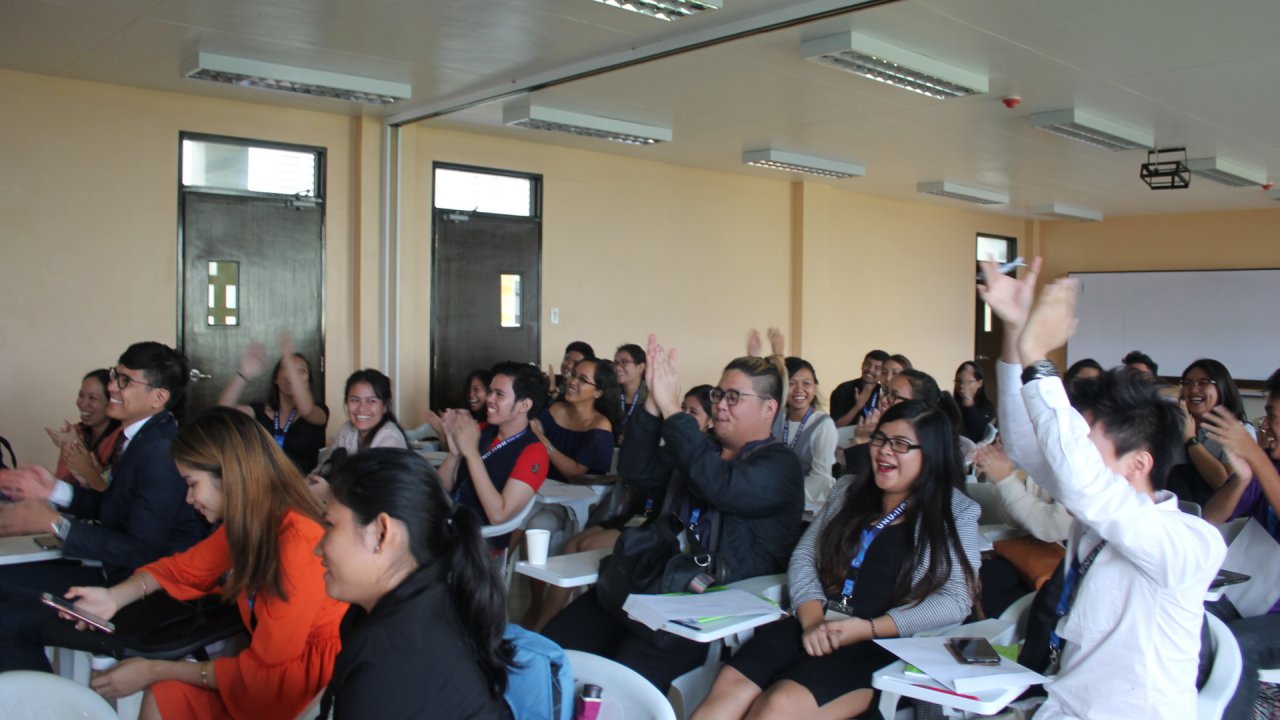 Participant group presentation session. Photo: UP Cebu Students. Creative Commons BY-NC 2.0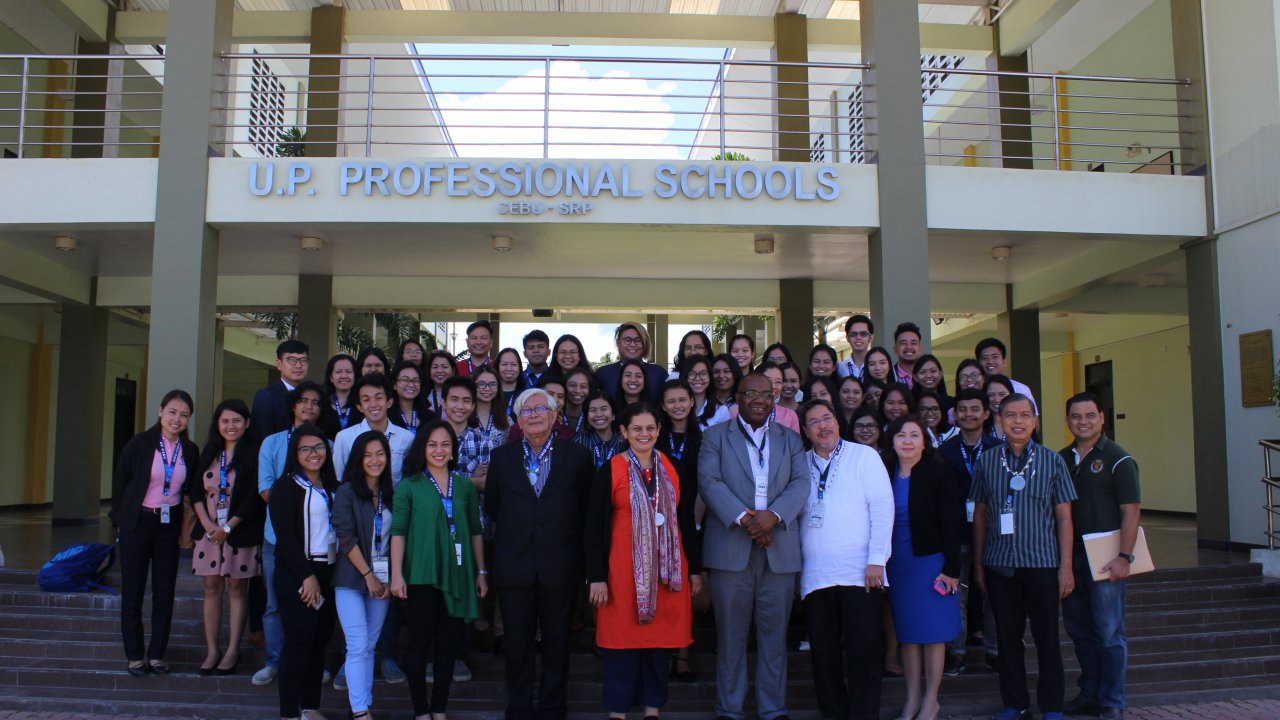 Group photo. Photo: UP Cebu Students. Creative Commons BY-NC 2.0