2017•11•23 Kuala Lumpur
The United Nations University-International Institute for Global Health (UNU-IIGH) organised a second Psychological First Aid (PFA) Training of Trainers (TOT) workshop from 20-22 September 2017.
The 3-day workshop was attended by 27 participants including counsellors, lecturers, disaster aid workers, psychologists. All the participants were Malaysians. The workshop included a detailed explanation on the role of PFA and its practice. The workshop methodology included lectures, role plays, group discussions, sharing of experiences and practicing to deliver lectures to others.
Participants discussed the role of psychological first aiders, learning how to approach and render assistance in a disaster situations without causing further harm to survivors. Participants in this cohort were very active and participated wholeheartedly in simulations and role plays of the different scenarios, where they switched and played different role from being a "helper, survivor and facilitator".
The new trainers, are encouraged to use what they have learnt when the opportunity arises. It is hoped they will take steps to actively impart the new skills and knowledge on PFA to their respective organisations, community and or colleagues.
The workshop was facilitated by Professor Atsuro Tsutsumi of Kanazawa University, Japan who was  a core member in developing the Psychological First Aid (PFA) and its training modules. The PFA ToT Workshop aims to develop a network of highly trained and confident trainers in Malaysia; who are equipped and fully able to collaborate extensively and deliver further training on PFA to others; based on the Psychological first aid: Guide for field workers first published by WHO in 2011.
It is hoped that this work will contribute in some ways toward achieving the targets and priorities for action in the Sendai Framework for Disaster Risk Reduction as well as the related goals/targets of the 2030 Agenda Sustainable Development.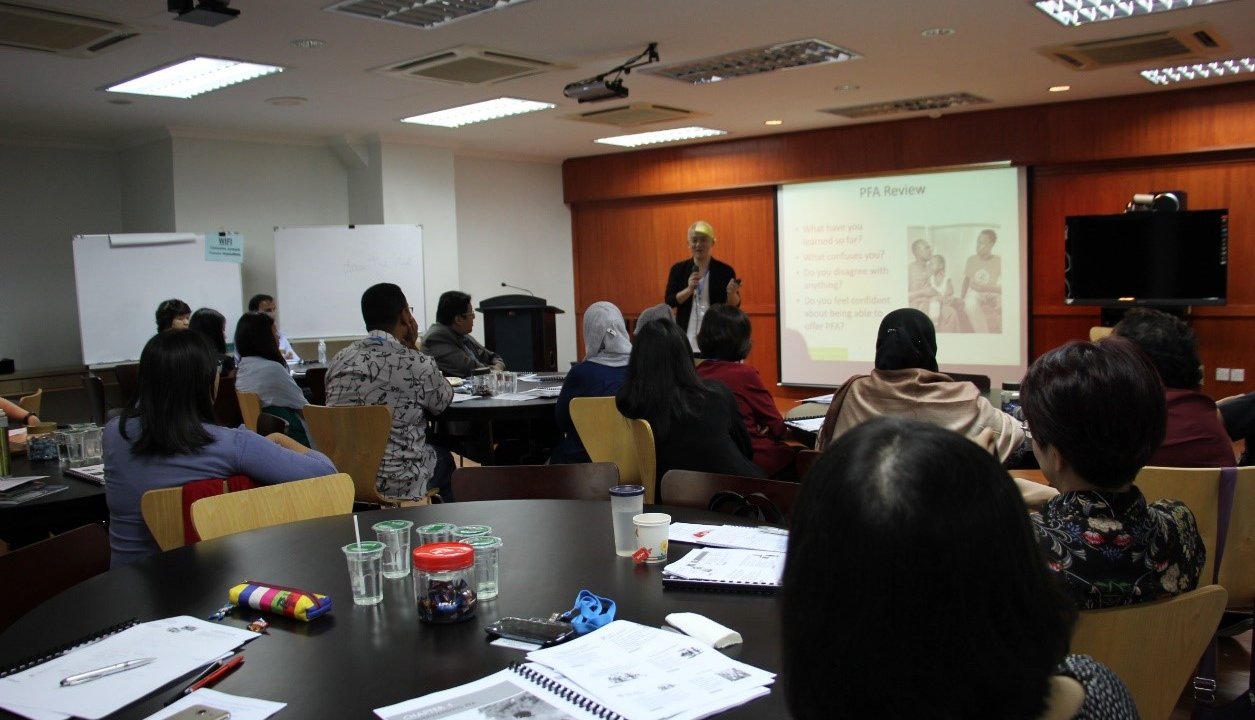 Workshop facilitator/trainer Professor Atsuro Tsutsumi. Photo: UNU-IIGH. Creative Commons BY-NC 2.0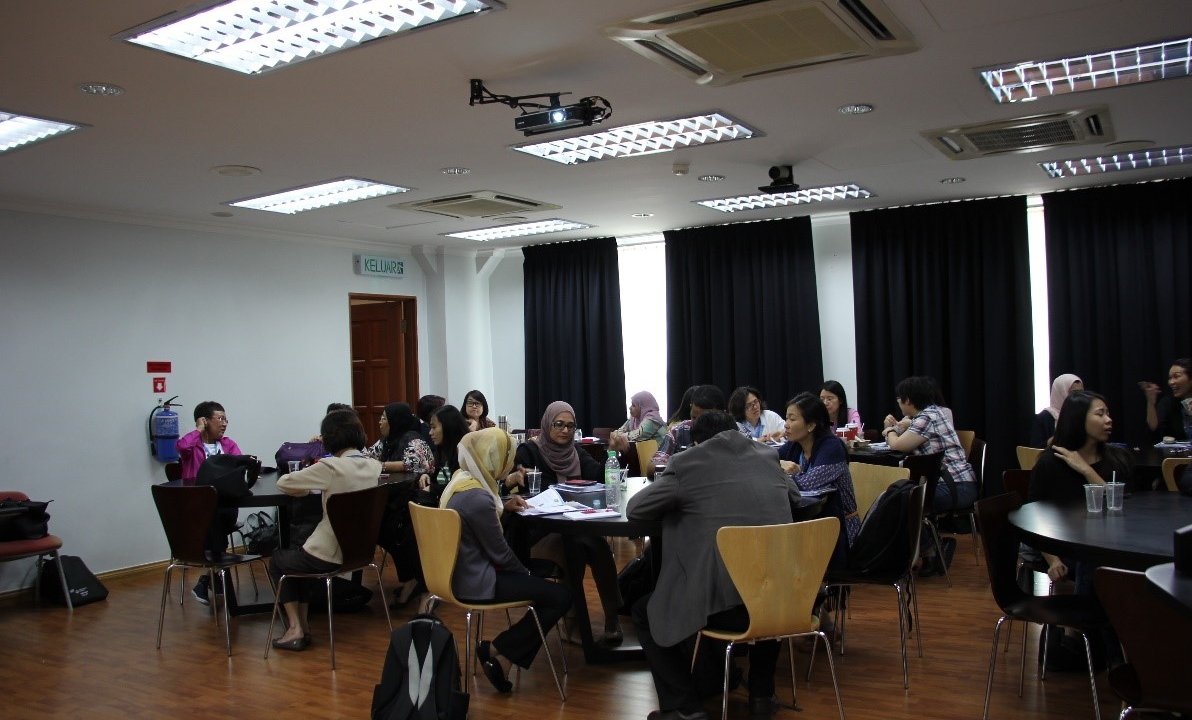 Workshop participants in group discussions. Photo: UNU-IIGH. Creative Commons BY-NC 2.0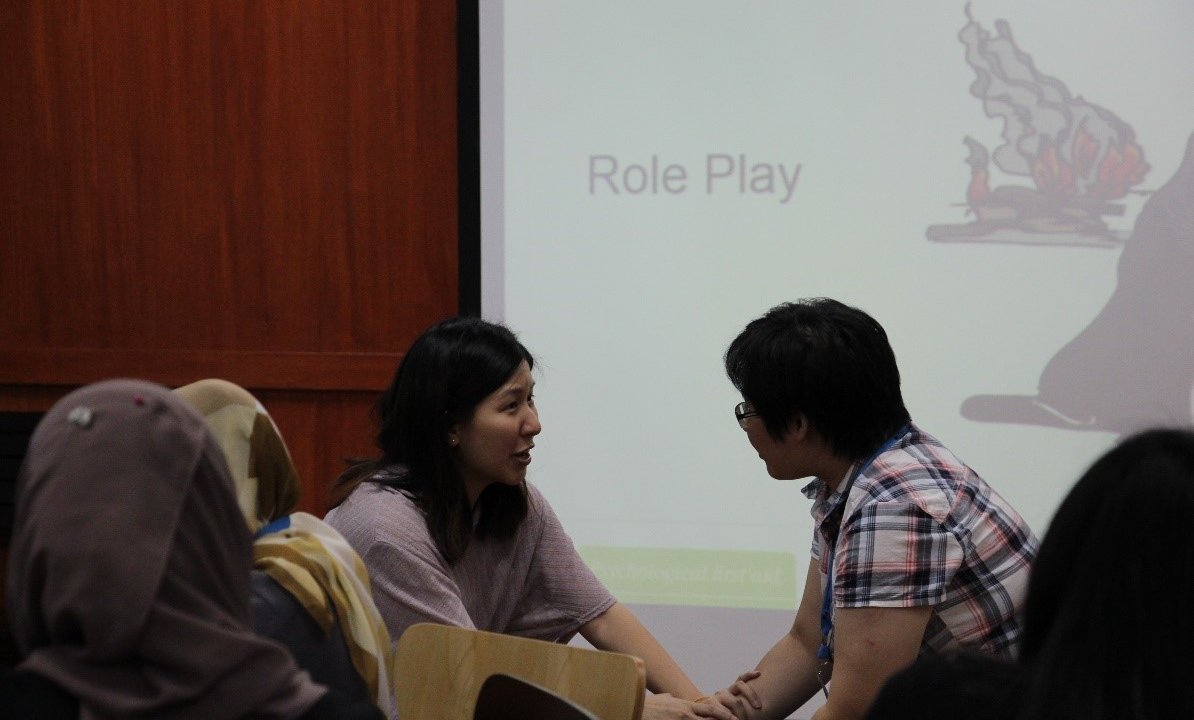 Part of the learning process involved role plays to depict actual situations that may be encountered and utilizing psychological aid. Photo: UNU-IIGH. Creative Commons BY-NC 2.0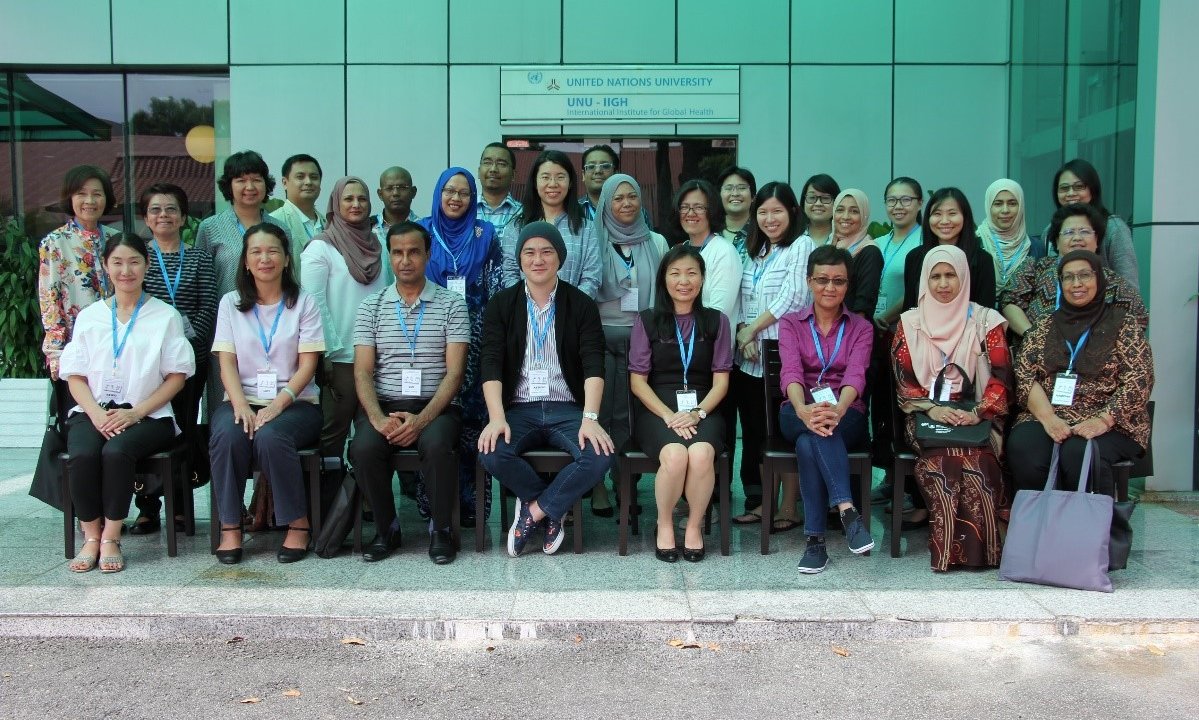 November 2017 PFA Tot Workshop group photo. Photo: UNU-IIGH. Creative Commons BY-NC 2.0