2018•02•15 Kuala Lumpur
UNU-IIGH and the Sustainable Places Research Institute at Cardiff University have been leading the Systems Thinking and Place-Based Methods for Healthier Malaysian Cities (SCHEMA) project over the past two years. The project seeks to improve decision-making to achieve healthier urban environments by promoting holistic approaches for urban challenges and drawing linkages from other sectors to health. The SCHEMA Case Studies, launched at the 9th World Urban Forum, examines issues of food, land-use, transport, and community-engagement using systems thinking tools and draws relevant connections to urban health and wellbeing.
The SCHEMA Rolling Launch took place at UNU-IIGH, featuring talks by Professor Terry Marsden Professor Mike Bruford from Cardiff University on systems and place and on biodiversity and health respectively, together with five contributors to the case studies, Li Fang Fang from UNU-IIGH on school nutrition, Dr. Lim Chee Han from Penang Institute on levers for creating healthy eating environments, Mr. Murali Ram from Think City on urban rejuvenation, Mr. Benjamin Ong from the Rimba Project at University Malaya on the role of universities as living labs for preservation and promotion of nature in urban landscapes, and Mr. Lai Chee Hui from University Sains Malaysia on community engagement for sustainable river management.
The seminar drew many local and international participants from the World Urban Forum and sparked lively discussions on systems approaches, links between urban environment and health, and common themes observed across the case studies.
Powerpoint presentation in pdf available here.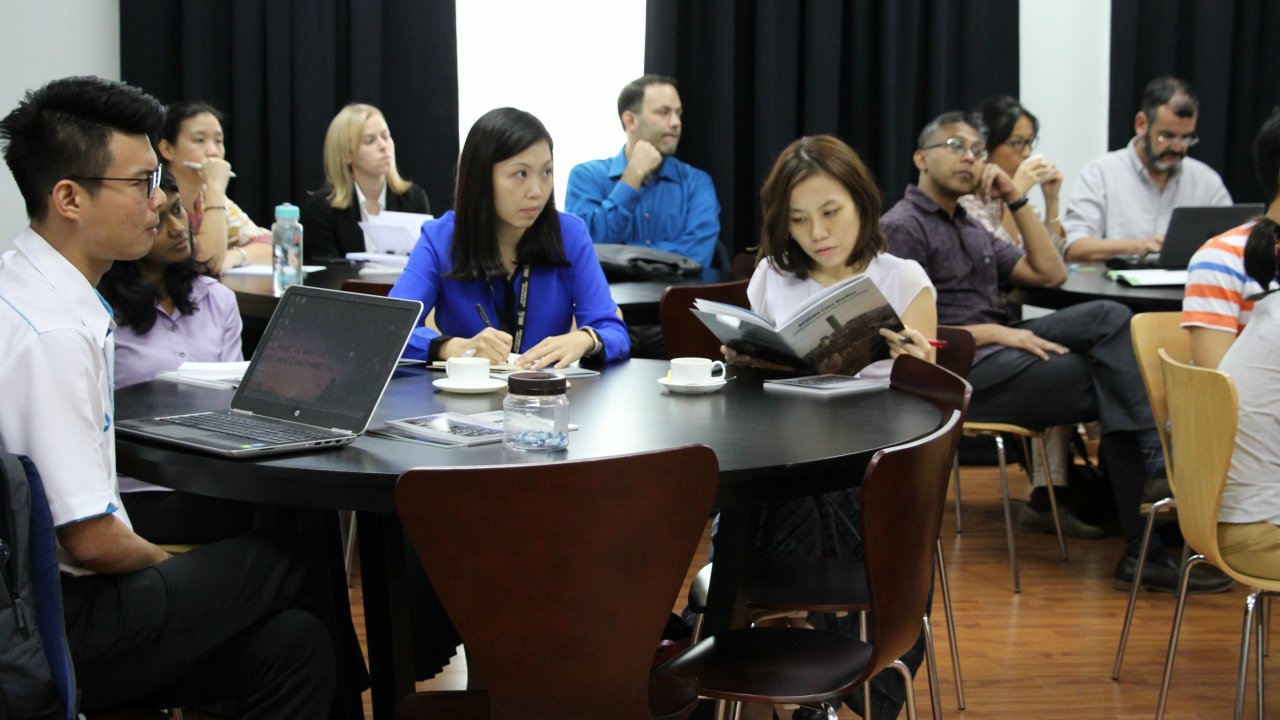 Attendees at the SCHEMA Rolling Launch. Photo: UNU-IIGH. Creative Commons BY-NC 2.0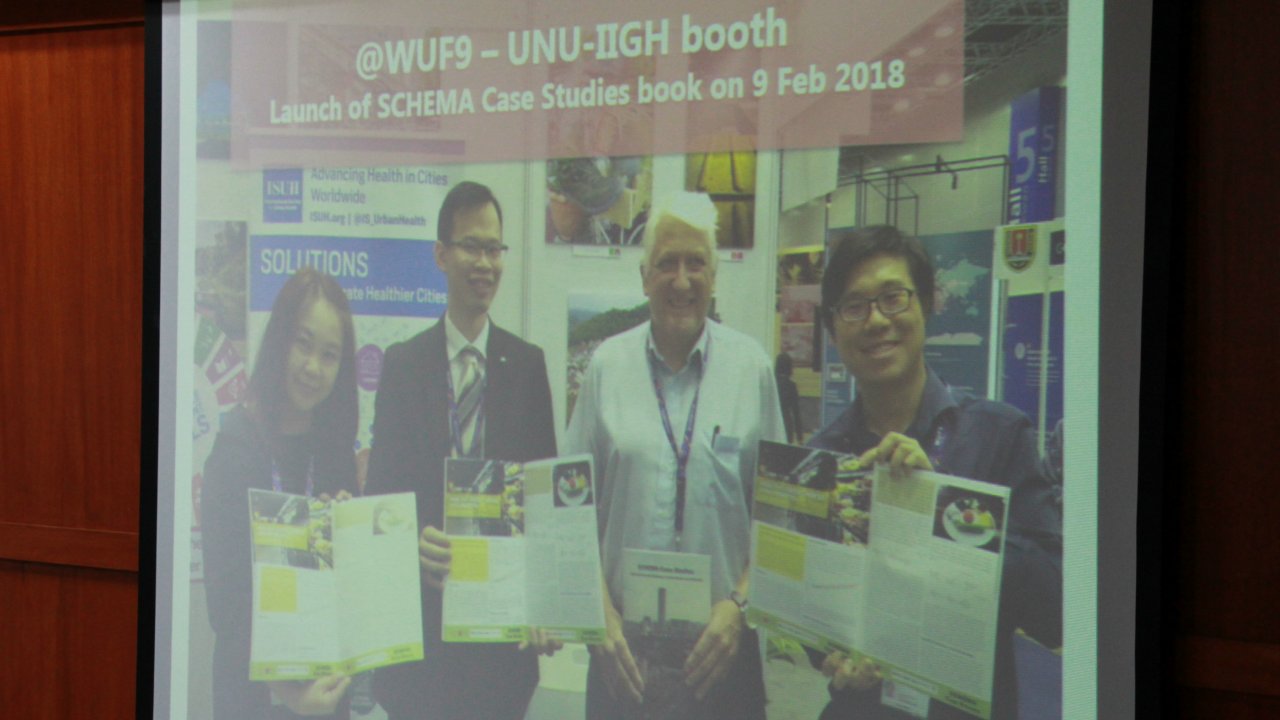 A photo showing the Launch of SCHEMA Case Studies book at the recent 9th World Urban Forum in Kuala Lumpur, Malaysia. Photo: UNU-IIGH. Creative Commons BY-NC 2.0