2020•11•20 Kuala Lumpur
Recognizing the serious negative impacts that school closures due to COVID-19 are causing on children's health and wellbeing worldwide, the United Nations University International Institute for Global Health (UNU-IIGH) is contributing evidence to advocacy efforts to reopen schools safely.
In a new policy brief, Nina Schwalbe, Principal Visiting Fellow at UNU-IIGH, explores the current evidence and the various guidelines by global and regional disease prevention agencies that support physical distancing in schools in high-income settings. She concludes by saying that physical distancing policies in schools vary and are not supported by the evidence. Thus, physical distancing requirements should not be used as an excuse to keep schools closed. Read Nina's policy brief here, and her new article in The Atlantic where she looks into the school situation in New York City.
Moving beyond physical distancing and focusing on policies in low and middle-income settings, Dr. Michelle Remme, Research Fellow at UNU-IIGH, reflects on a broad range of issues surrounding school closures, including the serious consequences they have on children's health and learning outcomes. School closures continue despite emerging evidence that children are not the drivers of transmission, and that school closures are not the most effective in stemming transmission. She explores the disconnect between the evidence and government policies, and makes the case for the need to ensure that school closures should only be the last resort in the COVID-19 response. Read Michelle's Global Health Reflections blog here.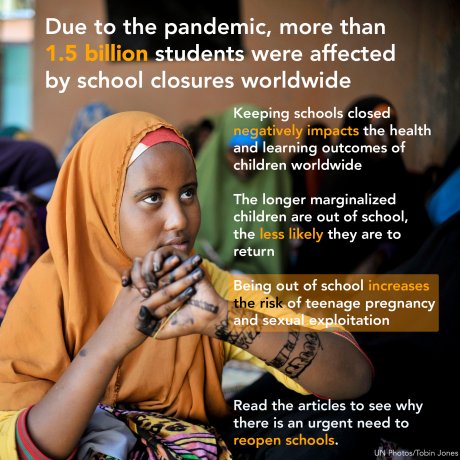 Learn more about UNU-IIGH through our website, Twitter, Facebook, LinkedIn, and Instagram.