2022•09•05 Kuala Lumpur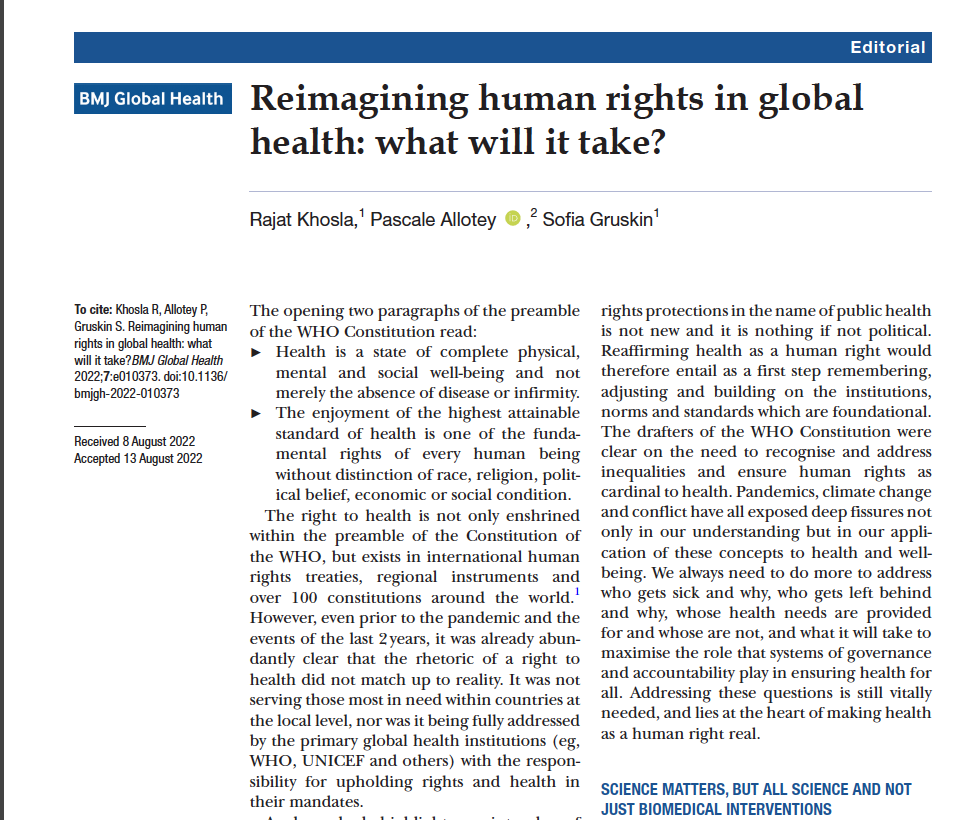 The opening two paragraphs of the preamble of the WHO Constitution read:
Health is a state of complete physical, mental and social well-being and not merely the absence of disease or infirmity.

The enjoyment of the highest attainable standard of health is one of the fundamental rights of every human being without distinction of race, religion, political belief, economic or social condition.
The right to health is not only enshrined within the preamble of the Constitution of the WHO, but exists in international human rights treaties, regional instruments and over 100 constitutions around the world.
Read more: Reimagining human rights in global health: what will it take?