2021•06•26 Kuala Lumpur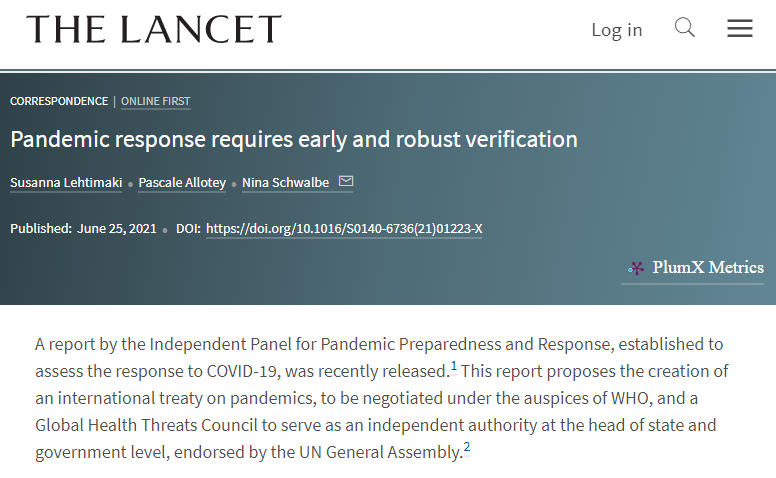 UNU-IIGH Director Prof. Pascale Allotey, Principal Visiting Fellow Nina Schwalbe and public health specialist Susanna Lehtimaki* reviewed and responded to the recommendations laid out by The Independent Panel for Pandemic Preparedness & Response in the May 2021 report, "COVID-19: Make it the Last Pandemic."
The response is published in correspondence with The Lancet, in which they write that measures proposed by the report, which include the creation of an international treaty on pandemics negotiated by the World Health Organization (WHO) and a Global Health Threats Council, are not adequate.
They propose further aspects to complement the report's recommendations. These include:
A voluntary "Universal Health and Preparedness Review" should be obligatory, and include using independent experts, similarly to what is done for human rights treaties.
State parties to the treaty should have no power to block on-site investigations: these should be done "without state-specific consent … by an independent expert group reporting to the UN to help mitigate political pressure on any individual UN agency."
Any new mechanism should include incentives, including technical support and political stimulus.
The complete correspondence and recommendations can be read in full at The Lancet Online First.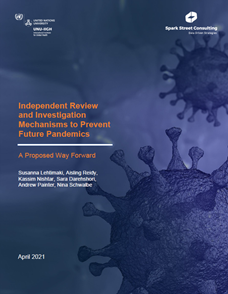 * Nina Schwalbe and Susanna Lehtimaki co-authored the "Independent Review and Investigation Mechanisms to Prevent Future Pandemics: A Proposed Way Forward" in April 2021.