2017•11•06 Kuala Lumpur
UNU-IIGH hosted a talk by Dr. Sara MacBride-Stewart from Cardiff University, "Designated places for public wellbeing, environmental conservation or both? How can the concept of 'interconnectedness' help?" The talk explored what "place" and "landscape" mean to human societies, using case studies of trail running in New Zeeland and the United Kingdom to show how both social and ecological factors drive our perceptions of and relationships to places.
Contact with nature is important for human wellbeing and increases our attachment to natural landscapes. However, while users of natural landscapes value access to these places, they are often unaware of the environmental costs imposed by access and use. This creates a tension for maintaining the wellbeing of these spaces so they can continue to facilitate human wellbeing. Further tensions exist in the perceptions of landscape functions between local users and travelling users, or "tourists."
The talk is part of a series of academic exchanges under the SCHEMA project, funded by a British Council Newton-Ungku-Omar Institutional Links Grant. Dr. MacBride-Stewart had also participated in a SCHEMA workshop on nature-based infrastructure and health, held in Kuching in January 2017. A new SCHEMA workshop on food systems and health will be held in Penang from 4-6 December.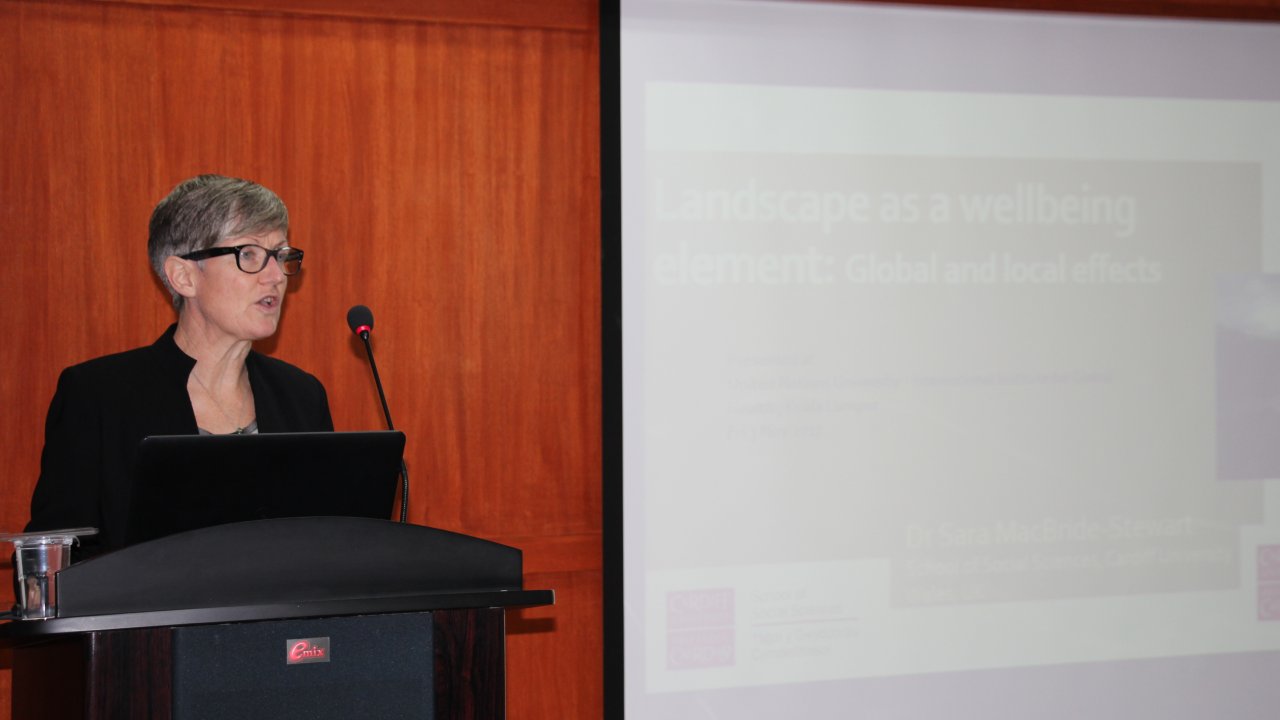 Dr Sara MacBride-Stewart delivering her lecture at the public seminar. Photo: UNU-IIGH. Creative Commons BY-NC 2.0