2018•05•02 Kuala Lumpur
UNU-IIGH hosted a half day seminar entitled "Public Health Perspective in Disaster Management" on April 30, 2018 by Dr Haidar Rizal Toha from the Johor State Department of Health. Dr Haidar recently completed his attachment at the Institute under the supervision of UNU-IIGH's visiting professor, Prof. Dr Jamal Hisham Hashim, as part of his sub-specialty training in environmental toxicology. The talk was attended by participants from a wide range of backgrounds – which included researchers from UNU-IIGH and other local universities, policymakers from various Ministries, as well as NGOs.  The seminar was also attended by graduate students in public health who are interested to learn how public health professionals address the various emergency situations that can arise during a disaster.
Dr Haidar began his presentation by discussing the many ways disasters are defined per international emergency response bodies and how these operational definitions affect effectiveness in disaster response. Disasters impact not just human life, environment, and properties; the way relevant organisations respond to disasters also affect their reputation. The greatest concerns for public health practitioners' in managing a disaster situation include issues such as surge capacity and post-disaster health effects on the victims and responders.
He shared his personal experience in responding to flood disasters in the state of Johor, expanding the details according to Malaysian standard response procedures, which are divided into organisational, district, state and national level action tiers. Dr Haidar showed some of the guidelines and documents that can be used by individuals and organisations when preparing and responding to disaster events. He concluded his talk by raising some of the dilemmas that an organisation may face when responding to a disaster situation.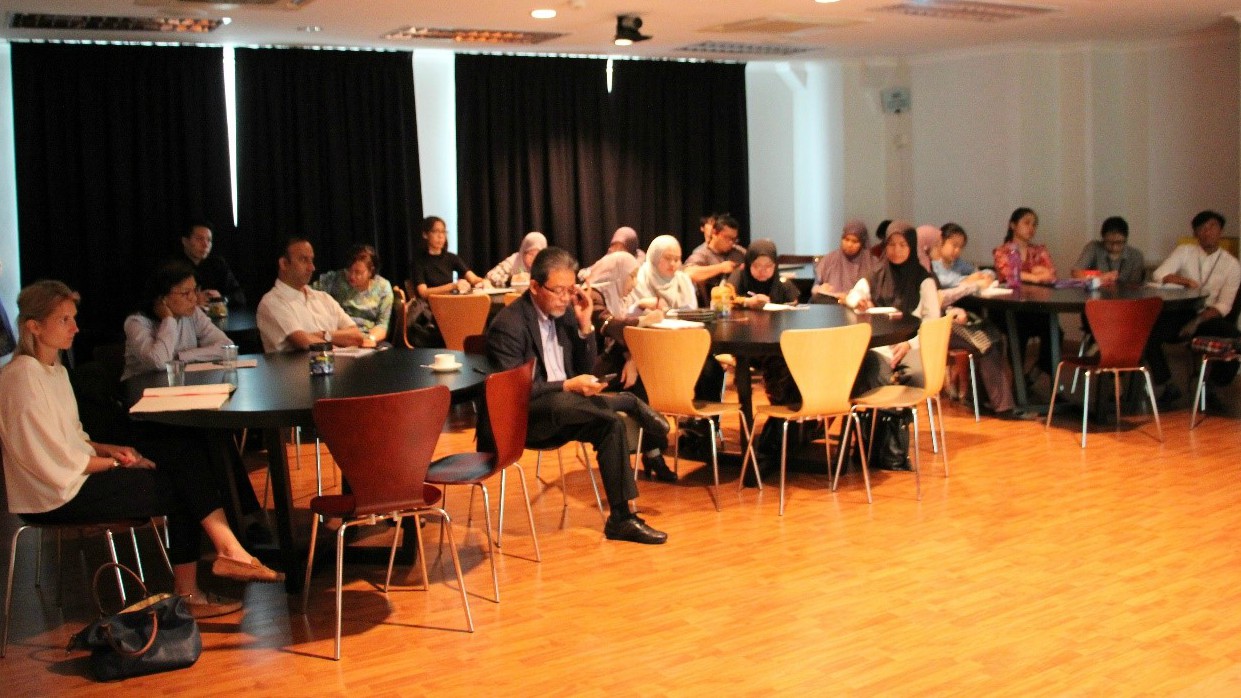 Some of the seminar audience. Photo: UNU-IIGH. Creative Commons BY-NC 2.0