2017•05•22 Kuala Lumpur
On 22 may 2017, Dr Benjamin Anaemene, a Postdoctoral Fellow at UNU-IIGH delivered a public seminar on 'Health Diplomacy and Ebola Crisis in West Africa: Lessons Learnt and Perspectives for the Future". Dr Anaemene explored the responses towards the containment of the Ebola Crisis in West Africa at both regional and global levels. He argued that health diplomacy is no longer an option but an imperative as it offers great opportunities only if it is managed with more concern for global health security. Health Diplomacy demands huge investment in collective mechanisms – a global warning and response system – that serves all countries through a strong World Health Organisation. The public seminar was attended by over 40 participants from the academia, government agencies and the private sector.
Seminar presentation can be downloaded here.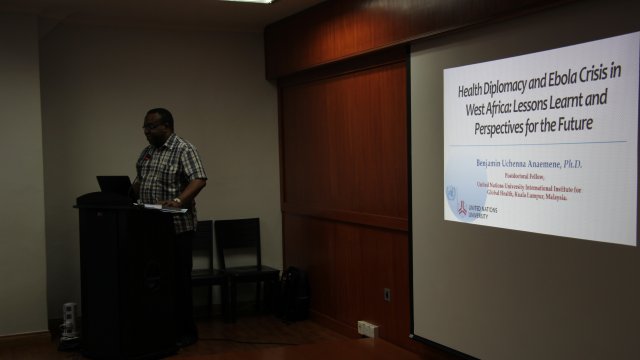 Dr Obijiofor Aginam delivering the welcoming remarks. Photo: UNU-IIGH. Creative Commons BY-NC 2.0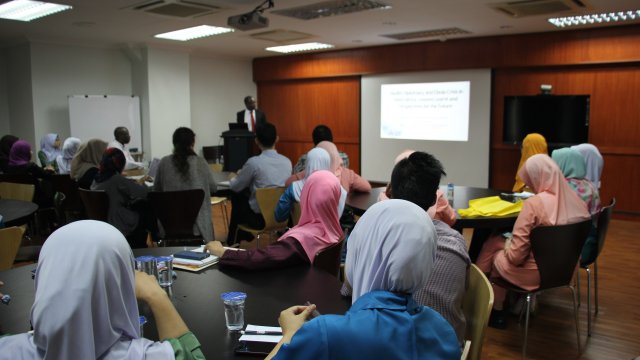 Dr Benjamin during the seminar presentation. Photo: UNU-IIGH. Creative Commons BY-NC 2.0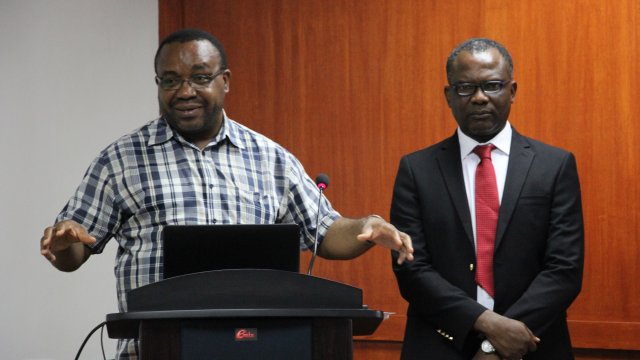 Dr Obijiofor Aginam and Dr Benjamin Anaemene. Photo: UNU-IIGH. Creative Commons BY-NC 2.0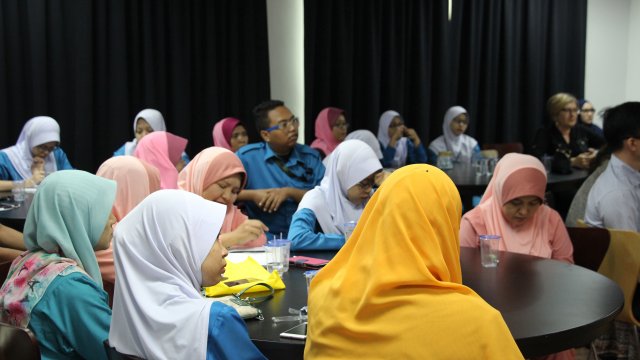 Seminar attendees. Photo: UNU-IIGH. Creative Commons BY-NC 2.0