2019•08•01 Kuala Lumpur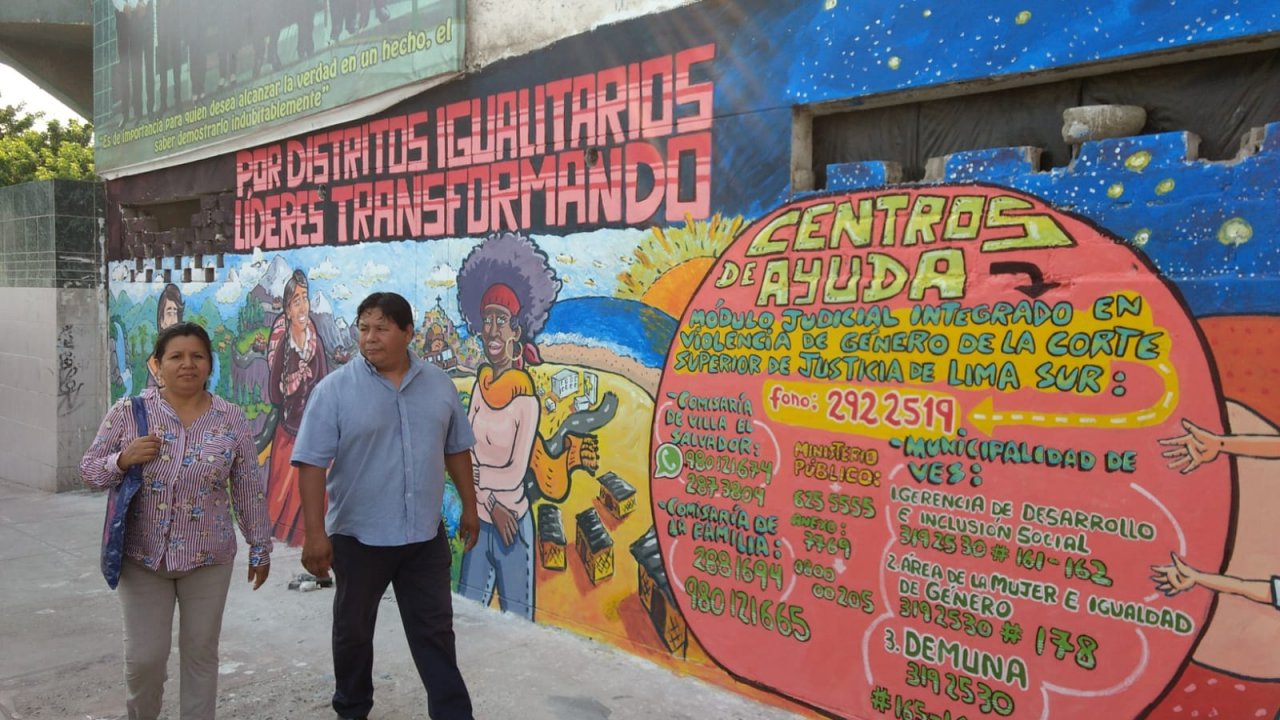 A gender-based violence campaign mural in Lima, Peru (courtesy of Dr Fatima Ghani) Creative Commons BY-NC 2.0
An estimated 36% of women worldwide have experienced gender-based violence (GBV) in their lifetime, generating human suffering as well as significant health, welfare, legal and other economic costs for the survivors, their families and communities.
However, plans to address GBV often remain aspirational and underfunded. Reducing gender-based violence (GBV) is a public good that drives progress across the Sustainable Development Goals (SDG). The planning and paying approach combines the latest thinking in cost sharing along with long standing local participatory planning methods. This approach brings together a range of sectors and partners to participatory design Local Action Plans (LAPs) to address GBV, incorporating both prevention and response measures aimed at transforming unequal gender power relations.
Since the LAPs strive for multiple benefits beyond the health and welfare sectors, new co-payers will benefit from contributing to the financial sustainability of the LAPs. This approach supports communities to define their own solutions and proposes sustainable co-financing mechanisms for the LAPs through consolidating contributions from multiple payers who benefit from the results, increasing the efficiency and impact of traditionally separate financing streams.
This approach is currently being tested across several pilot sites with high GBV prevalence (including Moldova and Peru) as part of the global project Ending GBV to achieve the Sustainable Development Goals (2017-2020), a collaboration between UNDP and UNU-IIGH funded by the Republic of South Korea. The lessons learned across these pilots will inform the potential adaptation, replication and scaling up of the approach as a Sustainable Development Goals accelerator. The Guidance Note on Planning and Paying for Local Action Plans to Address Gender-Based Violence, co-authored by Dr Michelle Remme and Dr Fatima Ghani among others, provides the rationale, principles and steps being tested as part of this approach.