2017•11•29 Kuala Lumpur
The "Systems Thinking and Place-Based Methods for Healthier Malaysian Cities" (SCHEMA) project, co-led by United Nations University – International Institute for Global Health (UNU-IIGH) and Cardiff University Sustainable Places Research Institute, was a runner-up for the Newton Prize award. The Newton Prize recognises outstanding projects funded through the Newton Fund, which was launched in 2014.
Five projects were shortlisted for the Malaysia country award from forty-three applicants. Dr. Jose Siri shared lessons from the SCHEMA project and received the runner-up certificate from Her Excellency Vicki Treadell, and Malaysia's Science Advisor to the Prime Minister, Prof. Emeritus Tan Sri Zakri Abdul Hamid at the award ceremony held on 28 November, 2017. The Newton Prize recipient was a University of Malaya-University of Cambridge team working on algal biophotovolatics for wastewater treatment and electricity production.
The SCHEMA project joins partners with expertise in systems and place-based methods, urban planning and public health to examine urban health in Malaysia. Through workshops, academic exchanges, research, and educational outputs, the project provides tools that inform urban decision-making for local health and environment goals, while developing local research capacity. A SCHEMA workshop on food systems and urban health will be held in Penang from 3-6 December 2017.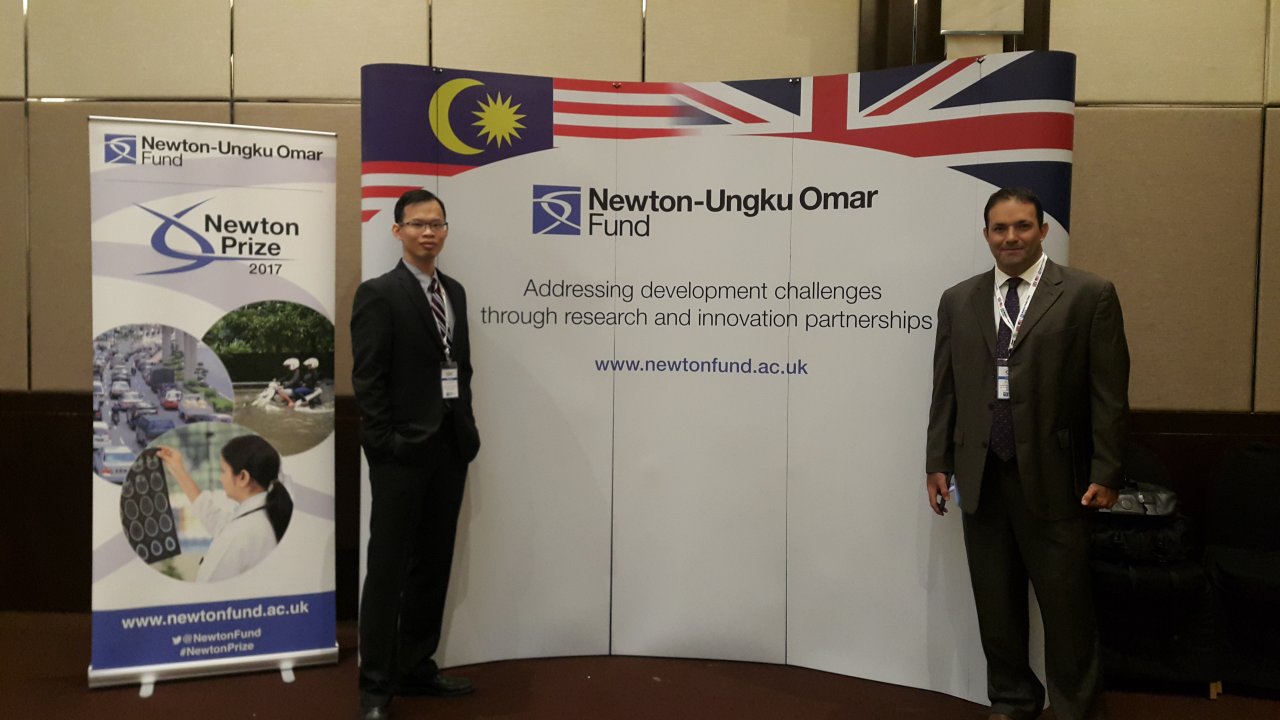 (L-R) Dr David Tan and Dr Jose at the Newton Prize Award Ceremony. Photo: UNU-IIGH. Creative Commons BY-NC 2.0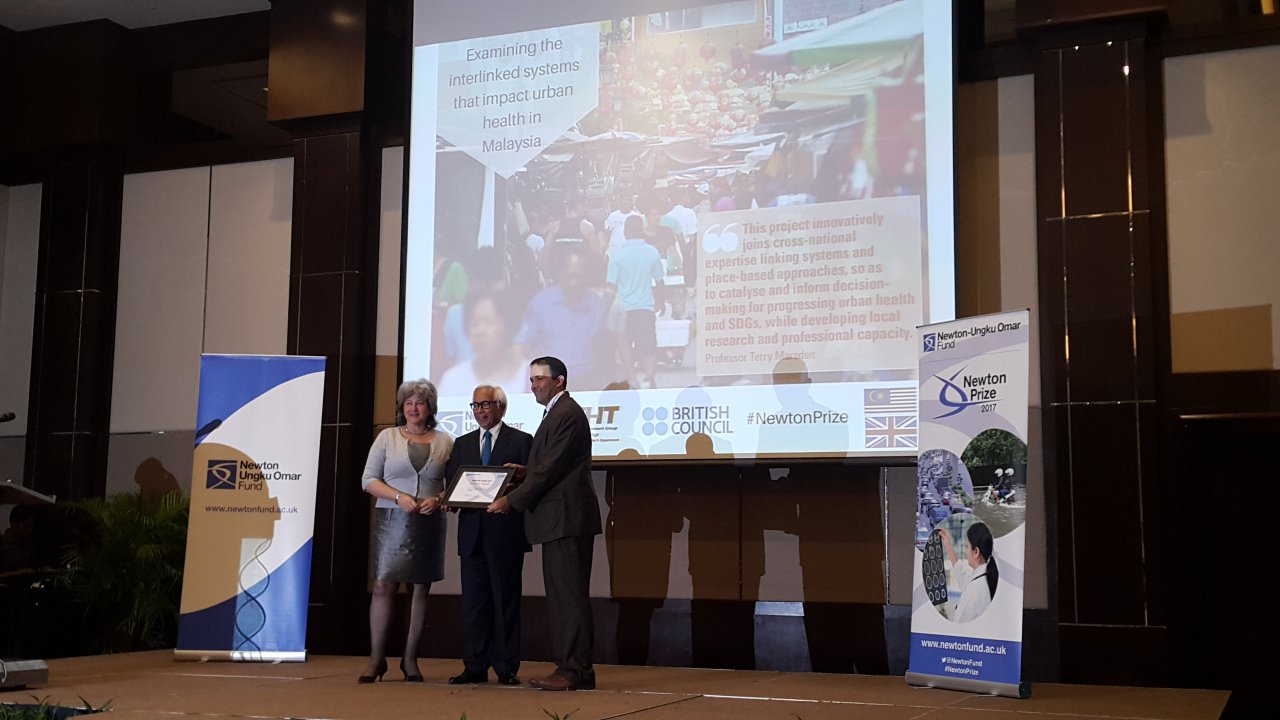 Dr Jose receiving the runner-up certificate from Her Excellency Vicki Treadell, and Malaysia's Science Advisor to the Prime Minister, Prof. Emeritus Tan Sri Zakri Abdul Hamid. Photo: UNU-IIGH. Creative Commons BY-NC 2.0