2013•02•14 Kuala Lumpur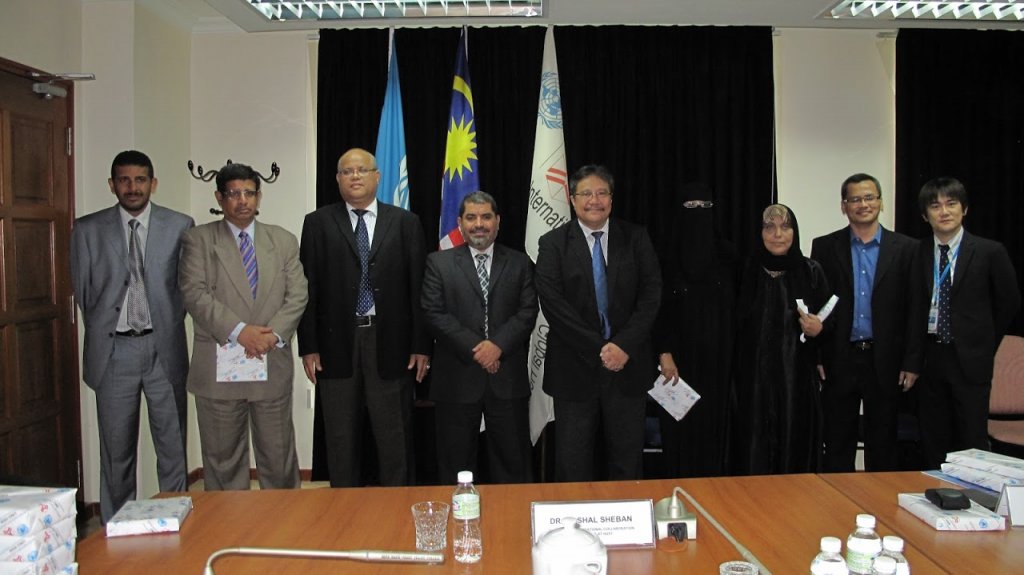 UNU-IIGH received the delegates from Hadhramout University of Science and Technology (HUST), Mukalla, Yemen on 14 February 2013. HUST is a public university under the Governorate of Hadhramout established in 1996.
Delegates from HUST were led by its President, Professor Dr Mohammed Kanbash. Other members of the delegates were Dr. Ahmed Wahdain, Vice-President for Higher Education and Scientific Research, Dr. Meshal Sheban, Manager of International Collaboration Management, Dr. Ahlam Baraik, Vice-Dean of Medical College and Dr. Faeza Abidi, Vice-Dean of Girls College.
UNU-IIGH and HUST signed a Memorandum of Understanding to work together in the areas of global health and sustainability. UNU-IIGH will support HUST to develop and jointly conduct Master of Public Health Programme and Hospital Management. UNU-IIGH research fellows will help HUST to build human resource capacity in development of clinical pathways and Casemix system in HUST teaching hospital in Mukalla, Yemen.