2012•01•10 Khartoum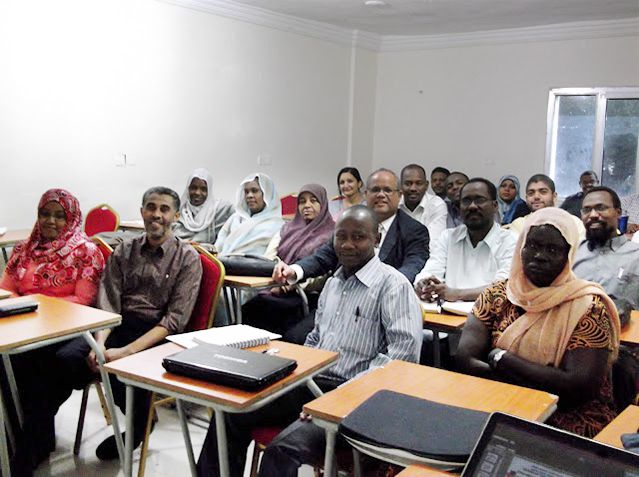 Professor Dr Syed Aljunid, Senior Research Fellow of UNU-IIGH conducted a mission to University of Medical Sciences and Technology (UMST), Khartoum, Sudan from 5-9 of January 2012 to attend the Opening Ceremony of the third batch (Batch 11) for the Master of Science in Public Health and Tropical Health. A total of 40 postgraduate students registered for the third batch.
During the mission he conducted a series of lectures on Global Health and Hospital Management to students in third and second batch (Batch 10). He also attended the UMST Postgraduate Board Meeting to discuss the progress of this postgraduate programme. This joint postgraduate programme was conducted under the MOU signed between UNU-IIGH and UMST in August 2009. Since then a total 110 postgraduates students in three batches have participated in this programme. The first batch (Batch 9) of 34 students is expected to complete their Masters in February 2012.
During the mission, Prof Syed Aljunid had an audience with His Excellency Professor Dr Mamoun Homeida, Minister of Health to explore the possibility of collaboration between UNU-IIGH and MOH Sudan. The Ministry of Health is very keen to work with UNU-IIGH in training their hospital managers on the application of casemix system in order to enhance efficiency and quality of healthcare services.
Furthermore, MOH is also interested to pilot the Casemix System and Open Source HIS in five major hospitals in Khartoum. A Committee was established in MOH to coordinate the activities in this envisage project.