2022•06•14 Kuala Lumpur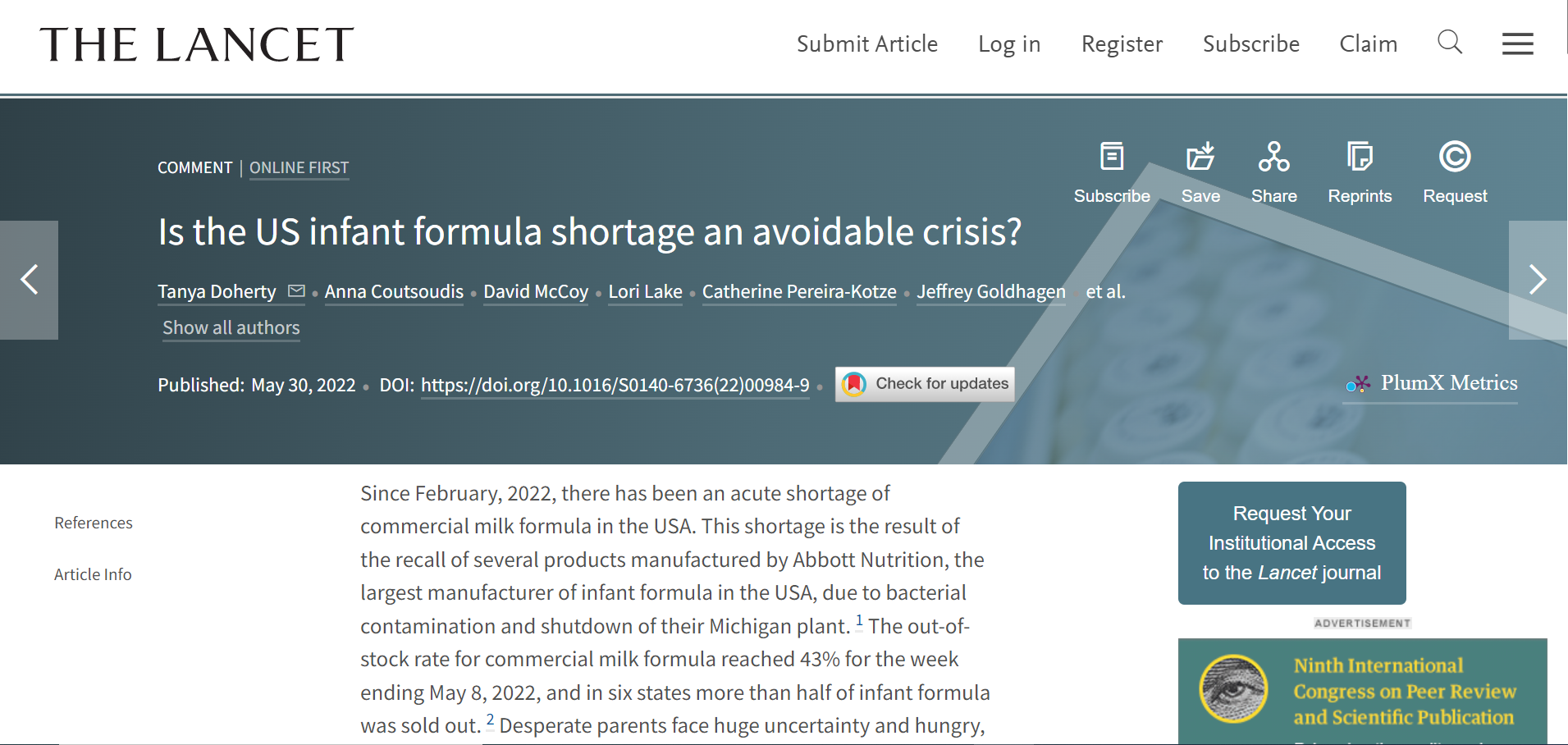 Since February, 2022, there has been an acute shortage of commercial milk formula in the USA. This shortage is the result of the recall of several products manufactured by Abbott Nutrition, the largest manufacturer of infant formula in the USA, due to bacterial contamination and shutdown of their Michigan plant.
About half of infant formula nationwide is purchased by participants using WIC benefits; therefore, this shortage poses a direct threat to the health and survival of these most nutritionally vulnerable infants.
Read more: Is the US infant formula shortage an avoidable crisis? | The Lancet