2018•03•07 Gandhinagar
Shantesh Kumar Singh, Postdoctoral Fellow, working under the project Governance for Global Health, participated in an International Conference on "Transnationalism, Culture and Diaspora in the Era of Globalisation" organized by the Centre for Study of Diaspora Studies, Central University of Gujarat, Gandhinagar, India, held between 21st to 23rd February 2018.
During the 3-day conference, Dr Singh presented a research paper on "International Migration, Health and Globalisation". In the very beginning of the presentation, he said that International migration, which is a supporting component and a consequence of globalization, increasingly affects the health of migrant people. He emphasised that the growth of migration and population mobility, international trade and communication technologies are shaping global health and the disease risks associated with increasing international population flow. Dr Singh argued that the migrant people carry different forms of diseases with themselves, which impacts the people they are moving or migrating to. Several current emerging threats and risks i.e. SARS, Chegas, Ebola, Zika etc., exposing public health vulnerabilities. Further, he said that local and global policies are being failed in tackling the challenges of migration. He illustrated that relationships between migration, globalisation and health have long been recognized; however, they have acknowledged renewed attention due to the emerging and re-emerging infectious disease that has come in the scene since the 1990s. Governments, individually, have been badly failed to deal with the global health challenges of increasing migration. Finally, Dr Singh said that, since 2005, global health governance, through IHR, has been able to communicate and coordinate with the member states in sharing the health information of international migrants. The health burden of international migrants needs more attention and support from the international community in tune of achieving the 2030 agenda for sustainable goals.
Dr Singh was also assigned the role of Chair cum Discussant by the organisers in one of the sessions entitled "Gender and Diaspora" during the conference.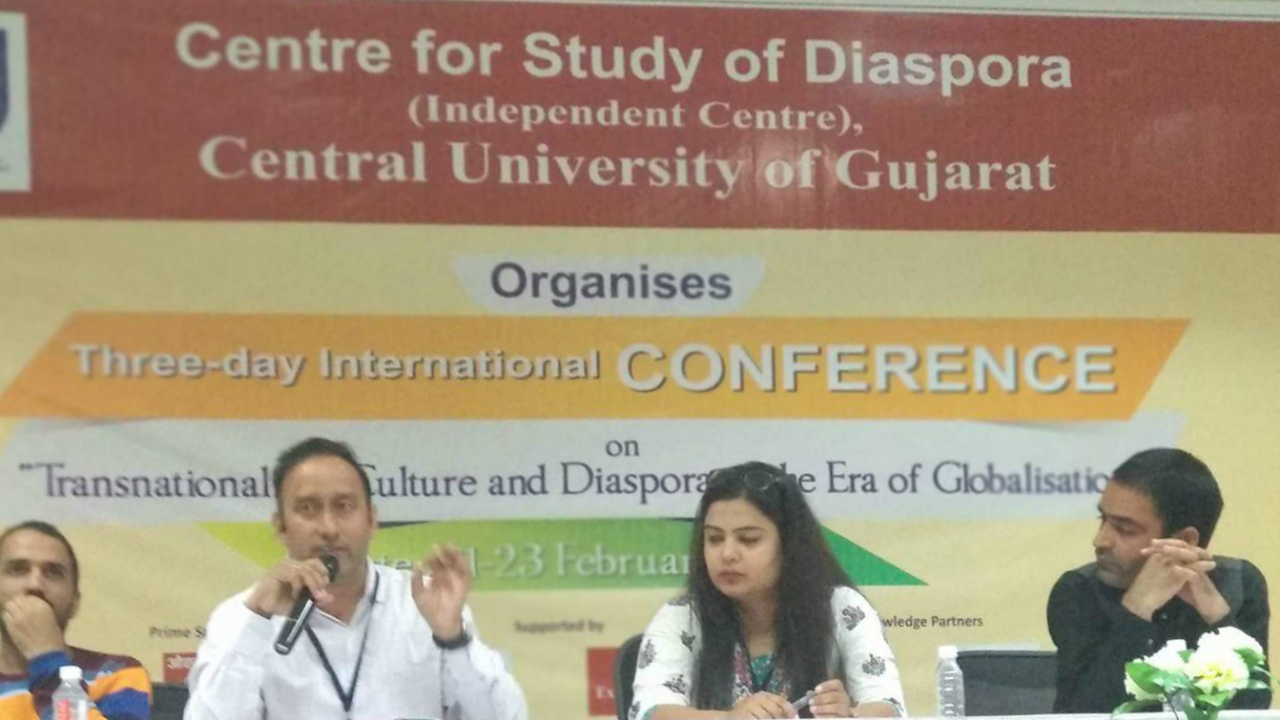 Dr Singh presenting at the conference. Photo: UNU-IIGH. Creative Commons BY-NC 2.0