2017•11•15 Kuala Lumpur
UNU-IIGH organized a 2-day invitation-only workshop on Migrant and Refugee Health in Malaysia on 9-10 November 2017, with the support of the China Medical Board Foundation's Equity Initiative. Over 40 participants from industry, medical professions, civil society and academia in Malaysia attended, including regional speakers presenting case studies of migrant health inclusion from Thailand's Ministry of Public Health (MOPH) and the International Organization for Migration (IOM) as well as several NGO service providers in Malaysia and Singapore.
Malaysia hosts an estimated 4-6 million documented and undocumented migrant workers mainly in construction, agriculture, manufacturing and services and domestic work [1]. Malaysia also hosts a registered refugee population of 150,000 mainly from Myanmar [2], and is a destination country for human trafficking.
Occupational health and health needs among these groups are many. High food security particularly among Burmese migrants and excess deaths among Nepali migrants was discussed, while high prevalence of workplace accidents indicated a need for better enforcement of Occupational Safety and Health (OSH) laws. Asylum seekers and refugees had high prevalence of common mental health disorders including depression, anxiety and PTSD, linked to past trauma and particularly torture among Sri Lankan refugees. Suggestions for ways forward included having health attachés in Embassies to enhance cause of death reporting accuracy, health promotion including diet and lifestyle interventions and continuous OSH training for migrant employees.
Healthcare financing schemes vary, with Thailand's Health Insurance Card scheme (HICS) administered by the MOPH while Malaysia's Skim Perlindungan Insurans Kesihatan Pekerja Asing (SPIKPA) is a mandatory private health insurance scheme offered by a consortium of insurers. In Malaysia, migrants paid MYR 1000/month were found to be paying a de-facto income tax rate of 10-21% (including GST, migrant levy) raising the question of whether migrants should have quasi-citizenship entitlements. In face of ever increasing hospital charges for foreign patients, UNHCR Malaysia and RHB Bank have partnered to create an innovative private health insurance scheme, REMEDI. Opportunities which remain unexplored include collaborating with telco companies on insurance products. While Thailand's inclusion of migrants in a public insurance scheme with a similar benefits package to Thai citizens is widely lauded, the health insurance unit's capacity to regulate and monitor the scheme is limited. Panelists also questioned whether HICS and periodic migrant registration amnesties were sustainable solutions, suggesting that these policy initiatives were not the end of the migrant health insurance story in Thailand.
Health needs of migrants in Immigration Detention Centres (IDCs), refugee women and trafficked children in Malaysia were also shared by panelists working in service provision and advocacy. Improving hygiene and sanitation among detainees included measures such as installing ventilation fans in one detention center. Community activities with Rohingya women and children included religious and English classes. Addressing child marriage in the community is challenging when male guardians believe girls will be better protected if they are married. Stateless and refugee children and adolescents not having access to education was also discussed by the panel. Sexual exploitation and baby selling are key issues for children protection in Malaysia. Equal protection of children regardless of nationality, more NGO collaborations to provide services in IDCs, and enabling access to education to refugees were key policy changes suggested for the next 5-10 years.
On Day 2, an eclectic panel of nascent research explored wider determinants of migrant health, including nutritional practices among daily cross-border Malaysian migrants to Singapore (by PhD fellow FangFang Li); the ILO's new Migration Outcomes Index of socio-economic outcomes among Mekong migrants to Malaysia and Thailand, stress levels among migrant workers and the potential in applying systems thinking to migration policy (by Research Officer David Tan). Hunger and lack of micro-nutrients in diets and reliance on fast food were key problems among Malaysian migrant youth. Low wage levels were described as a key stressor among migrant workers, and the panelists discussed how ensuring protection for migrant's wages and working conditions would avert a "race to the bottom" for Malaysian workers' conditions.
Representatives from regional networks Coordination of Action Research on AIDS and Mobility (CARAM Asia), The Equity Initiative and the Migration Health and Development Research Initiative (MHADRI) described regional activities and how participants could engage with them. The Equity Initiative is a mid-career leadership program for health equity professionals of diverse backgrounds in ASEAN and China. Health is not a single final destination and we must address health inequities created by power differentials, inequitable policies and unequal economic conditions and opportunities including among migrants. CARAM Asia represents 42 organizations in 20 countries, addressing migrant health via engagement with governments and production of scoping reports. Policies such as single entry (no family accompaniment), no sex, marriage, pregnancy were isolating for migrant workers, who when tested for HIV often were not offered counselling. IOM presented a bibliometric analysis outlining key knowledge gaps in migrant health, a field which is dominated by European and North American based academics. The MHADRI network comprising of LMIC academics (87 as of September 2017) was initiative partly to address this disparity. Despite the "mushrooming" of migrant health research, just 6.2% of 30,000 articles included in the analysis focused on migrant workers (as opposed to refugees or other mobile populations). A starting point to address this gap is a forthcoming special issue on migrant health in the British Medical Journal in 2018, with a call for papers being announced shortly.
The concluding panel focused on research and evidence needs and policy translation for migrant health. Concerns and challenges around ethical protocols for research with refugees and migrants were discussed, which included no available ethics processes being available to independent researchers, NGOs, international agencies and private companies conducting research. Of ethics boards that exist in Malaysia, most have limited knowledge or capacity to address research on vulnerable populations. In Singapore, an example of translating research to practice was presented, whereby a mental health survey with foreign domestic workers was used to develop a pilot peer to peer based Cognitive Based Therapy (CBT) intervention with this group. The program was well received but challenges included tracking outcomes and having a longer training period for peer counsellors. The difficulties of bridging the academic-NGO divide was also discussed – many "bad experiences" researchers and NGOs have of each other can be mitigated by acknowledging different cultures and interests (e.g. academics for scientific publications, NGOs for rapid research which can be used for advocacy) as well as understanding that such partnerships are dialogues, with neither side having all the answers. UNU-IIGH's Director Pascale Allotey and Postdoctoral Fellow Nicola Pocock joined the ensuing panel discussion on what researchers were doing wrong and how ethics can be improved, and offered to explore feasibility for hosting a cross-institutional IRB for migrant and refugee health research in Malaysia at the institute.
Overall an enriching 2 days which was enhanced by the multiple perspectives offered by participants. UNU-IIGH looks forward to enabling further collaboration and a critical coalition between participants from the workshop to move forward a research intervention and policy agenda for migrant and refugee health. Workshop proceedings will be published online alongside 1-2 policy briefs on the UNU-IIGH website.
Chan CK. Malaysia: Migration, Rights, and Health Security. New Paradigms for a Changing Migration Landscape Conference to Commemorate International Migrants Day; 2015 Dec 17; Chulalongkorn University.
UNHCR Malaysia. Figures At A Glance [Internet]. Aug 2016 [cited 31 Oct 2016]. Available: http://www.unhcr.org.my/About_Us-@-Figures_At_A_Glance.aspx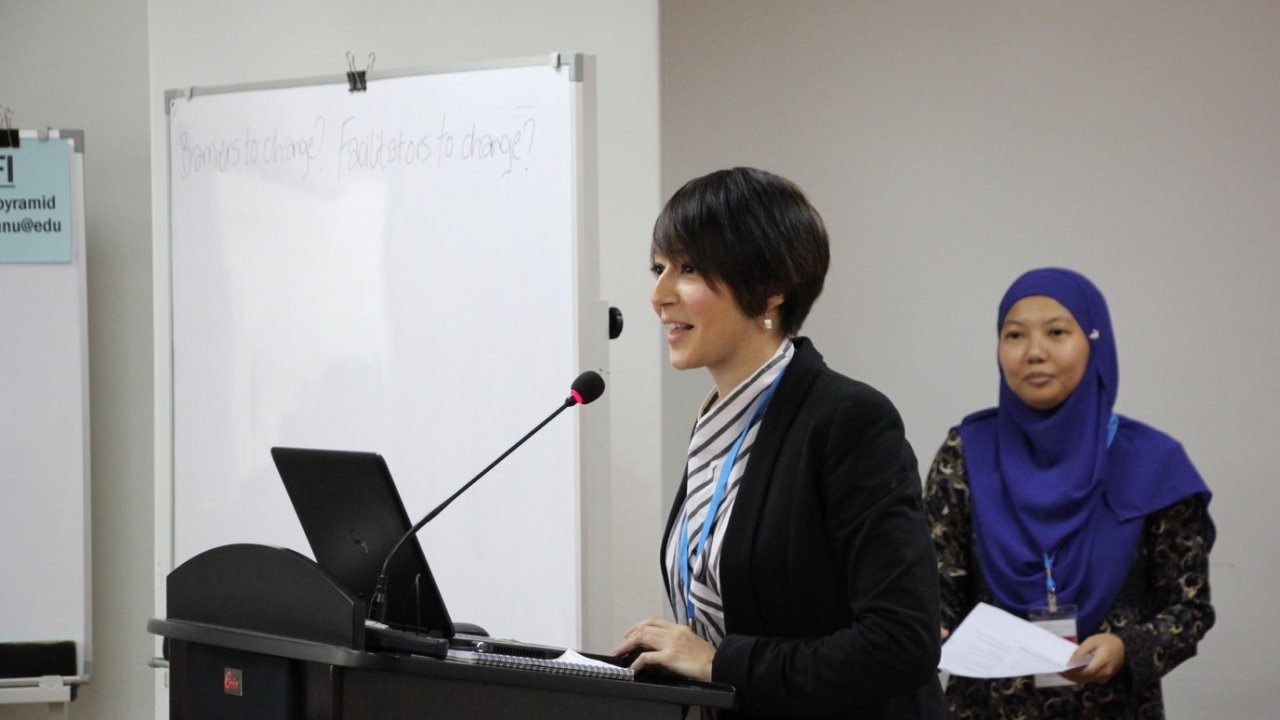 Dr. Nicola Pocock and Ms. Liza Haslan Tan (UNU IIGH) greeting participants. Photo: UNU-IIGH. Creative Commons BY-NC 2.0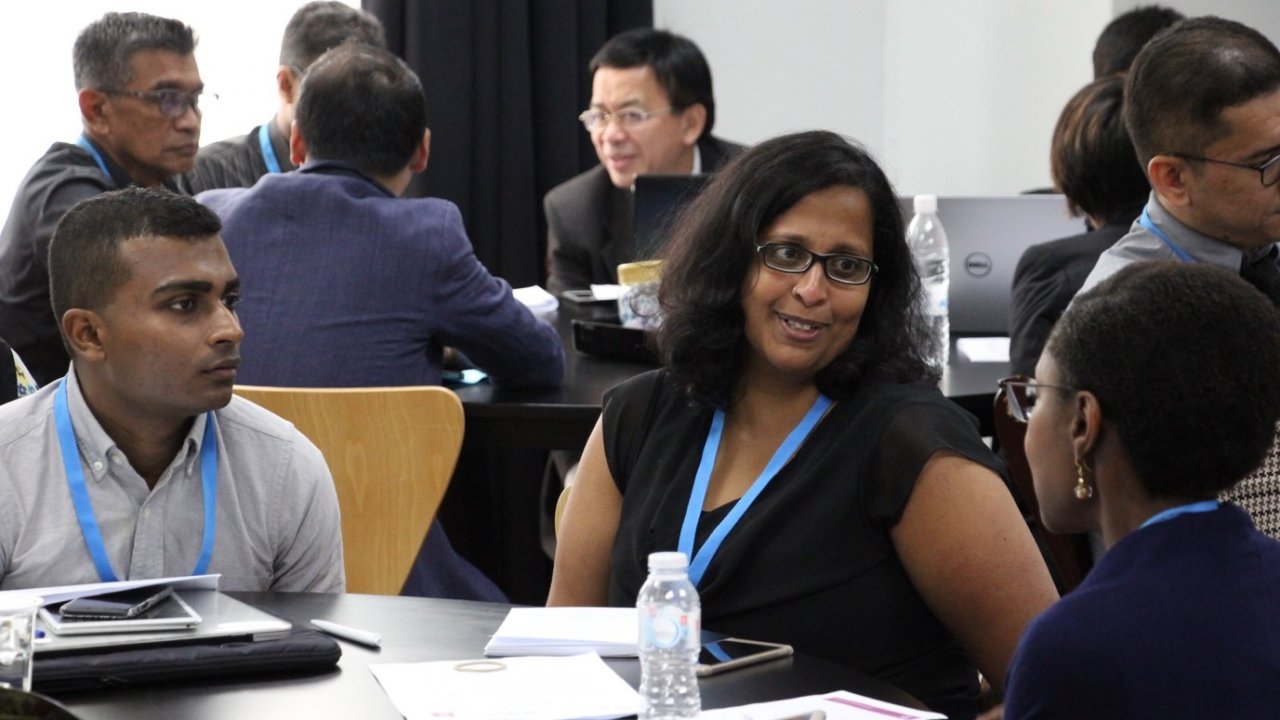 Mr. Sudev Suthendran (Research Across Borders/Humanitarian Organization for Migration Economics) and Dr. Veena Pillai (Médecins Sans Frontières) during the group exercise. Photo: UNU-IIGH. Creative Commons BY-NC 2.0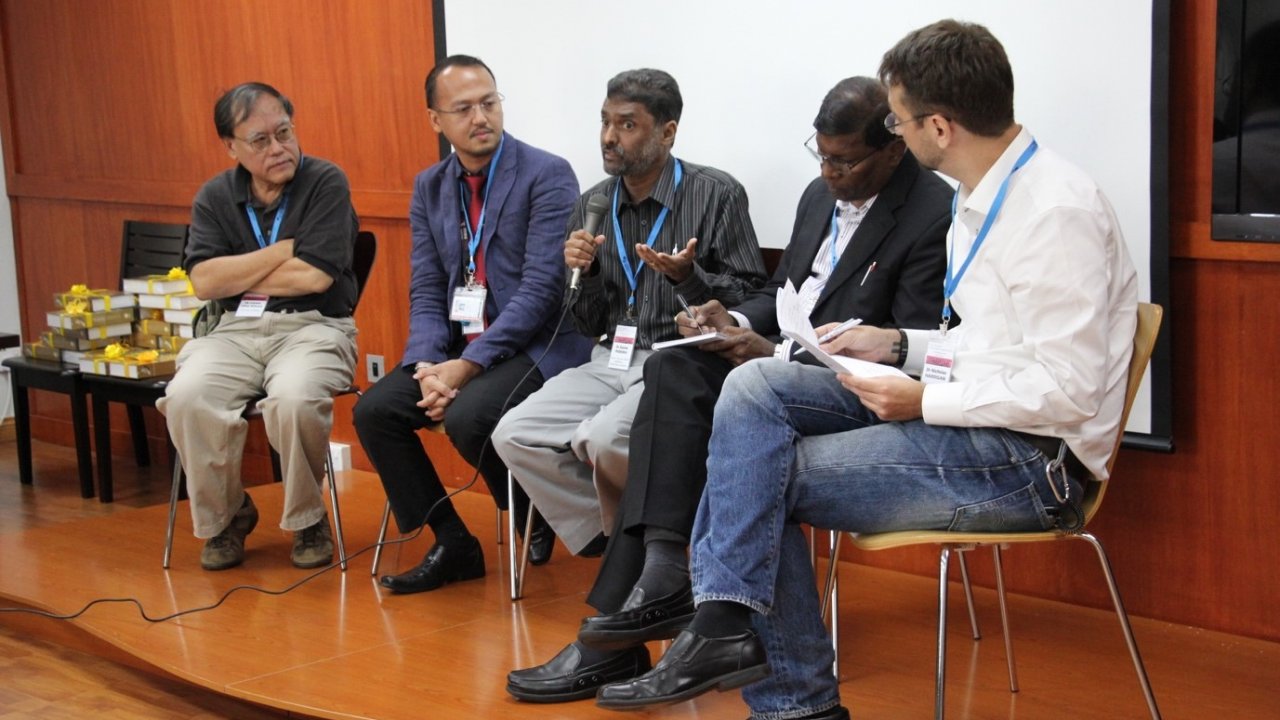 Dr. Chan Chee Khoon (University Malaya), Dr. Erwin Faller (Management & Science University), Dr. Xavier Pereira (Taylors University/Health Equity Initiatives), Mr. Karuppiah Somasundaram (Malaysian Trade Union Congress) and Dr. Nicholas Harrigan (Singapore Management University) during the panel discussion. Photo: UNU-IIGH. Creative Commons BY-NC 2.0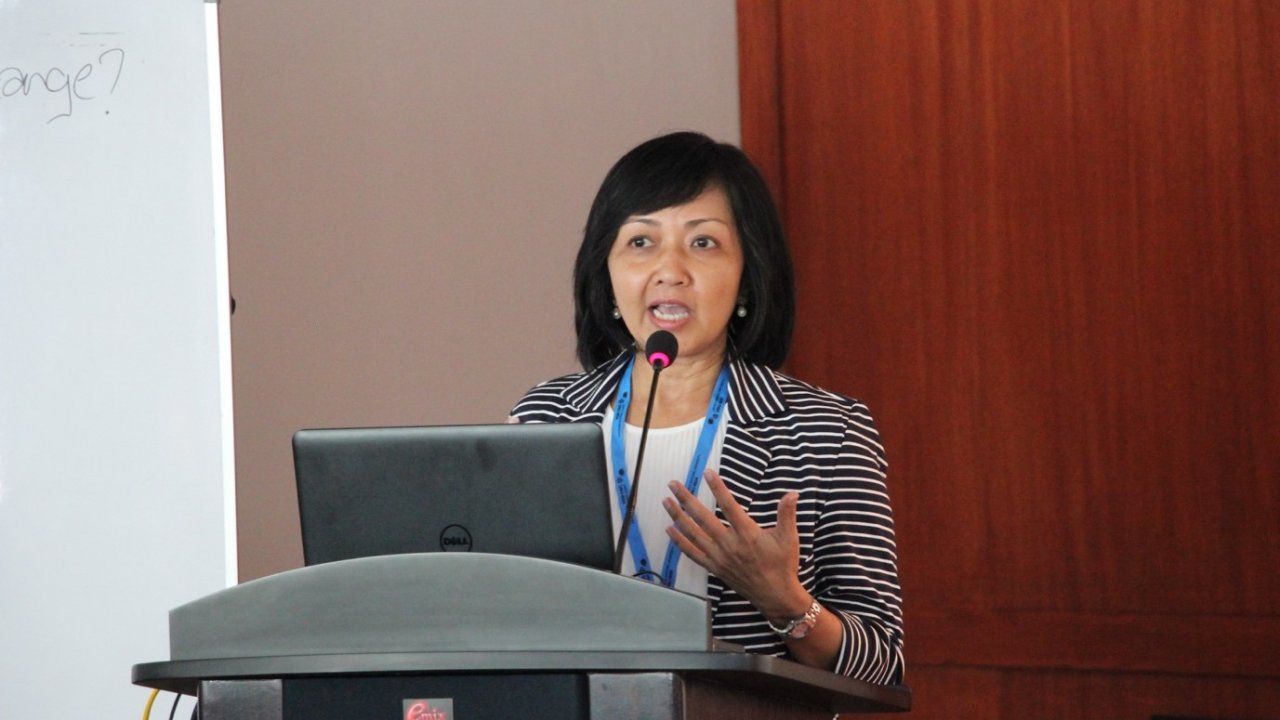 Dr. Susheela Balasundaram (UNHCR) presenting. Photo: UNU-IIGH. Creative Commons BY-NC 2.0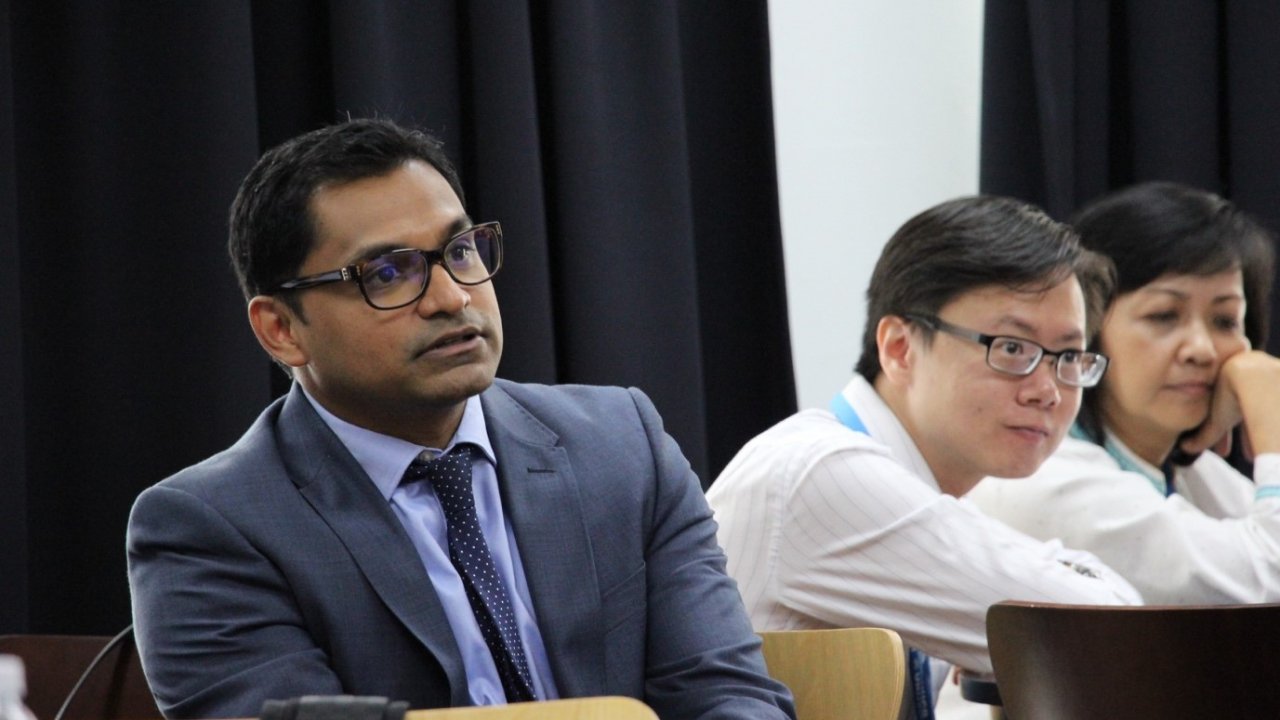 Dr. Kolitha Wickramage (IOM) asking a question. Photo: UNU-IIGH. Creative Commons BY-NC 2.0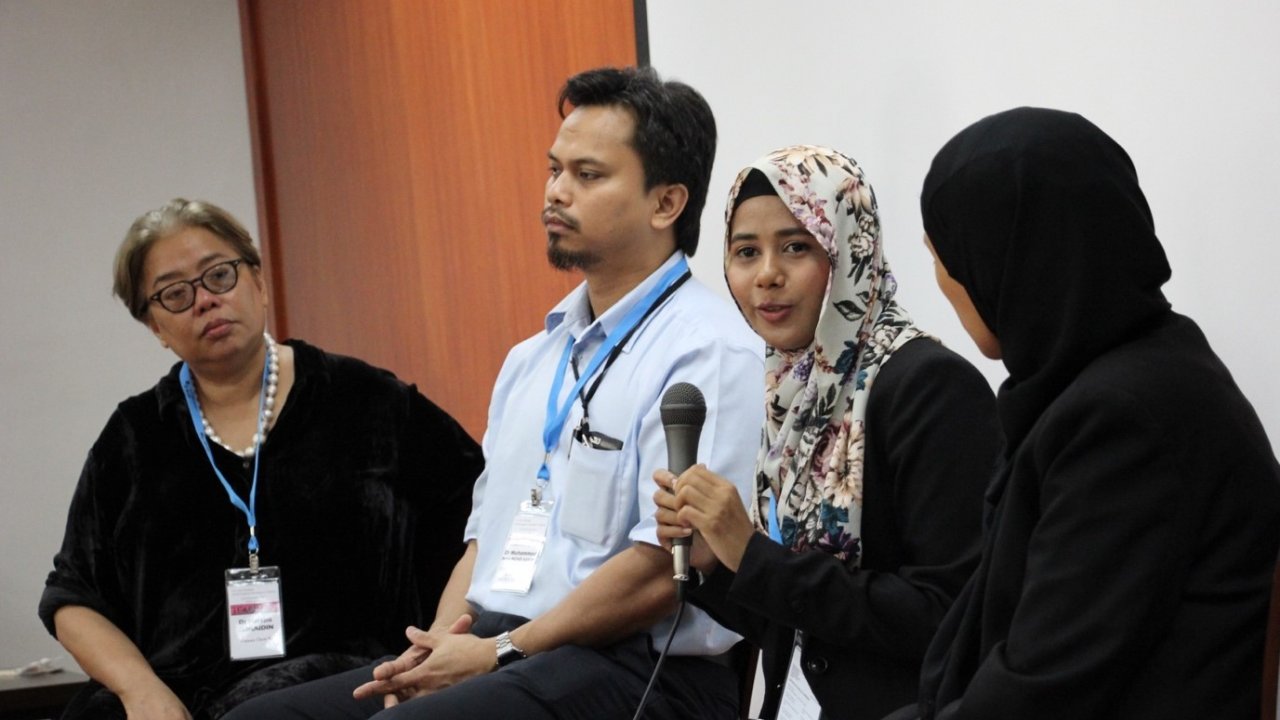 Dr. Hartini Zunaidin (Yayasan Chow Kit), Dr. Muhammad Azrin Bin Mohd Asihin (MERCY Malaysia) and Ms. Sharifah Shakirah (Rohingya Women's Development Network) with Dr. Raudah Yunus (University Malaya) responding to questions from participants. Photo: UNU-IIGH. Creative Commons BY-NC 2.0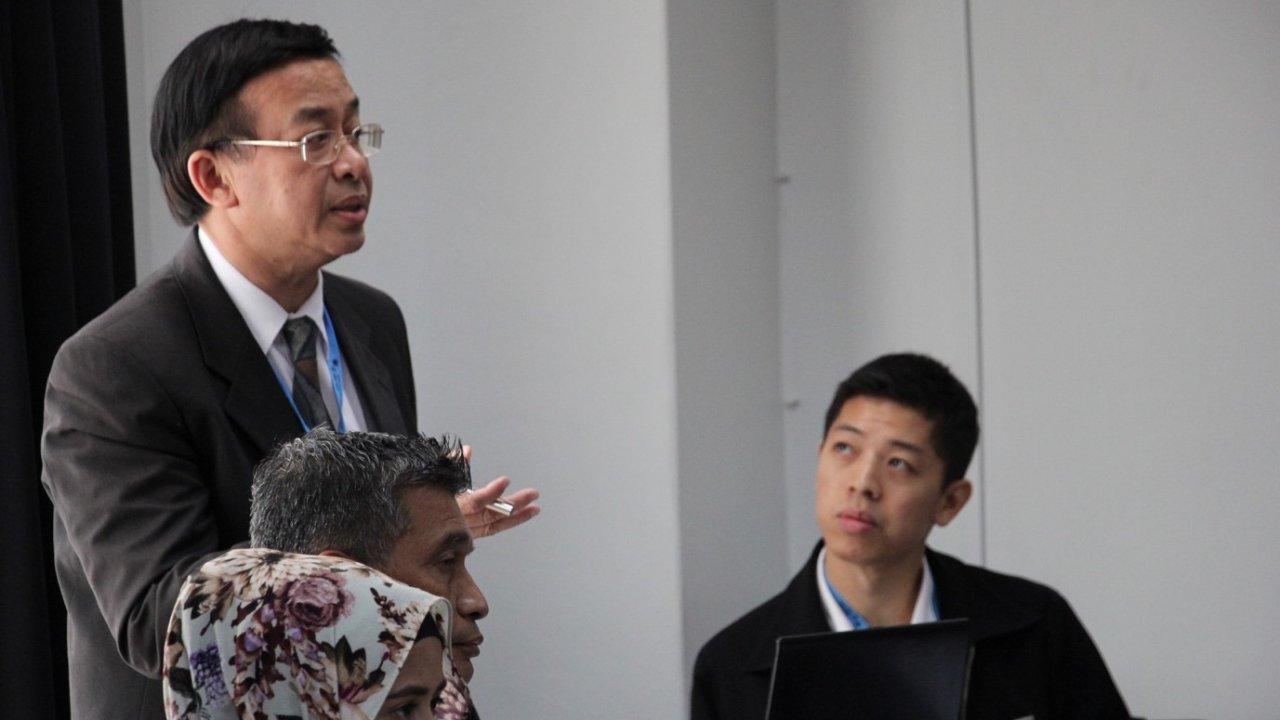 Dr. Phusit Prakongsai (MOPH Thailand) asking a question. Photo: UNU-IIGH. Creative Commons BY-NC 2.0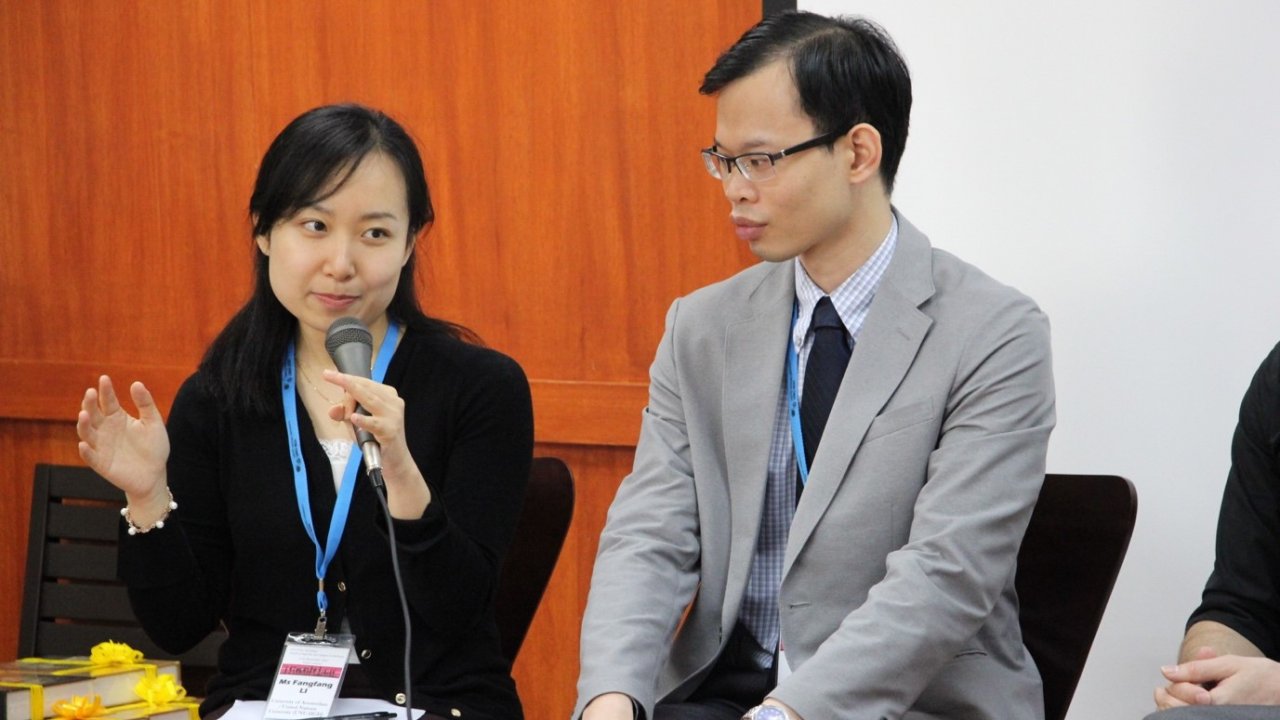 Ms. Fangfang Li and Dr. David Tan (UNU-IIGH) during the panel discussion. Photo: UNU-IIGH. Creative Commons BY-NC 2.0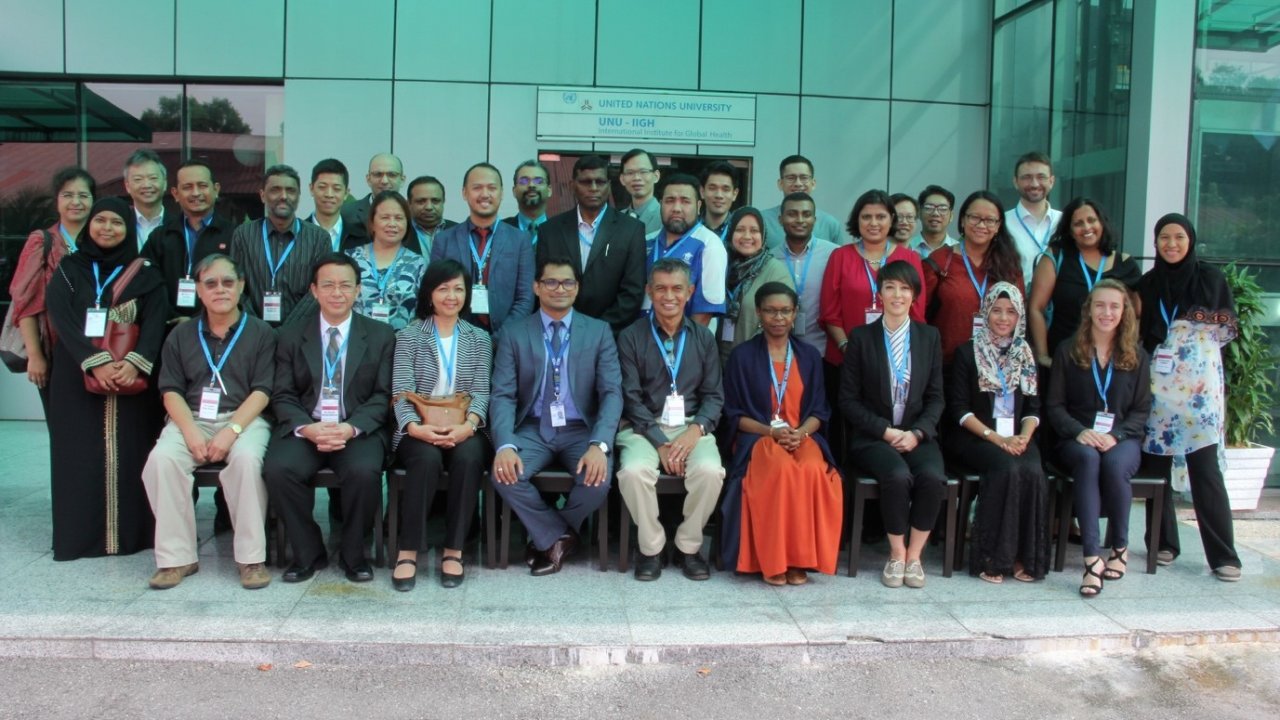 Group photo of workshop participants in front of UNU-IIGH building. Photo: UNU-IIGH. Creative Commons BY-NC 2.0