2017•06•13 Johannesburg
The United Nations University-International Institute for Global Health (UNU–IIGH), in collaboration with the African Public Policy and Research Institute (APPRI) convened a scoping Workshop on "HIV/AIDS and the Prisons in Africa" at the Birchwood Hotel & OR Tambo Conference Centre, Johannesburg, South Africa from 25th to 26th May 2017.
In most of Africa, while the rate of transmission (and prevalence) of HIV among the population has gone down, it is rising in the prisons. How does the virus penetrate the "impenetrable" and fortified prison walls of African countries? The prisons are an important component of the security sector of every country. All African countries are grappling with a violent "prison culture" and environment marked by overcrowding, violation of the rights of youth, adolescent offenders, and remand inmates awaiting trial, gang violence, risky behavior involving piercing and tattooing with contaminated objects, intravenous drug use, and coercive and unprotected sexual relations.
The exact nature of the social dynamics that underlie the transmission and prevalence of HIV amongst inmates differs across societies. In most of Africa, research on factors that drive HIV transmission behind the prison walls remains vague, episodic, and generally speculative. Invited participants cutting across disciplines and sectors from Botswana, Lesotho, Zimbabwe, Nigeria, Uganda, Kenya, Tanzania, DR Congo, and South Africa scoped the policy ramifications of these issues and mapped the thematic structure of a policy oriented book to address the issues in selected African countries. The scoping exercise, based on a 2-day Roundtable discussion of a list of research questions, was facilitated by Dr Obijiofor Aginam (Interim Director, UNU-IIGH); Rtd. Brigadier Gaseikanngwe Peke (APPRI), and Her Excellency, Mohau Pheko, former Ambassador of the Republic of South Africa to Japan and High Commissioner to Canada.
This project builds on an earlier research by the United Nations University that led to the publication of a policy oriented book edited by Obijiofor Aginam and Martin Rupiya, HIV and the Security Sector in Africa, a 17 chapter peer-reviewed volume that explored the impact of HIV/AIDS on the military and national defence forces of selected African countries, the police, peacekeeping operations, gender, rape and willful transmission of HIV as a weapon of war.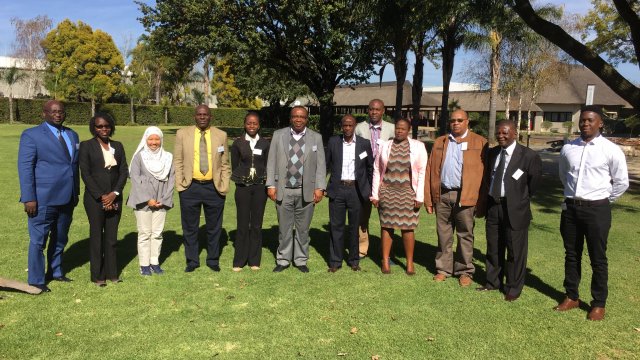 Workshop participants. Photo: UNU-IIGH. Creative Commons BY-NC 2.0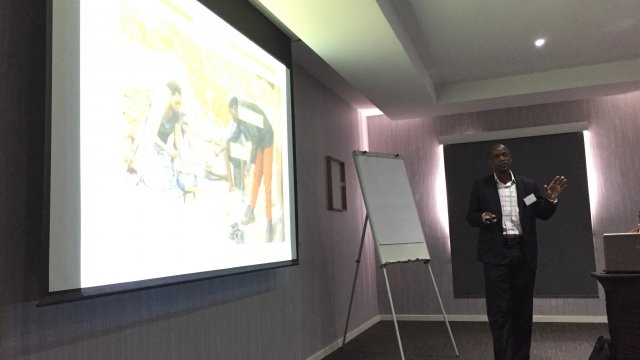 Rtd. Brigadier Gaseikanngwe Peke (APPRI) facilitating his session. Photo: UNU-IIGH. Creative Commons BY-NC 2.0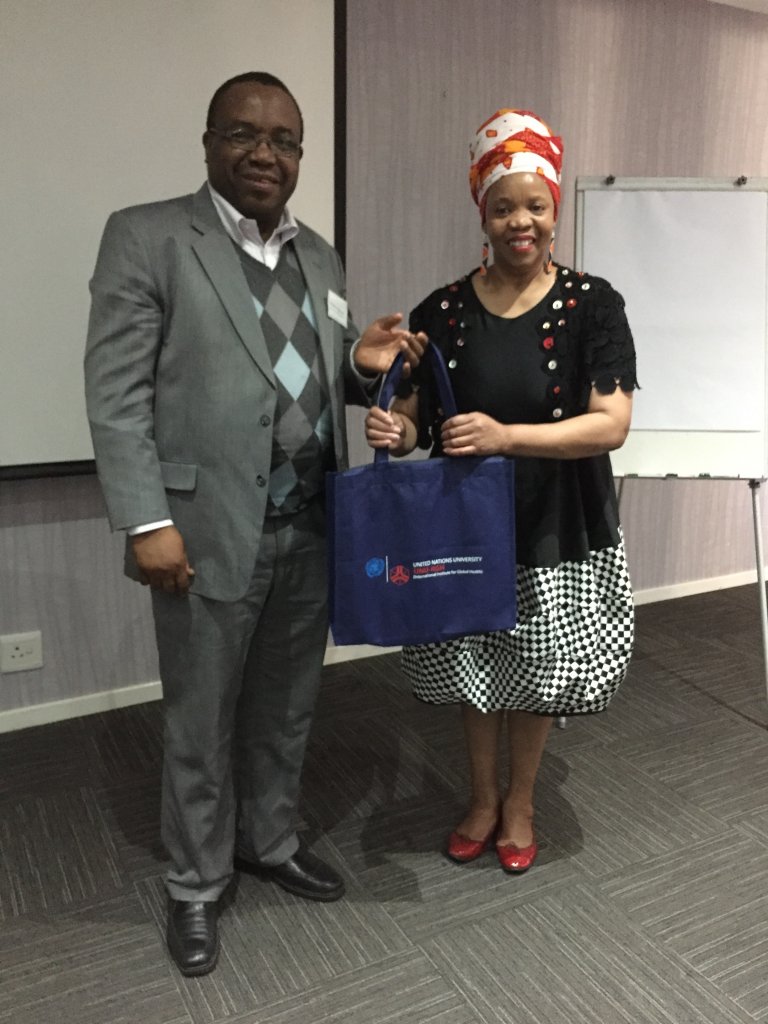 Token presentation to Her Excellency, Mohau Pheko, former Ambassador of the Republic of South Africa to Japan and High Commissioner to Canada. Photo: UNU-IIGH. Creative Commons BY-NC 2.0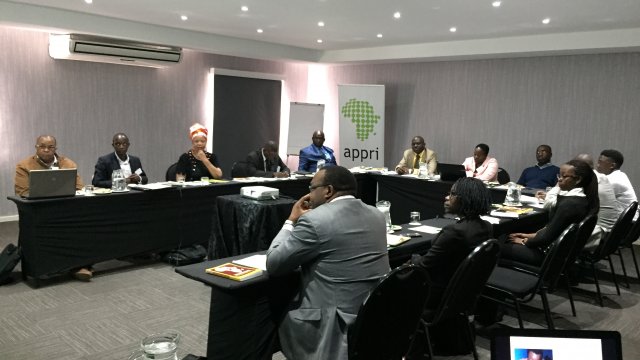 Workshop participants. Photo: UNU-IIGH. Creative Commons BY-NC 2.0