2017•12•19 Kuala Lumpur
Since 2016 a team from UNU-IIGH has been undertaking a historical study of public health and urban planning in George Town, Penang. The project received support from a Seed Award in the Medical Humanities from the Wellcome Trust (UK).
On 11 December 2017 UNU-IIGH hosted a public seminar at which some highlights of this research were presented in a set of interconnected talks. A significant feature of this research is its cross-sector focus, systems approach and multi-disciplinary team. The team comprises Katrina Proust (PI) and Barry Newell (ANU), Fiona Williamson (NUS) and José Siri (UNU-IIGH), whose collective expertise includes environmental and climate history, applied history, system science, epidemiology, population and global health.
José Siri began with a project overview. He explained that the project involved historical research and a system-based hypothesis about the evolution and impact of governance silos. This approach recognises that urban health is strongly dependent on activities in the wider human-environment system. The team blended concepts from system dynamics with information from archival and secondary sources to understand the evolution of urban health in Penang.
Fiona presented insights from the archival research that she undertook in Singapore, Malaysia and Britain. In her talk, entitled Weather, Public Health and Governance in George Town, Penang: an historical perspective, she showed how the challenges that residents faced changed over time. Barry's talk, entitled History, Silos and Systems, focused on ways to deal with the governance silos that form naturally in complex urban environments. Katrina spoke on The Changing Dimensions of Urban Health from 1786 to the present, and the use of history to map key aspects of the urban health system in Penang. She presented insights concerning the forces and causal relationships that affected the collaboration between practitioners in public health and town improvement in 19th and 20th century. She explained that to overcome silo thinking we must begin by mapping the wider system that drives urban behaviour.
The seminar raised the question, at the core of the project, of what collaborations and policies are needed in the 21st century, where non-communicable diseases present new challenges for the city.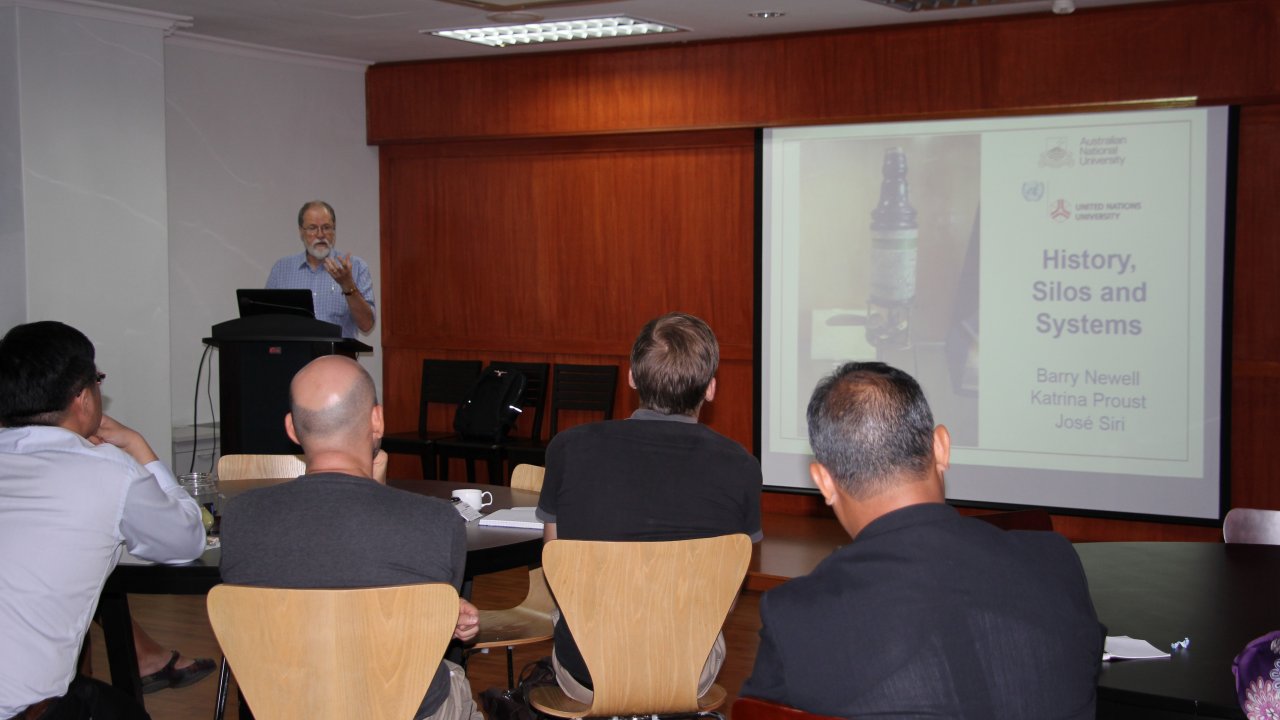 Barry Newell during the in-house seminar. Photo: UNU-IIGH. Creative Commons BY-NC 2.0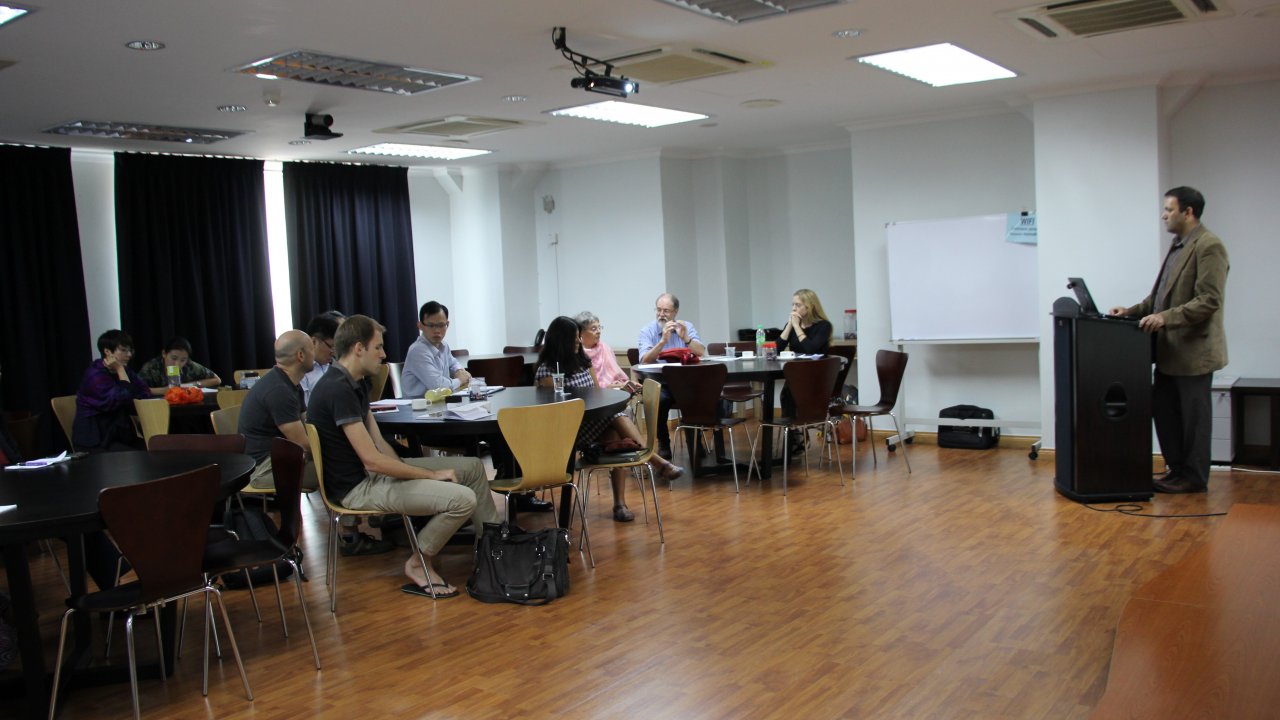 José Siri and the attendees during the in-house seminar. Photo: UNU-IIGH. Creative Commons BY-NC 2.0