2017•12•11 Bangkok
The first GFBR satellite meeting, convened by the Wellcome Trust, National University of Singapore Centre for Biomedical Ethics and Oxford-Mahidol's Tropical Medicine Research Unit in Bangkok between 30 November-1 December, was packed with intense and lively debate on the ethics of conducting research with mobile populations. Case studies were presented from research with mobile groups on the Thai-Myanmar border, trafficked persons and migrant workers in South America, Southeast Asia and Central Asia, urban migrants in South Africa and Syrian refugee children in Lebanon. Challenges discussed included oversampling of certain populations and participant fatigue, power dynamics between researchers and participants and the meaning of "informed consent" with vulnerable groups. Ethical obligations for referral pathways in contexts where services are scarce non-existent was discussed, as well as questions around how research can be truly co-designed and participatory – aspiring to the highest ideals for participation was suggested, with an indicator of success being when communities declare the research project as theirs.
IRB models such as Community Advisory Boards (CABs) standing as local IRBs, rapid review (1-2 turnaround) IRBs in humanitarian crises settings and the potential for cross-institutional IRBs in settings like Malaysia where capacity is lacking were discussed.
Critical views on Global North-South partnerships were also raised, including how researchers in the Global North have the "luxury" of doing research on health in humanitarian crises with migrants or refugees, whereas researchers in countries where conflict is ongoing may want to disengage and focus on other topics as a coping mechanism. Problems with "ghost partnerships" and Northern institutions "hunter gatherer" approaches to research in LMICs illuminated wider ethical concerns about how research is conducted and how we might move beyond these inequities.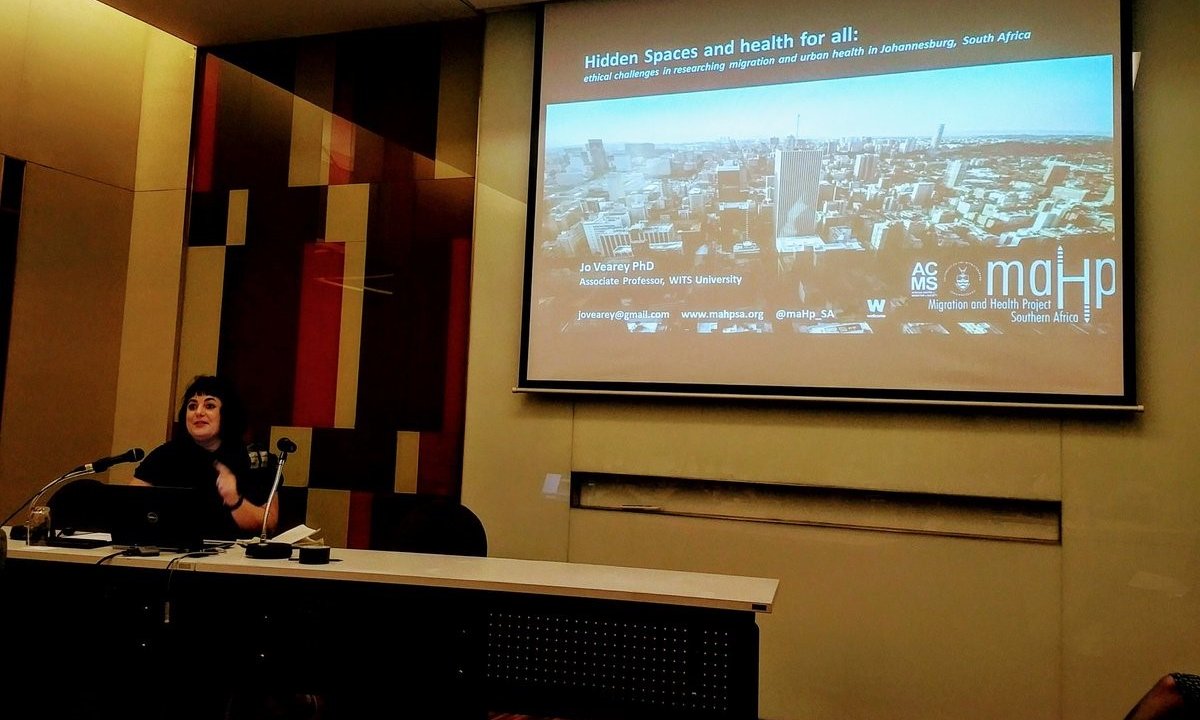 Jo Vearey (African Centre for Migration & Society, Witwatersrand University) on hidden spaces and ethical concerns for research in migrant urban health. Photo: Nicola Pocock. Creative Commons BY-NC 2.0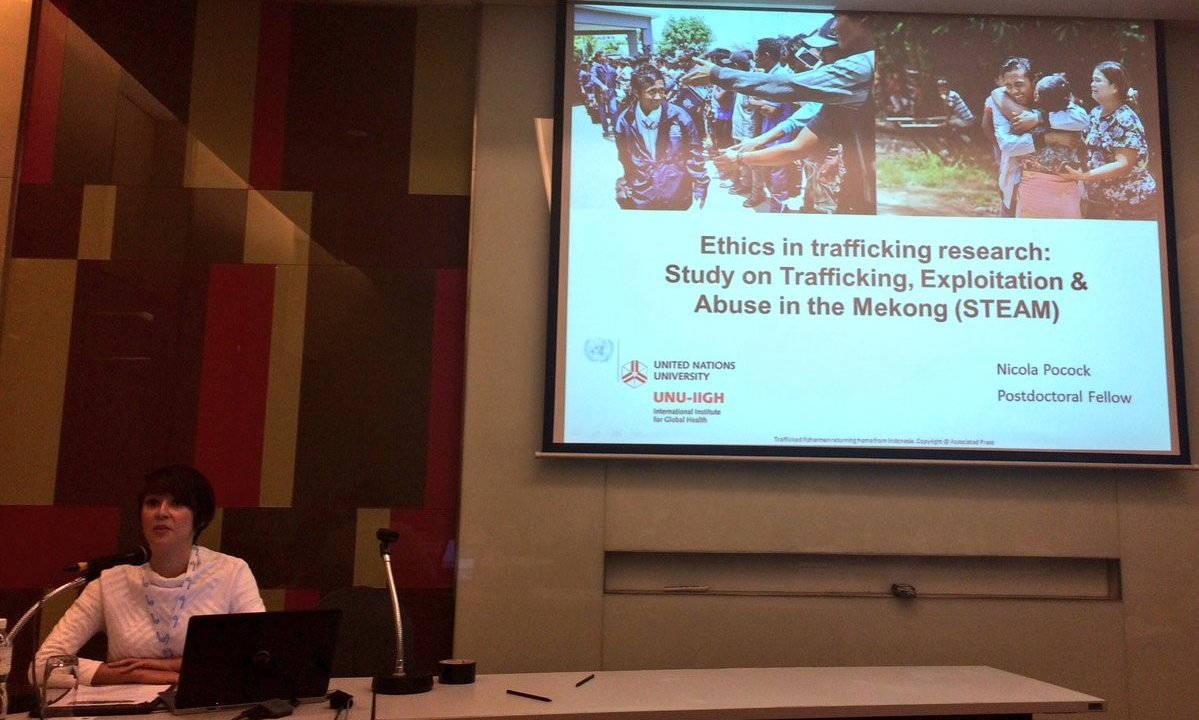 Postdoctoral Fellow Nicola Pocock presenting a case study on the ethics of trafficking research in Mekong countries. Photo: Jo Vearey. Creative Commons BY-NC 2.0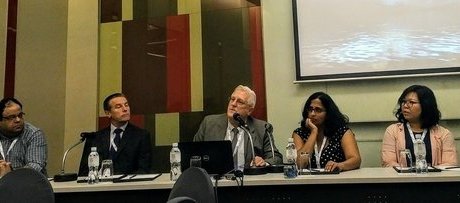 Panel discussion on CABs and IRBs. Left to right: Anant Bhan (International AIDs Vaccine Initiative/Yenepoya University), Donal O'Mathuna (Dublin City University), Courtland Robinson (Johns Hopkins University), Veena Pillai (DHI Consulting & Training), Napat Khirikkoekong (Oxford-Mahidol Tropical Medicine Research Unit). Photo: Nicola Pocock. Creative Commons BY-NC 2.0