2022•05•25 Kuala Lumpur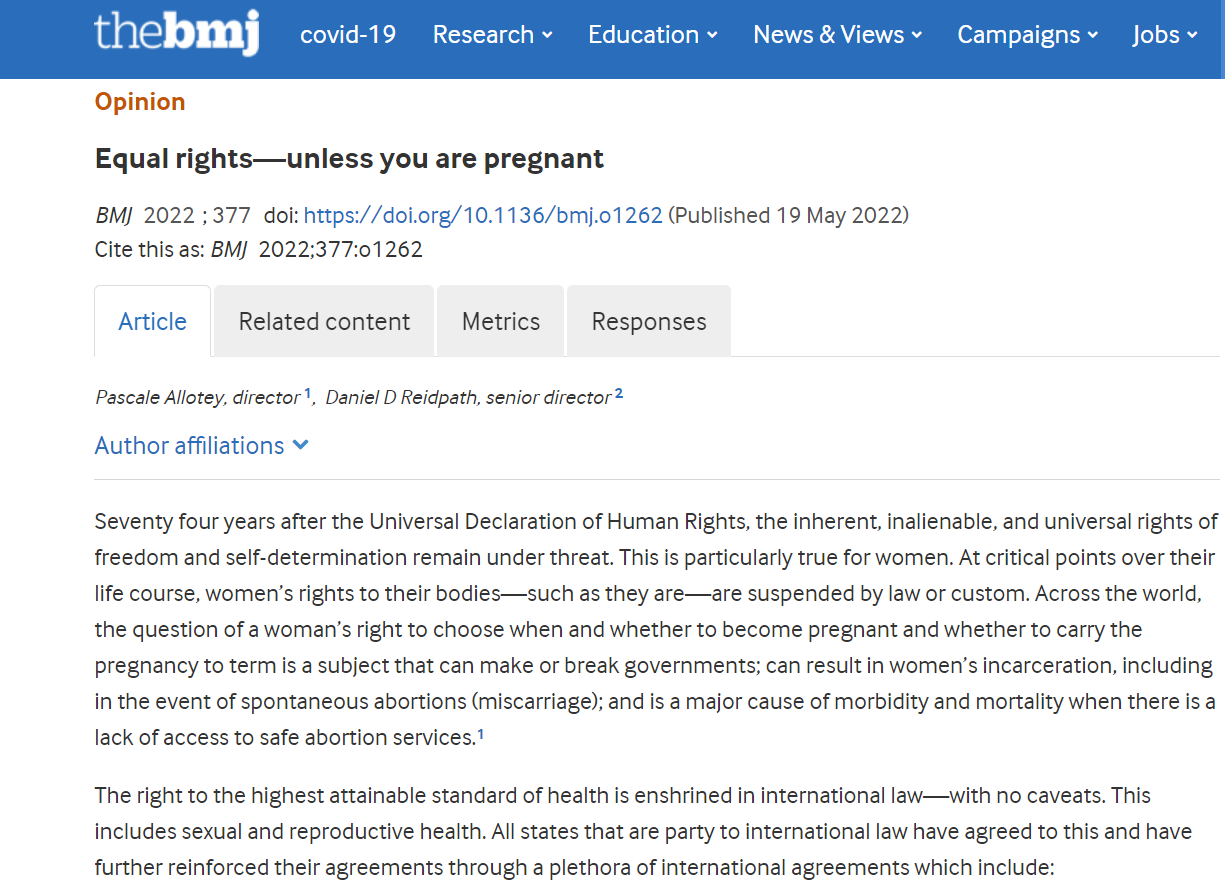 Seventy four years after the Universal Declaration of Human Rights, the inherent, inalienable, and universal rights of freedom and self-determination remain under threat. This is particularly true for women. The right to the highest attainable standard of health is enshrined in international law—with no caveats.
The criminalisation of abortions establishes a hierarchy of human worth in violation of numerous human rights instruments. The authors highlight the Supreme Court of the United States' (SCOTUS) abortion rights and how this affects women's equality.