2018•09•12 Cardiff
Dr. Zeeda Fatimah Mohamad, a senior lecturer at the Department of Science and Technology, University of Malaya visited PLACE to explore the empirical and theoretical insights on place-based citizen science as an approach for sustainability science.
The foundation of the research project was based on a Japan-Malaysia Research Program on "Asian-oriented Watershed Management" in applying the so-called Heartware approach in integrated watershed management from 2010 – 2015. This work is currently expanded under the Newton Advanced Fellowship Scheme entitled "The Application of Systems and Place-based Methods for Enhancing Citizen Science as a Participatory Approach for Watershed Conservation" – a collaboration between the University of Malaya and Sustainable Places Research Institute, Cardiff University.
Led by Zeeda and Dr Sara MacBride-Stewart from PLACE, the project aims to explore the potential of applying systems and place-based method as a theoretical and methodological approach (inspired by their exchange under SCHEMA) to enhance 'place-based citizen science' – a form of citizen science that are rooted to local values, knowledge and concerns. The collaboration also provides a platform to be more reflexive on how place-based citizen science (especially the role of local and traditional knowledge) can be constructively positioned within mainstream citizen science.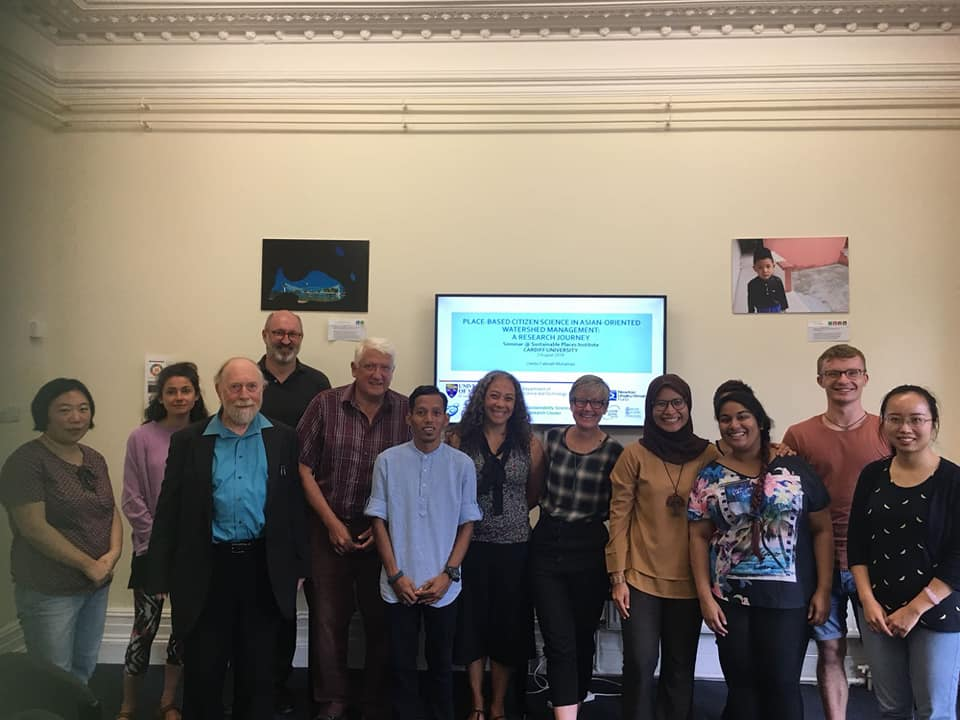 Dr Zeeda and collaborators at PLACE. Photo: UNU-IIGH. Creative Commons BY-NC 2.0
Under the SCHEMA sponsored research visit recently, both Sara and Zeeda presented a theoretical paper entitled "Local Ecological Knowledge and the North-South Knowledge Divide: Consequences for Citizen Science and Participatory Approaches" at the 2018 European Association for the Study of Science and Technology (EASST) Conference at the University of Lancaster.