2020•10•20 Kuala Lumpur
Updated: 1 March 2021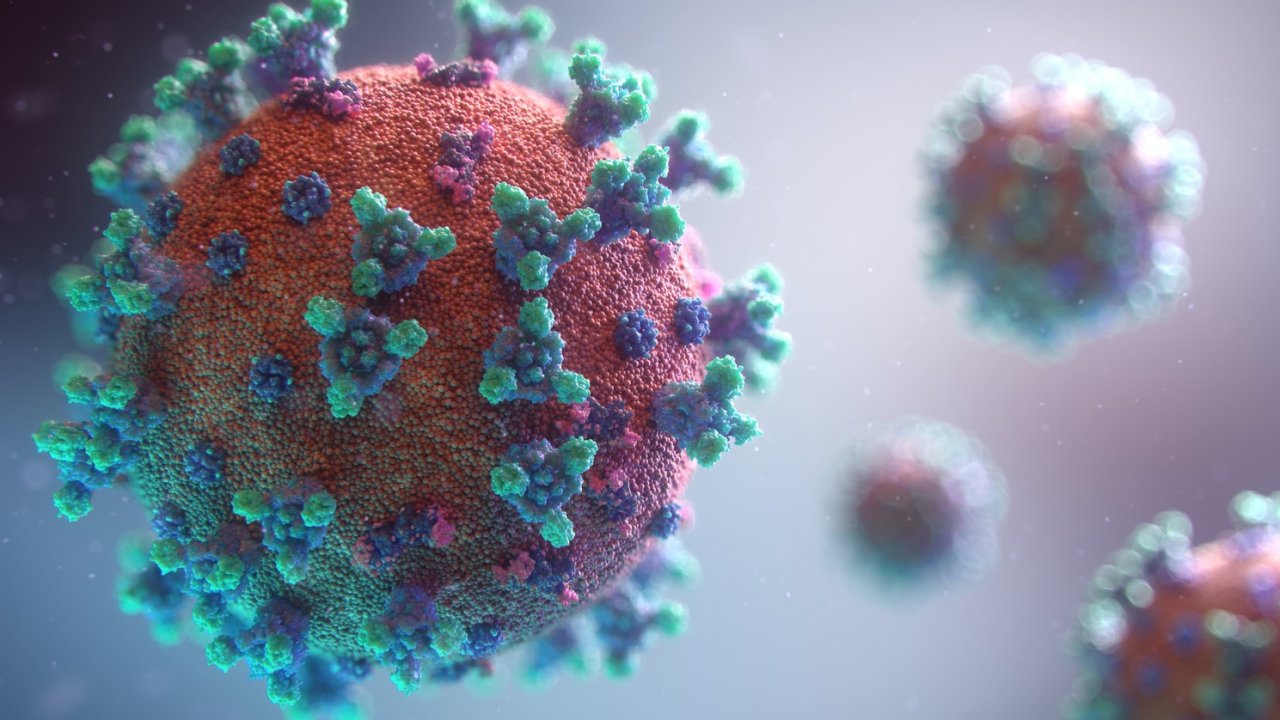 Digital imaging of the coronavirus. Photo by Fusion Medical Animation | Unsplash
COVID-19 is hitting all countries across the globe in unprecedented ways, its reverberation affecting more than just health systems and healthcare delivery, but also the economy, education, industry and beyond. Governments scrambling to develop policies to respond to the pandemic are under pressure to ensure all the policies are coherent across the board.
UNU-IIGH is committed to examining the evidence available to support the needs of UN agencies and member states to craft global health policies that are based on the best available evidence in addressing the pandemic.
COVID-19 POLICY TRACKER
Inventory of public health, economic, social, and community measures taken to respond to COVID-19 across all countries. These measures include government policies and public sector interventions that aim to control COVID-19, as well measures to mitigate the indirect impacts of the pandemic response, impacts which are felt across all levels of society.
PUBLICATIONS
Fatima Ghani and collaborating authors write about the rise of gender-based violence and barriers to access support services during the COVID-19 pandemic in the context of Malaysia. The article reviews what efforts are underway by the government and civil society to address these issues, and recommends further measures based on available evidence of what works.
Article | Universal water coverage in Ghana amidst the COVID-19 outbreak: Challenges and possibilities
Ayak Wel et al relate their experience investigating barriers to water access and quality in the Greater Accra Region of Ghana in 2018, reflecting on how water accessibility challenges magnify the public health consequences of disease outbreaks.
Nina Schwalbe and Susanna Lehtimaki explore the national policies of selected high-income countries with regards to physical distancing in schools, reviewing evidence and offering recommendations regarding closure of schools.
Nina Schwalbe writes on schools in New York City and explores the current evidence and guidelines by global and regional disease prevention agencies supporting physical distancing in schools in high-income settings.
Claudia Abreu Lopes et al. analysed COVID-19's global presence and social transmission pathways which require social and community responses, and how it can be used to reach marginalised population and support equity-informed responses.
Pascale Allotey et al. on the need to renegotiate the social contract post COVID-19.
Khor Swee Kheng et al. examined how Thailand's policy towards healthcare for migrant workers (documented and undocumented) helped the country do better in the COVID-19 pandemic.
Nina Schwalbe et al. reviewed the access efforts of the Bill & Melinda Gates Foundation and identified over 40 access tools of medicines.
Rajat Khosla, Pascale Allotey, and Sofia Gruskin looking at how global health can build back better through the lens of human rights.
Mark Cheong, Pascale Allotey and Daniel Reidpath examine the possibilities that can arise from unequal access to the COVID-19 vaccine.
Nina Schwalbe on the need for policy makers to shift to a less patriarchal approach and engage with, rather than shield, communities so that communities have agency and voice in developing the response to the pandemic.
Sima Barmania and Michael Reiss, on how religions can be enablers of public health, and religious organisations can be important partners, especially in less secular societies.
Nina Schwalbe and Nathaniel Hupert elaborated on why policymakers should consider the totality of the public health impact during and after the pandemic instead of focusing solely on minimizing COVID-19 deaths alone. This includes consideration of risks and alternatives, and transparency about choices and trade-offs that inform policymakers' decisions. No mathematical model of a virus alone can do that.
Pascale Allotey et al. on how a single, global, COVID-19 focused response ignores important inter- and intra-country variations in socioeconomic, health and demographic factors that could result in some countries bearing an excessive non-COVID-19 burden.
Nina Schwalbe wrote a commentary on why we could be vastly overestimating the death rate for COVID-19. This has powerful implications on understanding how COVID-19 behaves at both population and individual level; the article is a rallying call not just for more testing, but also for health systems to improve how they are sharing data and reporting.
Research Fellow Claudia Abreu Lopes collaborates with Sanae Okamoto from UNU-MERIT to examine what the evidence says are the best measures to stop the spread of coronavirus. It is clear that there is no "one-size-fits-all" strategy that works for everyone, as measures will have different results in countries with different political and health systems, social norms or operating procedures.
Pascale Allotey and 167 signatories urge donors and other funding organisations to maintain support for research capacity in the Global South.
Nina Schwalbe, Pascale Allotey et al. on how a single-minded focus to flatten the COVID-19 curve may compromise a range of other health services, exacerbating non-COVID-related morbidity and mortality.
BLOGS
UNU-IIGH intern Shrijna Dixon writes about the vulnerability of informal laborers in the mining industry in India, which is heightened during the COVID-19 pandemic.
UNU-IIGH intern Aisling Murray relates her experience working on issues of global health, gender and COVID-19 while teleworking from London.
Emmanuel Tsekleves, Claudia Abreu Lopes, Nik Norma Nik Hasan, Jia Xuan Yap, Derrick Chan and Fatima Ghani Gonzalo on how the COVID-19 pandemic has been aggravated by the abundance of false information regarding all aspects of the disease from its etiology and mechanism of spread, to its prevention and treatment, and what governments are doing to counter it.
Nina Schwalbe, Michelle Remme and Susanna Lehtimaki on recognizing the serious negative impacts that school closures due to COVID-19 are causing on children's health and wellbeing worldwide, and solutions on what governments could be doing.
Imme Scholz reflects on how a renewed, differently shaped international co-operation system could be designed to put social, environmental and economic sustainability at the heart of government action and national development strategies.
Fatima Ghani, Claudia Lopes and Emma Rhule et al. on why governments should comprehensively review punitive drug laws and consider alternatives to conviction and punishment for drug possession for personal use as long term strategy for pandemic preparedness and systemically ensure a reduction in incarceration rates. 
Emma Rhule on how health experts can build synergy with journalists to change minds and hearts against COVID-19.
Simon Reid-Henry argues that the COVID-19 response has highlighted the international need for an ongoing pool of public money and explains how Global Public Investment would work.
Mike Penkunas, David Tan, Nik Norma Nik Hasan, & Prof. Dr. Rashila Ramli analysed Malaysia's COVID19 policies & their impact on the nation's SDGs progression on the #EPICtrackerCoV. There's a clear gap in policies related to a handful of SDGs, but good progress on others.
Nina Schwalbe on why building synergies across care platforms between #NCDs and #infectiousdiseases are vital to ensure that we address the underlying drivers of the NCD pandemic that are fueling #COVID19 #mortality.
Pascale Allotey, Derrick Zhie X. Chan, Fatima Ghani, Emma Rhule on the impact of the pandemic response on migrant health may not be for the better.
Nilima Guljarani expounds on how global public investment provides a platform from which operational adaptations appropriate for pandemic-era relations between overseas funders, states and citizen-recipients might be renegotiated.
Nina Schwalbe, Siobhan Crowley, Susanna Lehtimaki and Pascale Allotey on how single-minded focus on COVID-19 response could compromise other vital healthcare supports.
Rashila Ramli on rebuilding the Malaysian society and economy post-COVID-19 through disaster preparedness, culture of civic responsibility, sustainable risk-resilient game plan, high-speed cost-effect connectivity, and research and innovation.
Milindo Chakrabarti on the need to shift from a national approach to health services to investing in health as a truly global public good.
Emma Rhule on adapting our convening approaches to the new normal in the time of pandemia and post-COVID-19. Technology has advantages and weaknesses in supporting convening agenda, and how the new normal can be a pivotal point to widen participation in policy conversation.
EVENTS
(2020•10•28) Lavanya Vijayasingham, Claudia Lopes, Asha George, Michelle Remme, Mamothena Mothupi, and other researchers lead a crowd-sourced exercise in research agenda-setting, gathering views from various stakeholders to shape a collaborative and shared global research agenda for gender and COVID-19.
(2020•10•21) Dr Amaya Gillespie discusses the gender and social and economic impacts and opportunities of COVID-19.
(2020•08•27) Dr Raji Tajudeen, Head of Division, Public Health Institutes and Research at Africa Centres for Disease Control and Prevention (Africa CDC), will discuss how the African Union – through the Africa CDC – has taken the lead on continental response efforts against COVID-19.
(2020•07•24) Dr Lo Ying-Ru (Head of Mission and WHO Representative to Malaysia, Brunei Darussalam and Singapore), Professor Datuk Dr A Rahman A Jamal (Head of Taskforce for MOSTI-MOHE COVID-19 Testing Laboratories, Malaysia) and Professor Michael Baker (Department of Public Health, University of Ottago, New Zealand) were the panelists of the session 'Lessons Learnt from Successful Models in Controlling the Spread of COVID-19 Pandemic', moderated by Dr Claudia Abreu Lopes (Research Fellow, UNU-IGH).
(2020•07•02) This discussion was part of the Lives in the Balance Summit (1-2 July 2020) that brought together delegates from over 100 countries to draw attention to a people-centred approach for reflecting, sharing, collaborating and acting on COVID-19.
(2020•06•24) Emma Rhule was a panelist at the Asia Pacific Institute for Broadcasting Development's webinar on Science and Health reporting. Her views are consolidated in a blog post on how health experts can collaborate with the media to combat misinformation rampant during the pandemic.
(2020•04•30) UNU-IIGH Director Pascale Allotey was invited to be part of the conversation initiated by Wilton Park, together with Joep Lange Institute, Coalition for Global Prosperity, Development Initiatives, UNU International Institute for Global Health, Equal International, and the OECD Development Centre, to discuss the changing scope of public spending and investment for international development cooperation. She contributes her views on the future of financial assistance for international development of global health in the time of a pandemic.