2020•07•10 Geneva
by Amanda Dorsey and Lavanya Vijayasingham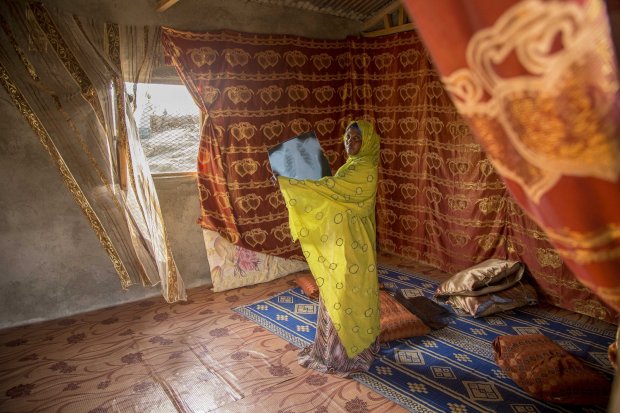 Photo by UNDP
Changing practice: Country-level uptake of UNU-IIGH's report recommendations and the future of gender-responsive programming within UNDP's portfolio of programmes funded by The Global Fund to Fight AIDS, Tuberculosis, and Malaria.
UNDP and UNU-IIGH co-presented a second webinar on the gender scan of UNDP's current portfolio of programmes funded by The Global Fund to Fight AIDS, Tuberculosis, and Malaria. This webinar was hosted and organized by Dr Maisoon el-Bukhari and Dr Fatima Bashir of UNDP's Global Fund Partnership & Health Programme Implementation Support Team.
The sessions started with opening comments from Ms Tracey Burton UNDP's Manager of Global Fund Partnership/Health Implementation Support Team, who spoke of the priority and need for gender-responsive programming and the opportunity for gender to feature prominently within the domains of the strategic partnership- operational, policy and health system strengthening.
Senior technical advisor- Ms Heather Doyle and Project Development Strategist and gender specialist- Ms Rukia Manikko, at The Global Fund to Fight AIDS, TB and Malaria, also provided their input on the value of the analysis for the partnership, and its alignment with parallel conversations within The Global Fund on how gender is framed and applied in practice.  In their opening comments, they each spoke about the influence and opportunity of COVID-19, as an amplifier of existing risks and gender inequities, but also a timely impetus to 'build back better' through stronger integration of  gender in health responses beyond the COVID-19 response.
Dr Michelle Remme (Research lead UNU-IIGH), and Dr Lavanya Vijayasingham, (Post-doctoral fellow UNU-IIGH) then presented key findings and recommendations from their team's analysis. After this presentation, UNDP country office representatives briefly discussed how the report recommendations would be implemented in the next grant cycle. Key responses by each represented UNDP country office are as follows:
Afghanistan: Future initiatives will focus on structural barriers impeding the demand for gender-based initiatives for TB, Malaria, and HIV services. The UNDP office is also addressing different populations of women vulnerable to HIV in future grant applications, including women who inject drugs.
Djibouti: Upcoming grants applications will seek funding for activities to engage with men to address the influence of masculinities in malaria prevention and health service utilization.
Chad: Efforts are planned to combat women's underrepresentation in the governance of grant allocation and implementation processes. They also have plans to revise tools to collect, analyze, and use sex-disaggregated data. Mass social campaigns are also planned to normalize women as the head of a household.
Kyrgyzstan: Further research on women that have been traditionally underrepresented, such as women TB patients and women in prisons with HIV. The country office also plans to work with the CCM to apply for funding for more NGOs that work with TB patients while addressing gender issues, in addition to increasing the number of lawyers that address human rights violations in TB patients.
Cuba: Research on gender norms related to HIV access is planned. The country office will also focus on strengthening analyses on how grant activities to promote gender equality are reaching populations and are further monitoring their gender-related expenditures.
In response to UNDP country office's uptake and action on the report recommendations, the corresponding country Global Fund Portfolio Managers (FPMs) from fund portfolio managers, expressed their gratitude for this report, recognizing the critical need for sex-disaggregated data and successful interventions to improve gender equality. For future grant applications from UNDP offices, FPMs recommended that countries create a strong network of key players in a country's approach to gender equality, use concrete numbers to advocate for the effectiveness of a program, and think about the broader context perpetuating barriers to gender inequality in the health sector.
Overall, the goals, directions, and actions already seen in response to this report are promising for future policy and action in gender equality.  The discussions highlight the importance of working collectively with intersectoral and inter-agency strategic partners to not only sustain the conversation, but to also provide tools and knowledge for implementation teams to address the identified gaps and monitor the implementation of the recommendations. These potential outcomes will also support engagement and influence within national, regional and global levels of response to gender-responsive policy and programming.
The final report and the five country case studies discussed will be published soon.
Link to prior webinar by UNU-IIGH for the UNDP: http://iigh.unu.edu/news/news/webinar-report-unu-iighs-gender-scan-of-undps-portfolio-of-global-fund-grants.html