2021•11•11 Kuala Lumpur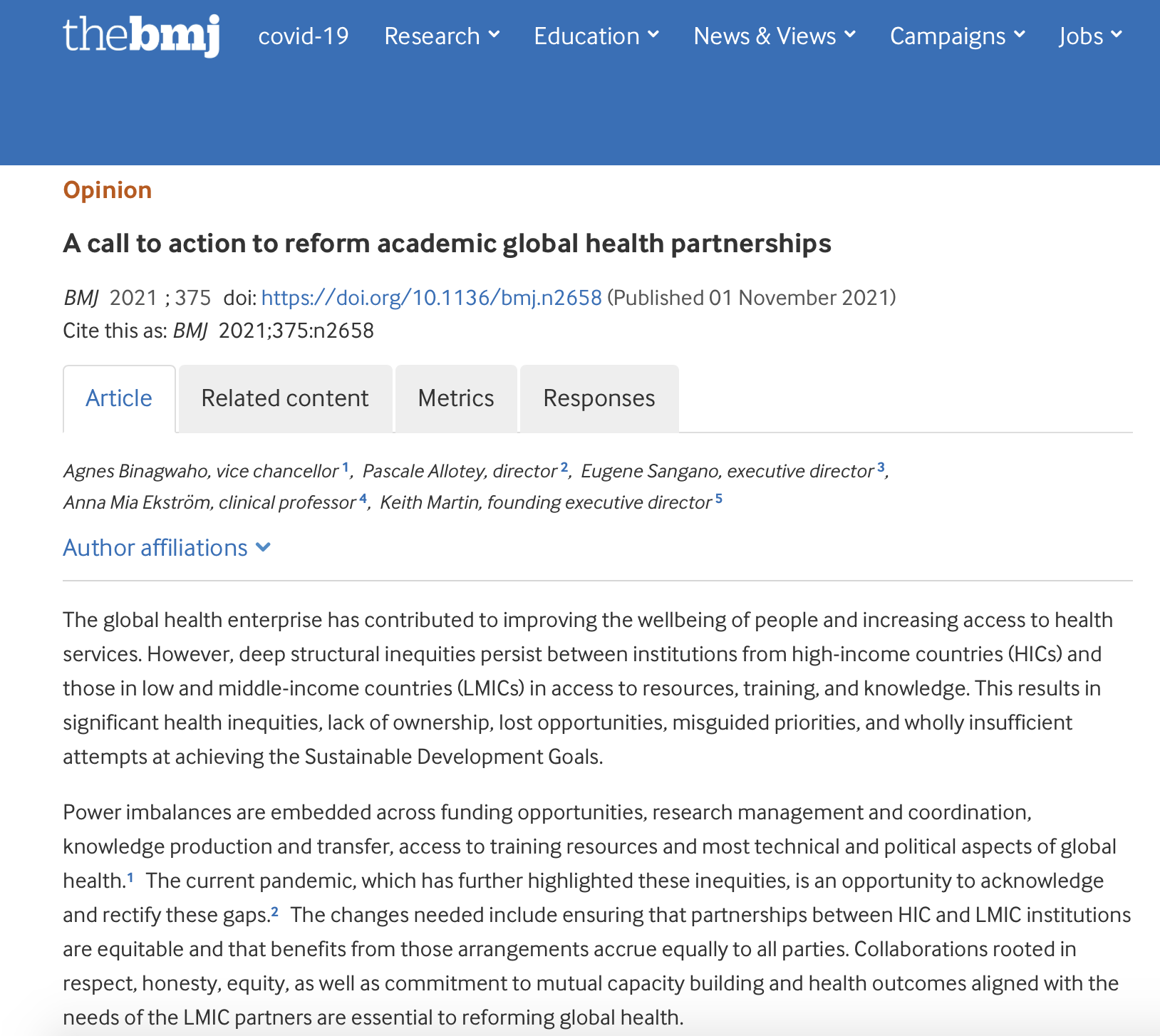 The global health enterprise has contributed to improving the wellbeing of people and increasing access to health services. However, deep structural inequities persist between institutions from high-income countries (HICs) and those in low and middle-income countries (LMICs) in access to resources, training, and knowledge. Power imbalances are embedded across funding opportunities, research management and coordination, knowledge production and transfer, access to training resources and most technical and political aspects of global health.  
Previous attempts have been made to address this imbalance, but there is a lack of accountability. In this article, the authors propose reforms, particularly for the academic community, to achieve this objective.  
Read more: A call to action to reform academic global health partnerships | The BMJ