2017•10•19 Budapest
From 6-8 October 2017, the city of Budapest, Hungary with the support of the International College of Nutrition hosted the 21st World Congress of Clinical Nutrition. The theme for this annual event is Joining Medicine, Food and Agriculture for Healthier Nutrition. The congress brought together trans-disciplinary researchers with combinations of knowledge on healthy food, nutrition and lifestyle induced diseases and different prevention and treatment modalities that will facilitate in global health promotion and prevention of obesity and chronic diseases.
The main topics of discussion include medical and clinical nutrition, obesitology, public health nutrition, nutritional pharmacology, functional foods and safety aspects of bioactive compounds for health promotion and disease prevention. UNU-IIGH Research Officer, Dr. Yi Yi Lee participated in the Obesitology session, presenting a part of her PhD thesis on obesity, physical activity and neighbourhood environment walkability in urban areas of Malaysia.
The WCCN series in Budapest had successfully highlighted significant developments in research, innovations and applications in agricultural, food, nutritional and medical sciences and technology for human health and well-being. The next WCCN will be held in Ahmedabad, India from 21-23 November 2018.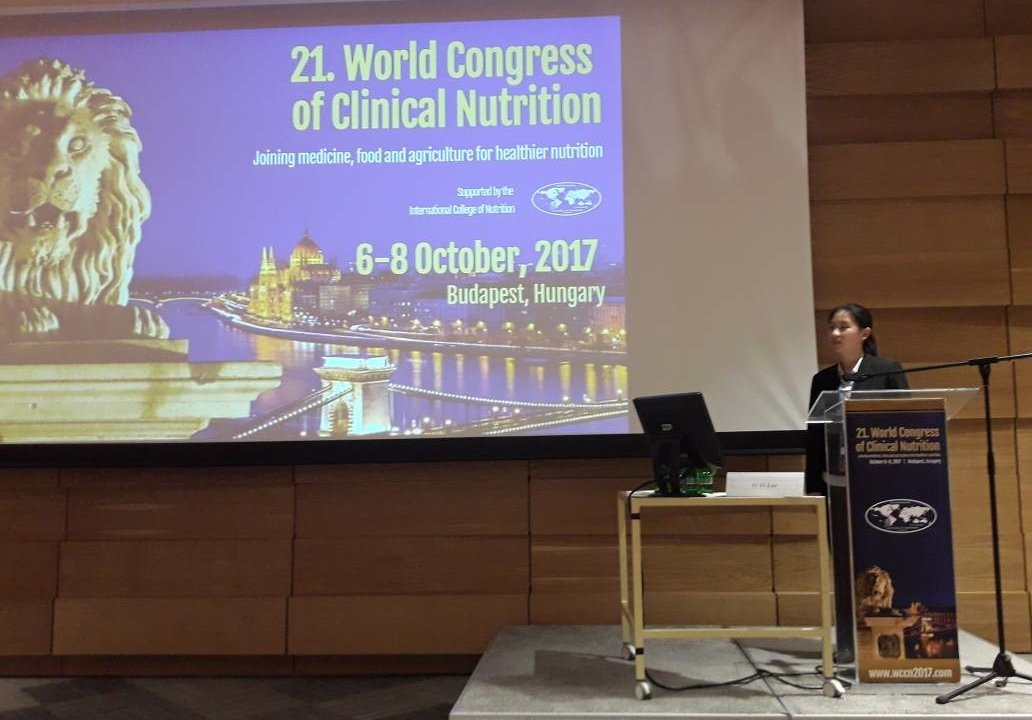 Yi Yi Lee during the Q&A session. Photo: Wan Abdul Manan Wan Muda. Creative Commons BY-NC 2.0