April 20, 2017 Melbourne
UNU-IIGH participated in the recently convened 15th World Congress on Public Health (WCPH) in Melbourne, Australia, 3-7 April, 2017. Interim Director and Senior Research Fellow, Dr Obijiofor Aginam was a panellist in World Leadership Dialogue 6 entitled, "A Global Pandemic Experience: Cross Sectoral Lessons". Led by Professor Raina MacIntyre (University of New South Wales), the panel (Sahotra Sakar, Michael Baker, Archie Clements, Martyn Kirk, Bill Rawlinson and David Heslop) discussed the unique challenges of   urgent and unpredictable nature of emerging infectious diseases for public health. Travel and globalisation mean that infections spread rapidly around the world, causing social, health and economic impacts. The panel stressed the need for integrated cross-sectoral approaches to control emerging epidemics and pandemics. The panel was based on the ongoing 5-year collaborative research project of five institutions (including UNU-IIGH), Centre for Research Excellence-Integrated Systems for Epidemic Response (CRE-ISER) funded by the National Health and Medical Research Council (NHMRC) of Australia. CRE-ISER aims to develop policy insights for enhanced understanding of the risks, challenges, and costs associated with global emerging infectious diseases focusing on prevention, mitigation, response, international law, global governance, and the ethics of cross-sectoral collaboration.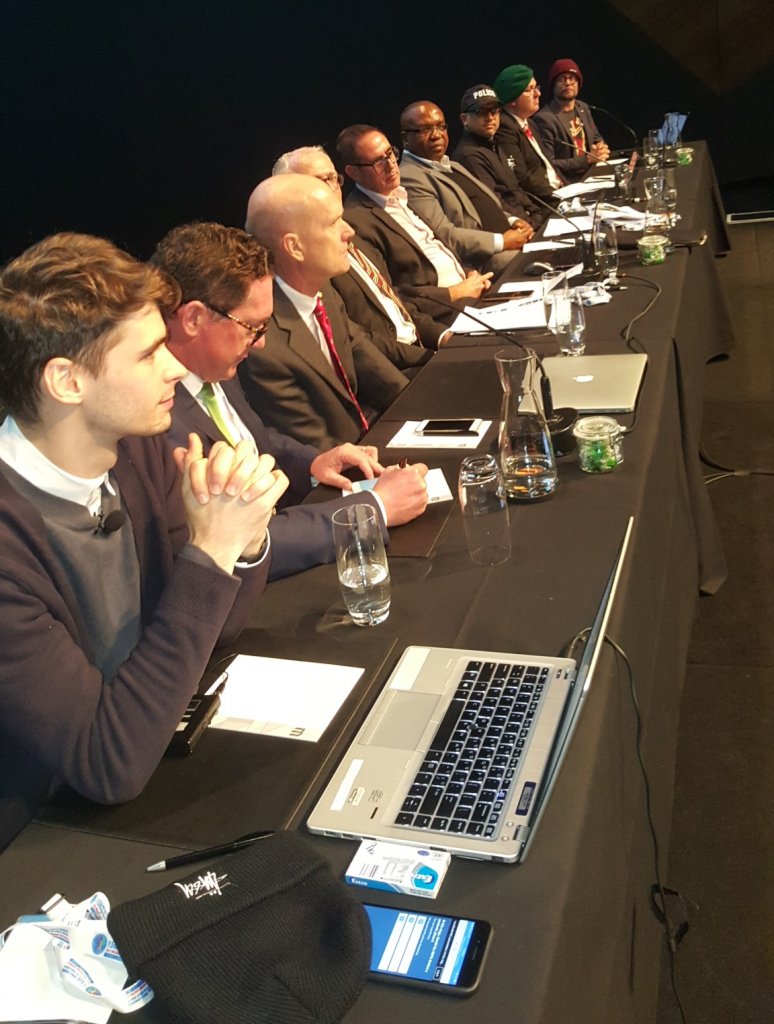 Panellists, World Leadership Dialogue 6. Photo: Raina MacIntyre, UNSW. Creative Commons BY-NC 2.0 (cropped).