2013•11•16 Manila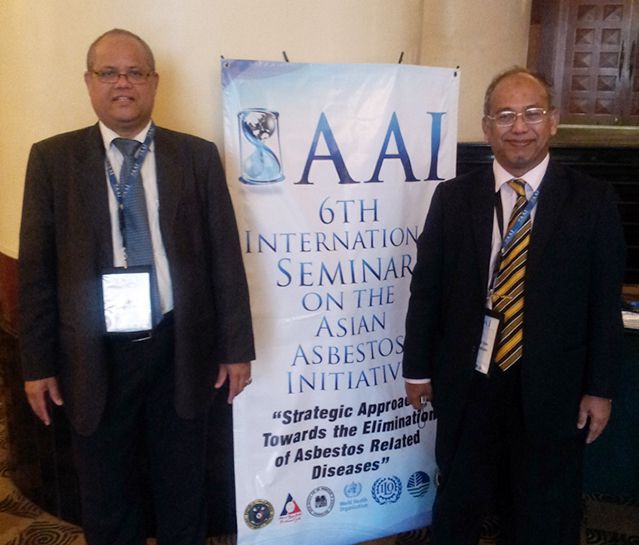 Researchers from UNU-IIGH contributed to the development of "Toolkit for the Elimination of Asbestos-Related Diseases" that was presented at the 6th Asian Asbestos Initiative International Conference held in Manila on 12 – 15 November 2013.
The research team led by Professor Dr Syed Aljunid, Senior Research Fellow of UNU-IIGH, looked at the "Economic Costs Incurred by Exposure to Asbestos and Asbestos-Related Diseases." This was incorporated as one chapter in the toolkit. The main finding of the study was that for every USD 1 consumption of asbestos, the global economy has to absorb USD 3 due to health consequences of asbestos-related diseases. Hence the banning of asbestos production and usage in the production of good has far reaching impact on household welfare, health and economic development.
The Conference focused on "Strategic approach towards the elimination of Asbestos related diseases". It was by organized by the government of the Philippines and supported by the University of Occupational and Environmental Health, Japan, WHO-Western Pacific Regional Office and WHO-South-East Asia Regional Office.
Around 150 participants from more than 40 countries in WPRO and SEARO region attended this four-day conference that was officiated by Dr Enrique T. Ona, Secretary of State, Department of Health, Philippines.