2022•05•26 Online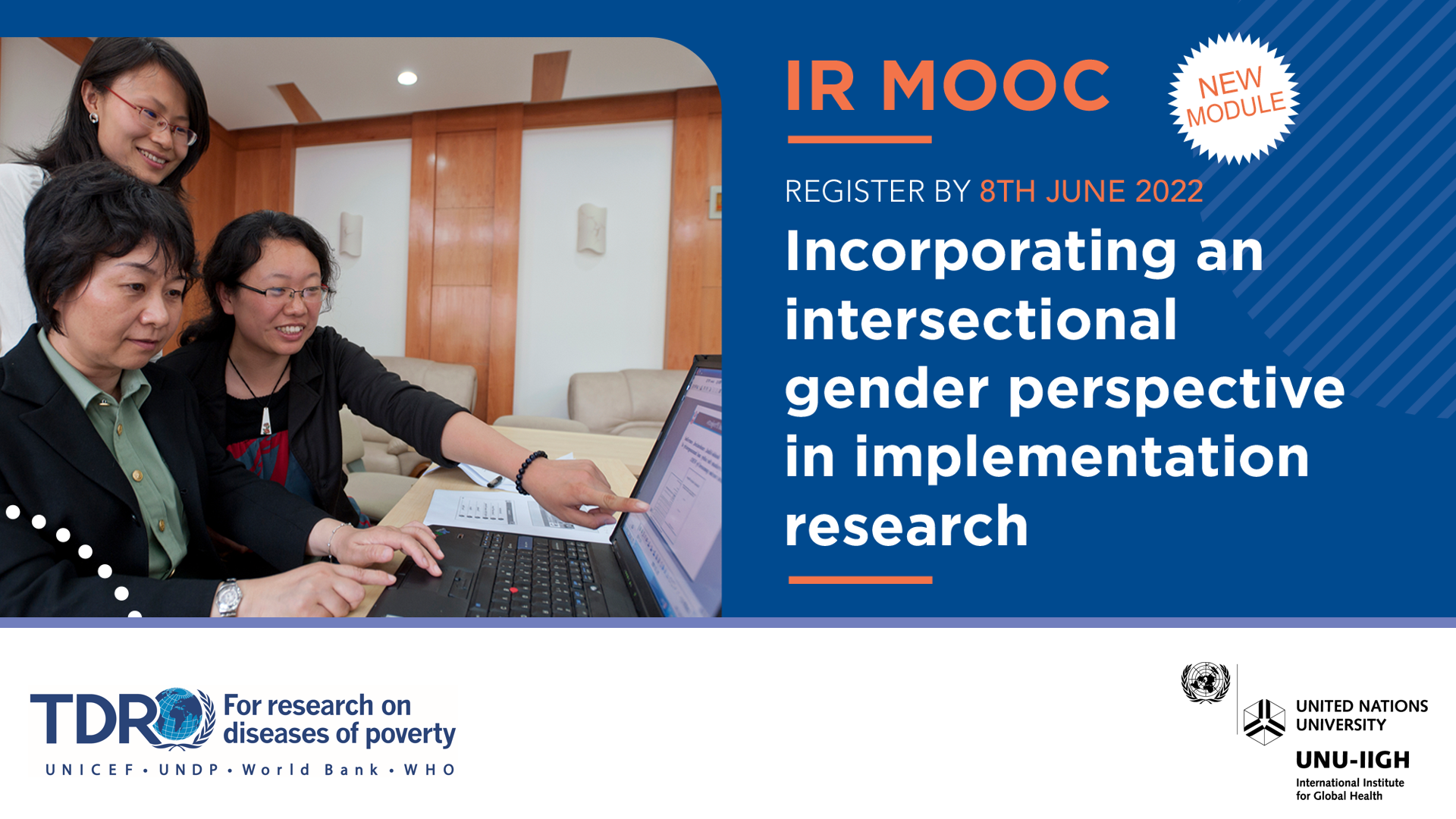 TDR is announcing a new Massive Open Online Course (MOOC) on intersectional gender research in collaboration with UNU-IIGH.
By the end of the course you will be able to:
Design your own implementation research projects with an intersectional gender lens;
Critically evaluate and use the evidence produced by other implementation research projects; and
Commission robustly designed implementation research projects that take into account gender dimensions and other intersecting axes of inequality.
The 3-week course starts Monday, 20 June 2022 and the deadline to register is Wednesday, 8 June 2022.
Register here: https://bit.ly/3lFkNJF.